Programs
Toward New Destinations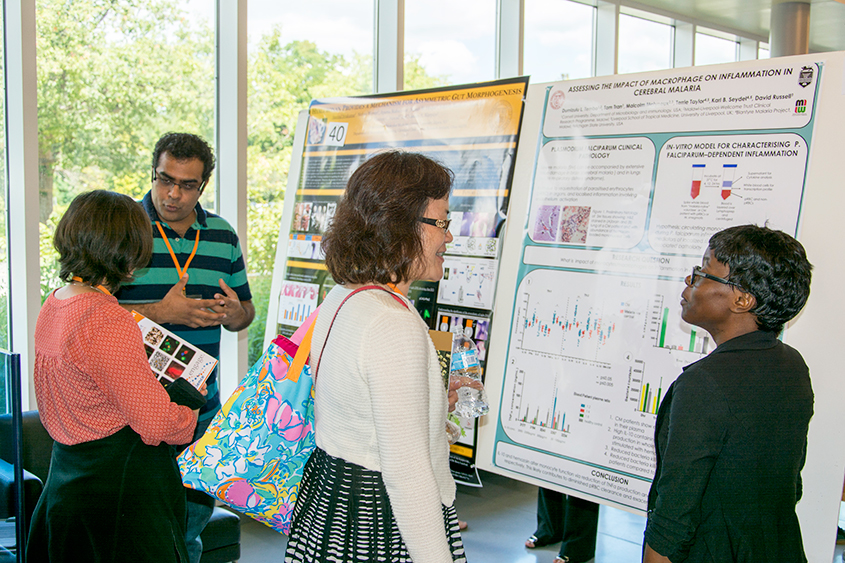 Cornell University's Toward New Destination diversity framework requires that each college and administrative unit annually identify five diversity initiatives in support of four core principles (composition, engagement, inclusion, and achievement) for seven constituent groups: undergraduate students, graduate and professional students, postdoctoral associates and academic professionals, staff, faculty, the off-campus community, and the extended Cornell communities of parents, alumni, friends and donors.
College of Veterinary Medicine - Toward New Destination Initiatives for FY15-16
Graduate School Prospective Students
Utilize Graduate School Recruitment Grant entitled "Increasing Diversity among BBS Graduate Students" which was received April 2015. The funds will be used to expand marketing and outreach to prospective URM students with an aim to increase URM applications to the Biological and Biomedical Science (BBS) Graduate Program for the 2016-17 admissions cycle.
Diversity Awareness
Facilitate 2 programs, "Trans* 101" and "Safer People/Safer Places," to constituency groups (staff and faculty) within our college. Supplemental materials, including a Trans* 101 Resource Manual and Safer People, Safer Places decals will be provided to attendees, as appropriate.  We hope to increase awareness, education, understanding and support/inclusion for members of the LGBT community.  Pre- and post-assessments will be conducted to measure the impact of the programs on knowledge, attitudes, and understanding.  Qualitative and quantitative results will be analyzed and shared to continuously improve upon the program.
My Voice, My Story: Lived Experiences of Graduate & Professional Students
A video will be created from this initiative that will be shown to graduate and professional students and/or faculty with a discussion to follow. Our goal is to hear, explore and experience each other in a way that illuminates their similarities rather than their differences.
Dependent care support network
Create a network of resources for students for child care, elder care, and other care to support their needs for out of typical hour care needs.  We will create a list-serve to send out information or send messages seeking assistance.  We will also give students access to list of care providers.  Our goal is to increase inclusion of DVM students, including URM students, assisting them to be available to carry out the requirements of their degree with increased responsibilities of child, elder or other care.