Dean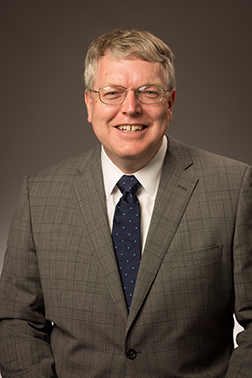 Lorin D. Warnick, D.V.M., Ph.D. '94, professor of ambulatory and production medicine, was named Austin O. Hooey Dean of the College of Veterinary Medicine at Cornell University on May 6, 2016. Previously, he was interim dean, appointed to the post by former dean Michael Kotlikoff, who was named provost of Cornell University. Before becoming dean and interim dean, Warnick was associate dean for veterinary education and director of the Cornell University Hospital for Animals (CUHA).
Warnick has served on the Board of Cornell University Veterinary Specialists in Stamford, CT. He has had oversight of Cornell Ruffian Equine Specialists in Elmont, New York and is leading the planning for a Community Practice Service facility in Ithaca, New York.
Warnick received his D.V.M. degree from Colorado State University and his Ph.D. in Veterinary Medicine from Cornell University. He is a diplomate in the American College of Veterinary Preventive Medicine. He joined the Cornell faculty in 1996 and has had responsibilities for clinical service and teaching in the Ambulatory and Production Medicine Service as well as research in the epidemiology of zoonotic infectious diseases and the emergence of antimicrobial resistance.
Assistant to the Dean
Tessa Brown : tb483@cornell.edu