Outreach
The College of Veterinary Medicine offers numerous outreach services and programs that impact the Ithaca community and beyond. We also serve as a knowledge base to those interested in animal health.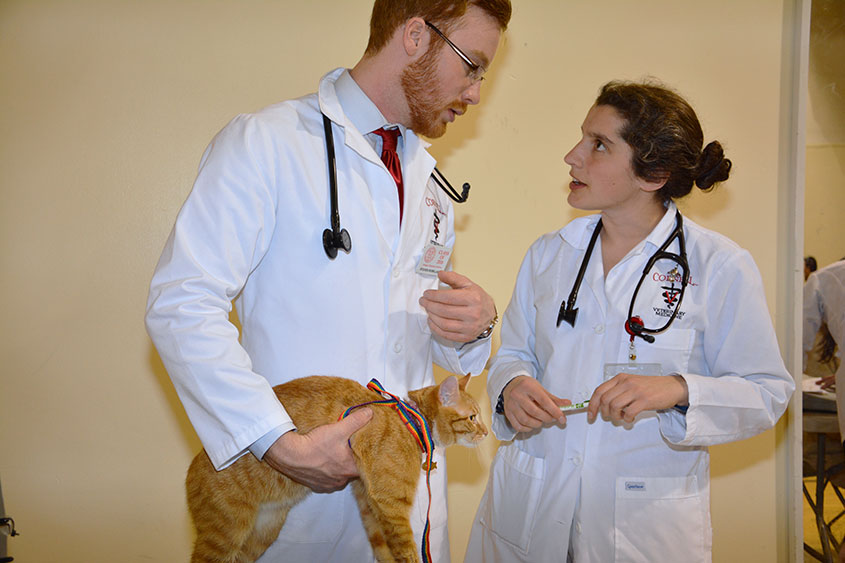 The Shelter Medicine Program educates veterinarians and veterinary students in shelter medicine, provides outreach to animal shelters and advances the discipline through lifesaving research.
The Pet Loss Support Hotline is a source of comfort at the time of the loss of a beloved pet. It is staffed by volunteer veterinary students who are trained by a professional grief counselor to help bereaved pet owners.
An annual student-run charity bike-ride to support the Patient Assistance Fund at the Cornell University Hospital for Animals. Participants can go on a 11-, 30- or 50-mile bike ride throughout Ithaca and the neighboring communities, sponsor a rider, donate a prize at the finish line for bikers, or help to sponsor the event.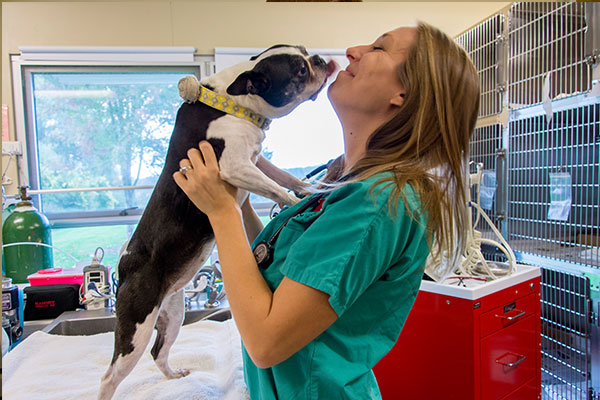 Cornell Companions is a pet visitation program for the Ithaca area community. Volunteers and their pets visit children with disabilities, nursing home patients and hospital patients, with the belief that animals enhance the lives of all people.
Open House is our opportunity to share the joys of our profession with Ithaca and the rest of the world. Veterinary students and members of the faculty and staff host this annual event in April of each year that provides a chance for those interested to tour our college and learn more about our facilities, our equipment, and what we do every day.
Founded in 1996 at the Southside Community Center (a nonprofit organization dedicated to celebrating African American culture), the Southside Healthy Pet Clinic is a walk-in clinic open twice a month that is run by veterinary students from the Cornell University College of Veterinary Medicine who are closely supervised by faculty and local veterinarians.
As the state's land-grant university, Cornell was founded to create knowledge with a public purpose and help ensure a vibrant, healthy future for all New Yorkers. The College of Veterinary Medicine upholds this mission through helping New York animals, people, and communities in many ways.