Reunion FAQ
Welcome back 
This year the classes of the 3s and 8s are celebrating Reunions.  
Questions, problems or need assistance, please reach out to us at vet.alumni@cornell.edu or 607-253-3620.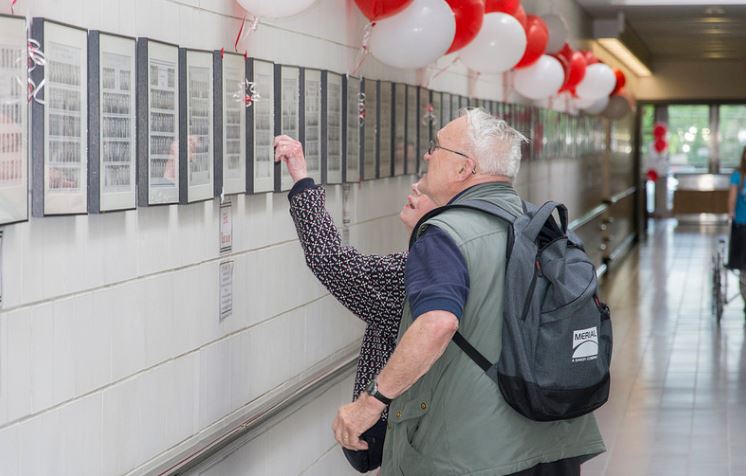 Health and Safety
While on campus, all individuals are expected to abide by Cornell University Health and Safety Guidelines and the Code of Conduct for on-campus Alumni Events. All individuals are subject to this code while attending Cornell-related events. Guidelines are subject to change.
On campus emergency - call 911.  Non-emergency on campus may be called into Cornell Police at 607-255-1111 or by using a Blue Light Phone. 
2023 Reunion will be 'cashless.' 
For health and safety reasons, cash payments will not be accepted. 
Check and credit/debit card payments are the only acceptable payment methods for Reunion purchases.
Parking and Check-in at Registration Headquarters 
Parking is available in B, O and TRB Lots.  Lot B is off of Campus Road and across from Cornell University Hospital for Animals and the Public Entrance.
Lots O and TRB (Teaching Research Barn) may be accessed from Campus Road, just off of Tower Road. Proceed to the Public Entrance or Lefty's Plaza (bend at Tower Road) and follow the signs to the Registration and Hospitality Room (Don DVM '69 and Rita Powell Classroom, S1-222, Level 1, Veterinary Center)
Dietary Restrictions 
With advance notice, we are happy to work with caterers to accommodate dietary restrictions. Please note any requested accommodations on your registration form or contact the Alumni Affairs and Development Office at 607-253-3620.
Reunion Photos 
Pictures will be taken during Reunion Weekend and may be used in future promotions.  If you prefer not to appear in photographs, please notify the College of Veterinary Medicine's Office of Marketing & Communications at 315-729-6747 or email Eileen Cunningham at emc62@cornell.edu .