Frequently Asked Questions for Students
Attention Students
These are trying times for everyone. With classes scheduled to begin March 30th, here are tips and resources available to improve your technology situation.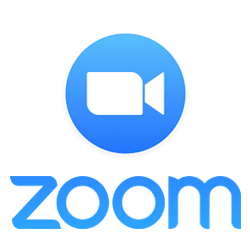 ---
Whether for personal reasons (illness, family care, etc.) or broader situations (pandemic, severe weather, etc.), you may need to be able to conduct your work from remote locations.
Please note, IT@Cornell offers tools for working remotely This article summarizes how Information Technologies at Cornell Services can help with this topic, and how other vendors are assisting within the Cornell community and the community at large.
In addition, offers from vendors (please confirm all offers directly with the vendors; offers are changing frequently and #Cornell is providing this information as a starting point):
Spectrum: If your household includes K-12 and/or college students, and you don't already have a subscription, you can request free Spectrum broadband and Wi-Fi access for 60 days. To enroll, call 1-844-488-8395.
https://www.businessinsider.com/coronavirus-free-spectrum-internet-wifi-offer-student-households-promotion-2020-3
AT&T: Suspending broadband usage caps for home internet customers, which means no overage fees while people are home using more data. Offers internet access for qualifying limited-income households at $10/month through Access from AT&T program. Will not terminate service or charge late fees due to an inability to pay bills as a result of the coronavirus pandemic.
Verizon: Activation fees waived on new lines and upgrade fees starting March 18. Late fees waived from March 16, 2020, to May 16, 2020, and will not terminate service due to events involving coronavirus.
OTTC (Ontario & Trumansburg Telephone Companies): Prioritizing fiber installation free of charge and one free month of service for households with students that are continuing education online.
Sprint: No extra cost for 60 days (minimum of two bill cycles): customers will be provided with an additional 20GB of mobile hotspot data per month; customers with metered data plans will receive unlimited data per month. Will not terminate service or charge late fees due to an inability to pay bills as a result of the coronavirus pandemic.
T-Mobile: No extra cost for 60 days: unlimited smartphone data (excluding roaming) for customers with data plans; additional 20GB 0GB of mobile hotspot/tethering service.
Internet/cell phone providers might be forgiving overage fees, or lifting data caps. If your carrier is not listed here, go to their site directly:
https://arstechnica.com/tech-policy/2020/03/at-comcast-keeps-charging-overage-fees/https://www.verizon.com/about/news/our-response-coronavirus?lid=//global//residential