Antczak honored by Penn Vet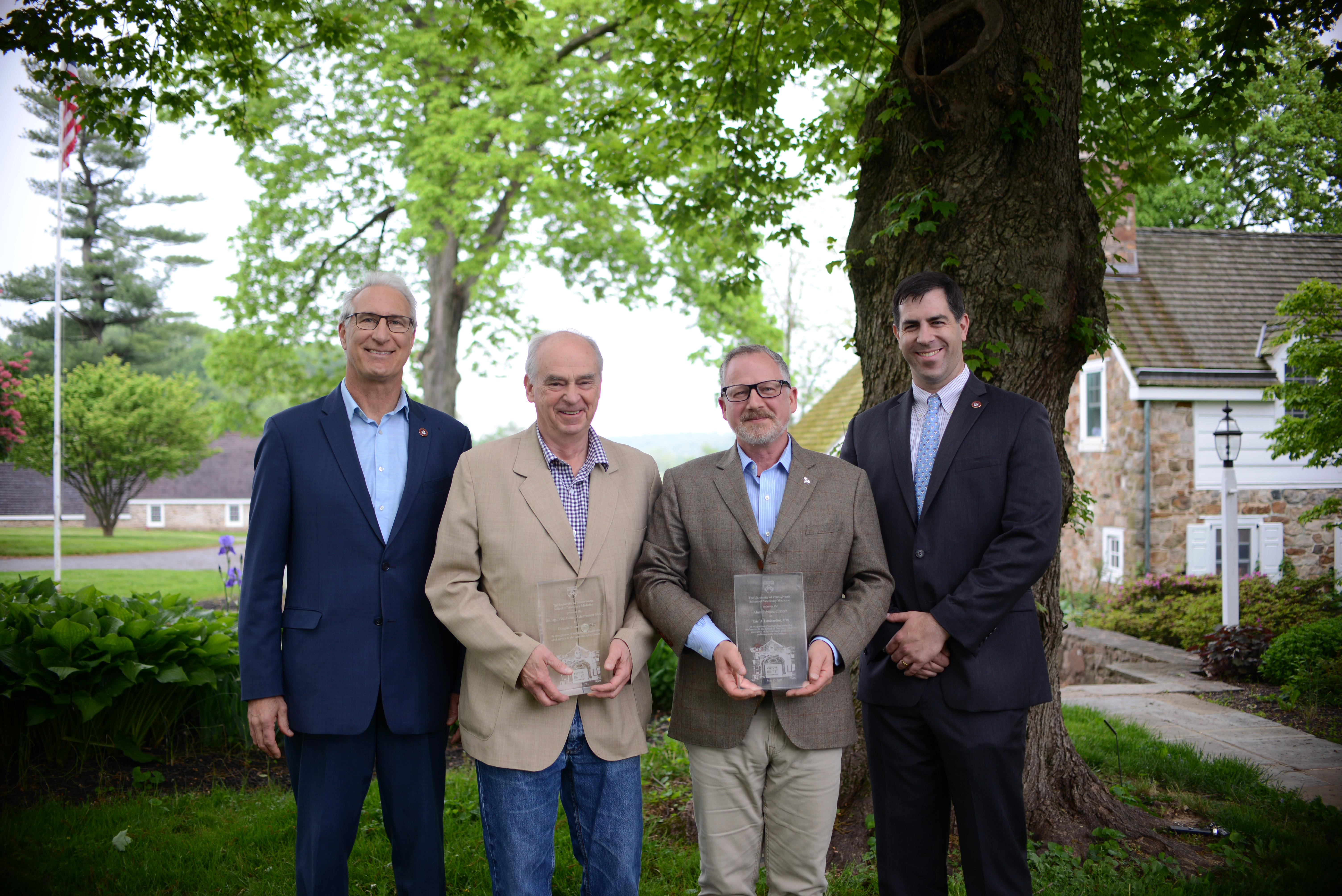 The University of Pennsylvania's School of Veterinary Medicine (Penn Vet) has announced that two distinguished graduates received two of the School's highest honors, the Alumni Award of Merit, and the Distinguished Alumni Achievement Award. The awards are given annually to recognize alumni who are leaders in their fields and who embody the mission and values of Penn Vet. This year's recipients were honored at the School's annual Alumni and Reunion Weekend celebration held at Penn Vet's New Bolton Center campus in Chester County, Pennsylvania.
The 2023 award recipients are Dr. Eric Lombardini, and Douglas Antczak, '69 V.M.D, Ph.D.
"Throughout their careers, Drs. Lombardini and Antczak have contributed substantially to science and public service, important goals of the veterinary profession," said the Gilbert S. Kahn Dean of Veterinary Medicine, Andrew M. Hoffman, D.V.M., '85. "They represent the best of the School's alumni and they are role models for all who aspire to have an impact on the world in which we live."
The 2023 Distinguished Alumni Achievement Award was presented to Antczak, the Dorothy Havemeyer McConville Professor of Equine Medicine at the Baker Institute for Animal Health, and honors alumni who have demonstrated outstanding leadership and service to the veterinary profession.
"This year's Alumni Award recipients represent excellence across our veterinary profession," said Penn Vet Alumni Board President Sam Gilbert, V.M.D. "They share a commitment to service and intellectual curiosity, both of which are core values here at Penn Vet. I am so pleased that we were able to honor their accomplishments and celebrate among our alumni peers and colleagues."