Baker Institute names Van de Walle Interim Director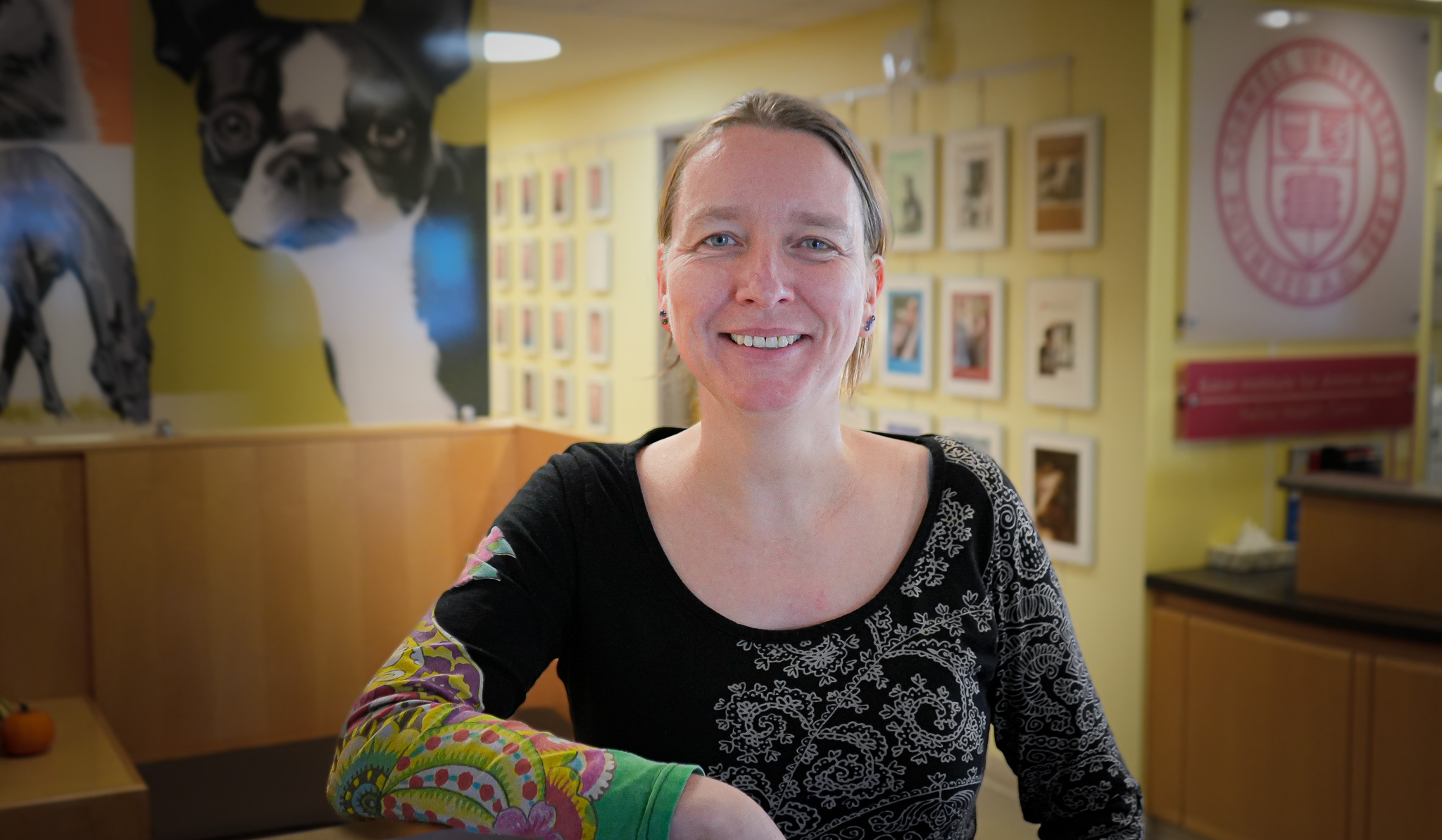 The Baker Institute and the College of Veterinary Medicine is pleased to announce that Gerlinde Van de Walle, DVM, Ph.D., has agreed to serve as Interim Director of the Baker Institute for Animal Health.  Van de Walle will serve in this role while the College launches a global search for the next permanent director. Scott Coonrod, Ph.D., the Judy Wilpon Professor of Cancer Biology, recently stepped down at the end of his term after serving as the Institute's Director since March of 2019. 
"Van de Walle brings to the position considerable expertise and skills, leading a very successful and productive laboratory at the Baker Institute, as well as tremendous energy and enthusiasm for helping lead the Institute into the next era of transformative contributions to animal health," states David Lee, DVM, MBA, Associate Dean for External Programs.
Learn more about Gerlinde's journey to the Baker Institute, the ongoing research in her lab, and what initial priorities she will begin to tackle as interim director. 
What brought you to the Baker Institute at the Cornell College of Veterinary Medicine?
I first realized I wanted to pursue a career in research when I was in Veterinary School at the University of Ghent, Belgium, because, I wanted to advance veterinary medicine. I decided to pursue a Ph.D. after graduating, and complemented my Ph.D. training with additional training as a post-doctoral associate at other universities, including performing research here at the Cornell  College of Veterinary Medicine from 2006-2008.
When a position was posted for an assistant professor at the Baker Institute for Animal Health, at the College, I decided to apply because I knew what a great collaborative research environment Cornell University provides. In 2013, I started my own research lab at the Baker Institute with a dual focus on veterinary virology and stem cell biology and I became a faculty member of the Department of Microbiology and Immunology. Most of my efforts are geared towards performing research and mentoring research trainees who are part of my lab here at the Baker Institute. I also teach virology to College of Veterinary Medicine students and stem cell biology to undergraduate and graduate students. Most of my service activity within the College is centered on mentoring and supporting veterinary students interested in research careers, and in 2021, I took on the co-directorship of the Cornell Leadership Program for Veterinary Students.  This program, which has been run by Baker Institute faculty for over 30 years, provides a summer research experience for veterinary students who seek to influence the veterinary profession through a science-based career.  In addition to this program, I also participate in international mentorship programs and career development courses for veterinarians. Supporting our next generation of veterinary clinician-scientists is something I truly enjoy.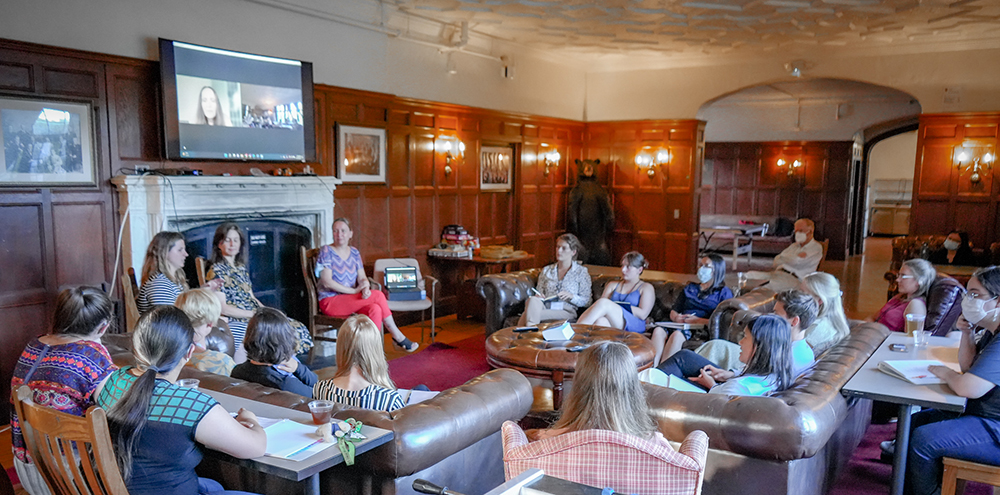 What are you currently working on in your lab? 
Because of my background as both a veterinarian and a scientist, I am continuously searching for physiologically relevant models to study the pathogenesis of diseases important to both animals and humans, and how to translate basic research into clinical applications for the prevention and treatment of these diseases. The projects we are currently working on in our lab are 1) studying the pathogenesis of equine viral diseases, 2) studying the potential of bioactive factors secreted by stem cell to regenerate injured tissues and fight infections, and 3) comparative studies to identify molecular mechanisms underlying low mammary cancer incidence.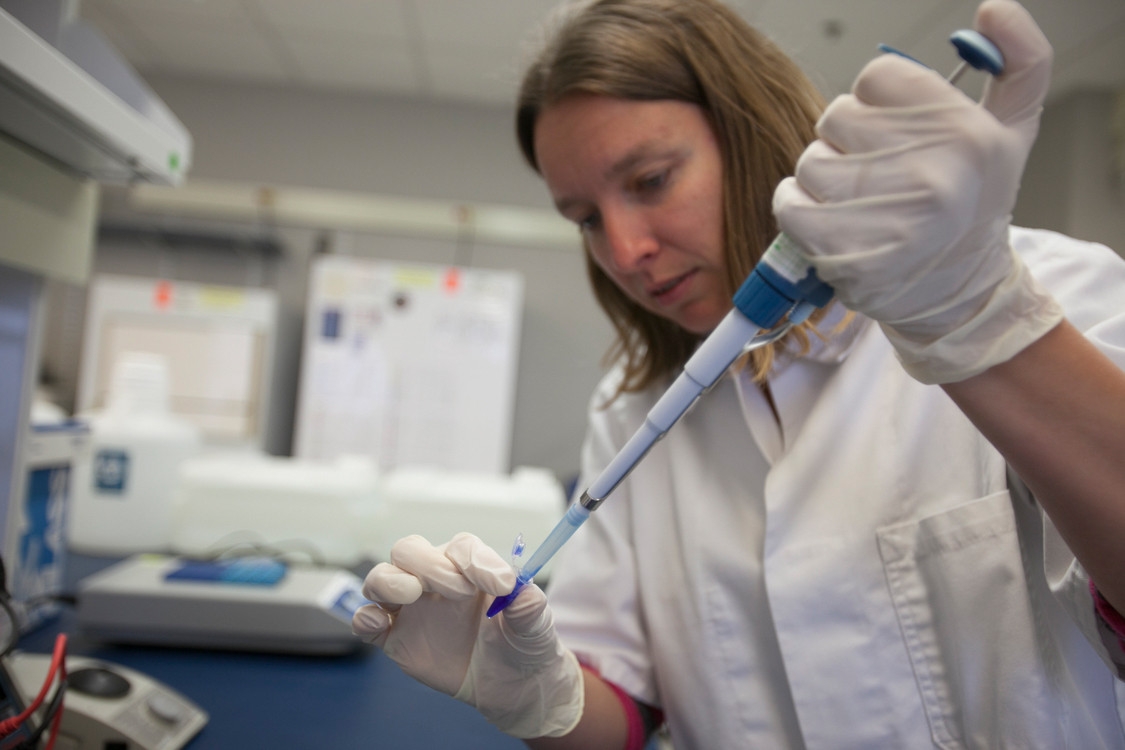 What excites you about the Baker Institute?  
I am most excited about the Baker Institute's mission, which is dedicated to carrying out scientific discoveries related to animal health, particularly with respect to companion animals, and to find ways to apply these discoveries to benefit the health of all animals. To accomplish this, the Institute is dedicated to training the next generation of veterinary scientists.
What are some of your first priorities in your role as Interim Director?
I am stepping into this new role at a time when the Institute is growing rapidly through exciting recent faculty hires. In addition to providing mentoring and support to these new faculty, I will also be addressing space and building needs to accommodate our growing team. And before we know it, we will be ready to celebrate 75 amazing years of Baker Institute history, so I am looking forward to kick-start planning for that milestone which will take place in 2025.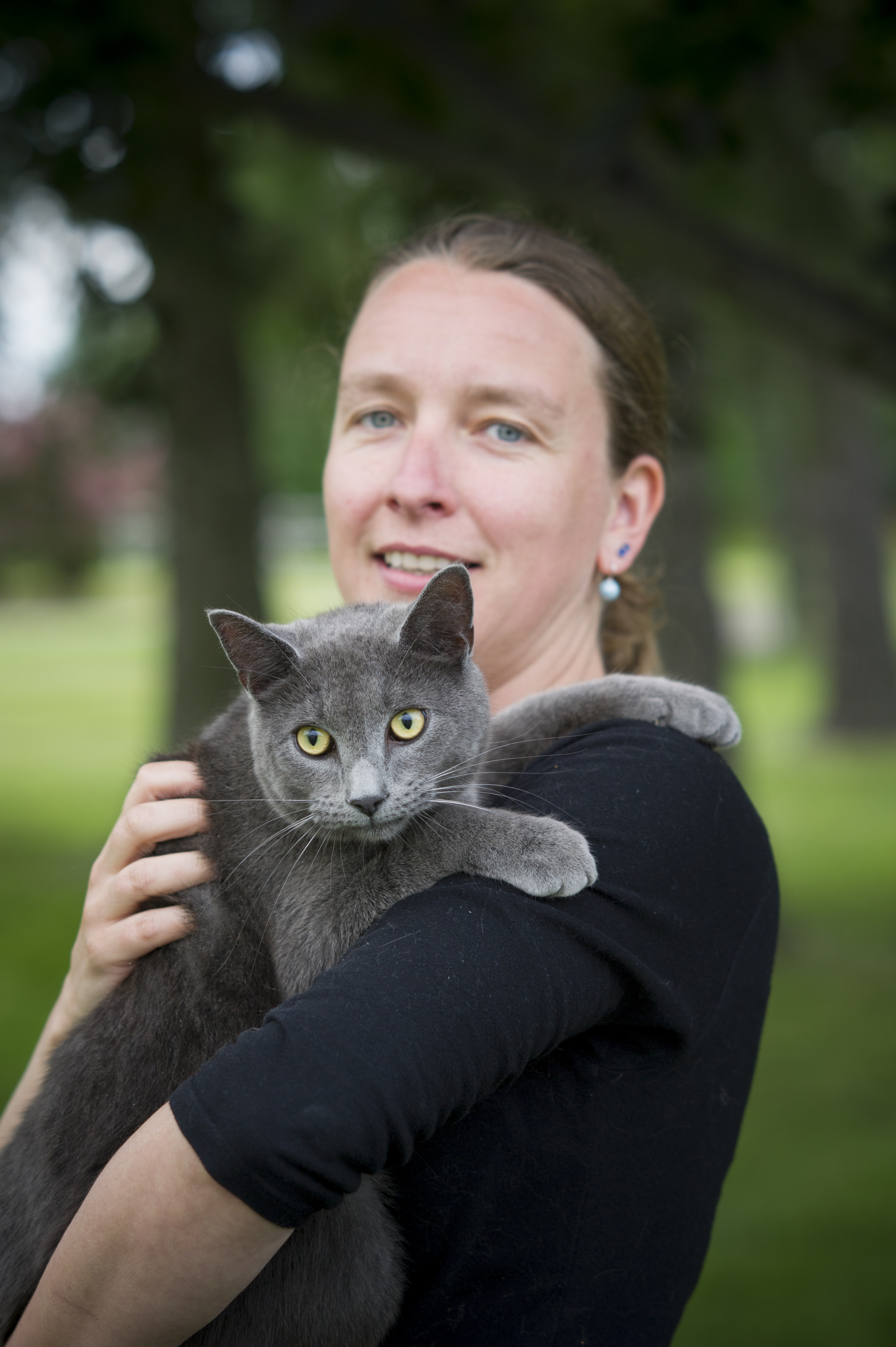 What do you enjoy doing in your down time?
Our family loves music, and everything from playing musical instruments to going to concerts and music festivals, so in my down time, I enjoy listening to music in its different shapes and forms.
I also love spending time with our furry family. We have 4 cats: Scrat and Seven, which we brought with us from Belgium, and Lennard and Sheldon, brothers we adopted from the SPCA of Tompkins County (and yes, those are their original names).