New research reveals how genes turn on and off
Gene transcription – the elaborate process that our cells use to read genetic information stored in DNA – was long thought to be turned on only when certain regulatory factors traveled to specific DNA sequences. In new research, published Oct. 27 in Genes & Development, a team of Cornell researchers discovered that certain genes have their transcription regulatory factors and cofactors already in place, but in a latent state. With the appropriate signals, these "poised" genes become highly active.
Using CRISPR techniques, the researchers removed parts of the yeast transcription machinery to systematically examine the role they play in regulating genes. Yeast and humans have mostly the same molecular machinery to regulate their genes, so yeast provides an excellent model for understanding gene regulation in humans.
"It's like the game of Jenga, where you remove a wood block from a tower of blocks and see if the whole thing crashes down. That's how we learn how protein machines work inside cells," said B. Franklin Pugh '83, the Greater Philadelphia Professor of Molecular Biology and Genetics in the College of Arts and Sciences.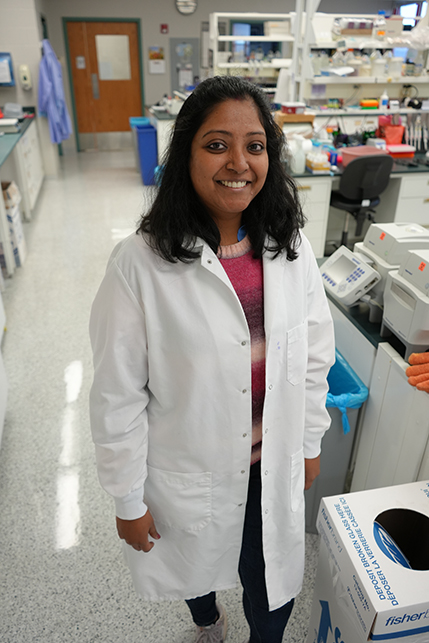 Read the full article written by Linda B. Glaser, College of Arts and Sciences.