New research will enable further examination of the key phenomenon that allows sperm to fertilize an egg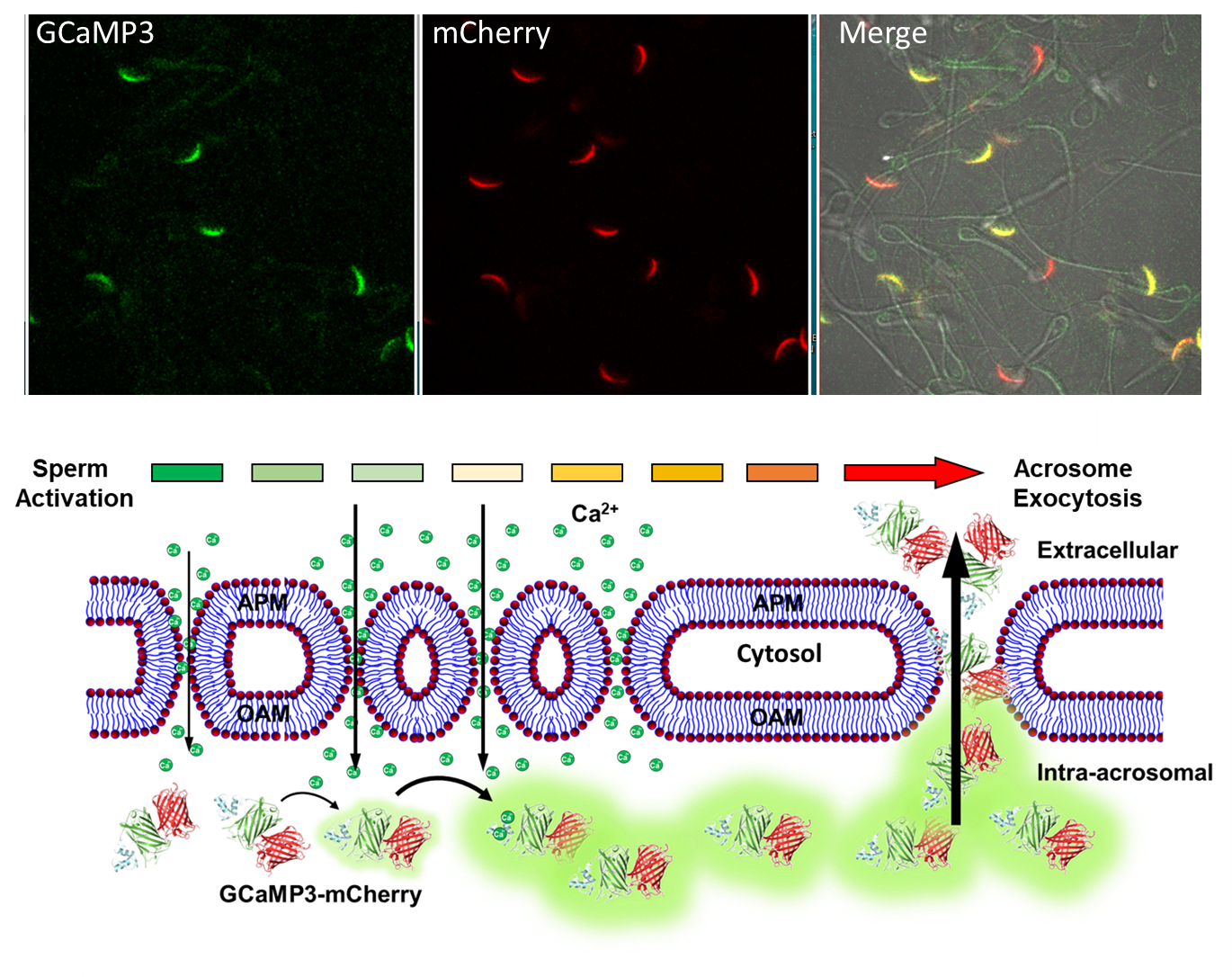 Secretion of the acrosome, a single vesicle located rostrally in the head of a mammalian sperm, through a process known as "acrosome exocytosis" (AE), is essential for fertilization. However, the mechanisms leading to and regulating this complex process are controversial. In particular, poor understanding of Ca2+ dynamics between sperm subcellular compartments and regulation of membrane fusion mechanisms have led to competing models of AE.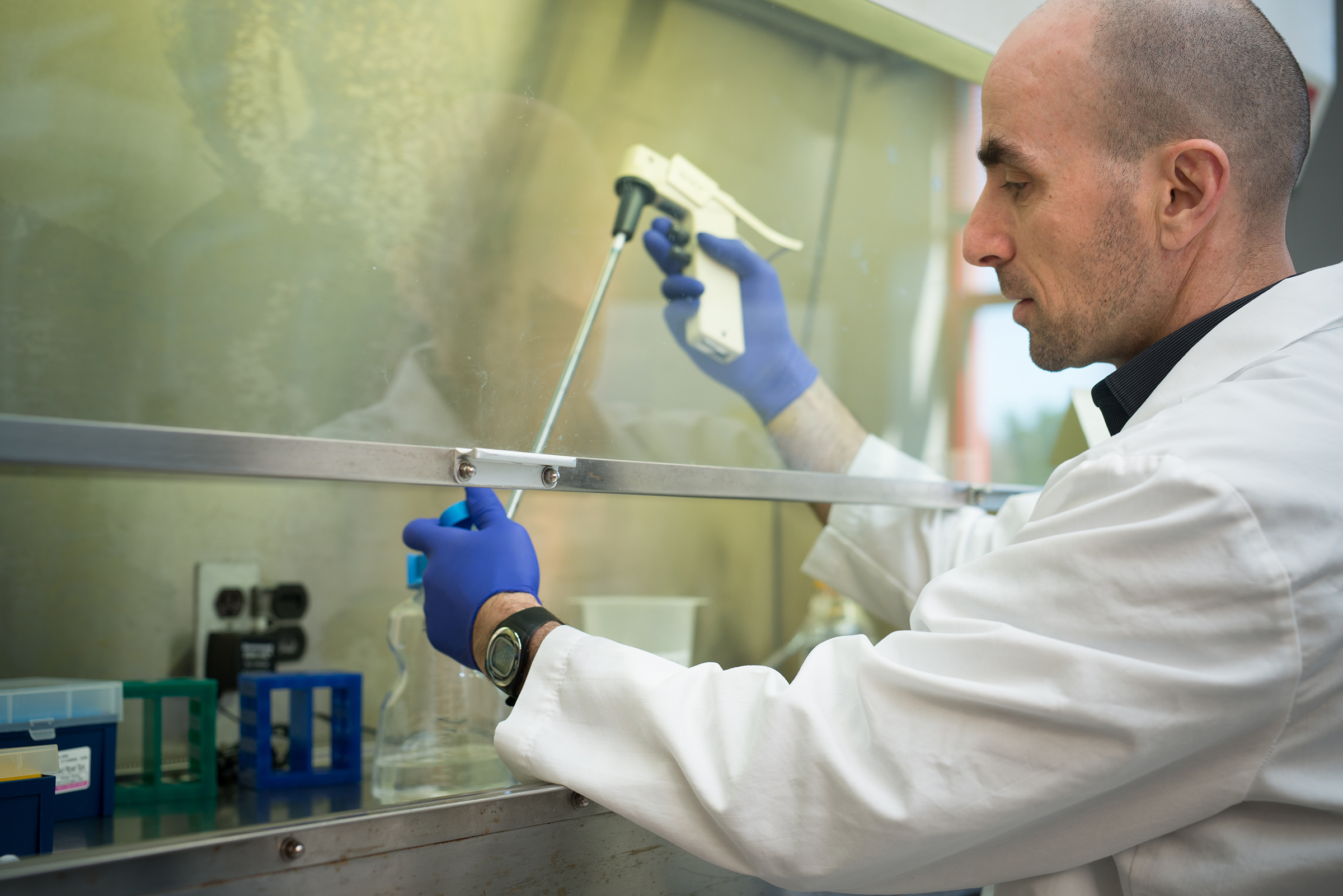 In research, conducted by Roy Cohen, Ph.D., research assistant professor, and team in the Travis lab at Baker Institute for Animal Health, they developed a transgenic mouse expressing an Acrosome-targeted Sensor for Exocytosis (AcroSensE) to investigate the spatial and temporal Ca2+ dynamics in AE in live sperm. The full paper, "A genetically targeted sensor reveals spatial and temporal dynamics of acrosomal calcium and sperm acrosome exocytosis," in the Journal of Biological Chemistry, can be viewed here.
"The new AcroSensE mouse model enables high-resolution examination of Acrosome Exocytosis- the key phenomenon that allows sperm to fertilize an egg. Moving forward, this mouse model will play a major role in our studies of how calcium channels regulate the process of fertilization," states Cohen.