Parker honored with SUNY Chancellor's Award for Excellence
John S. L. Parker, BVMS, Ph.D. '99, associate professor of virology honored with SUNY Chancellor's Award for Excellence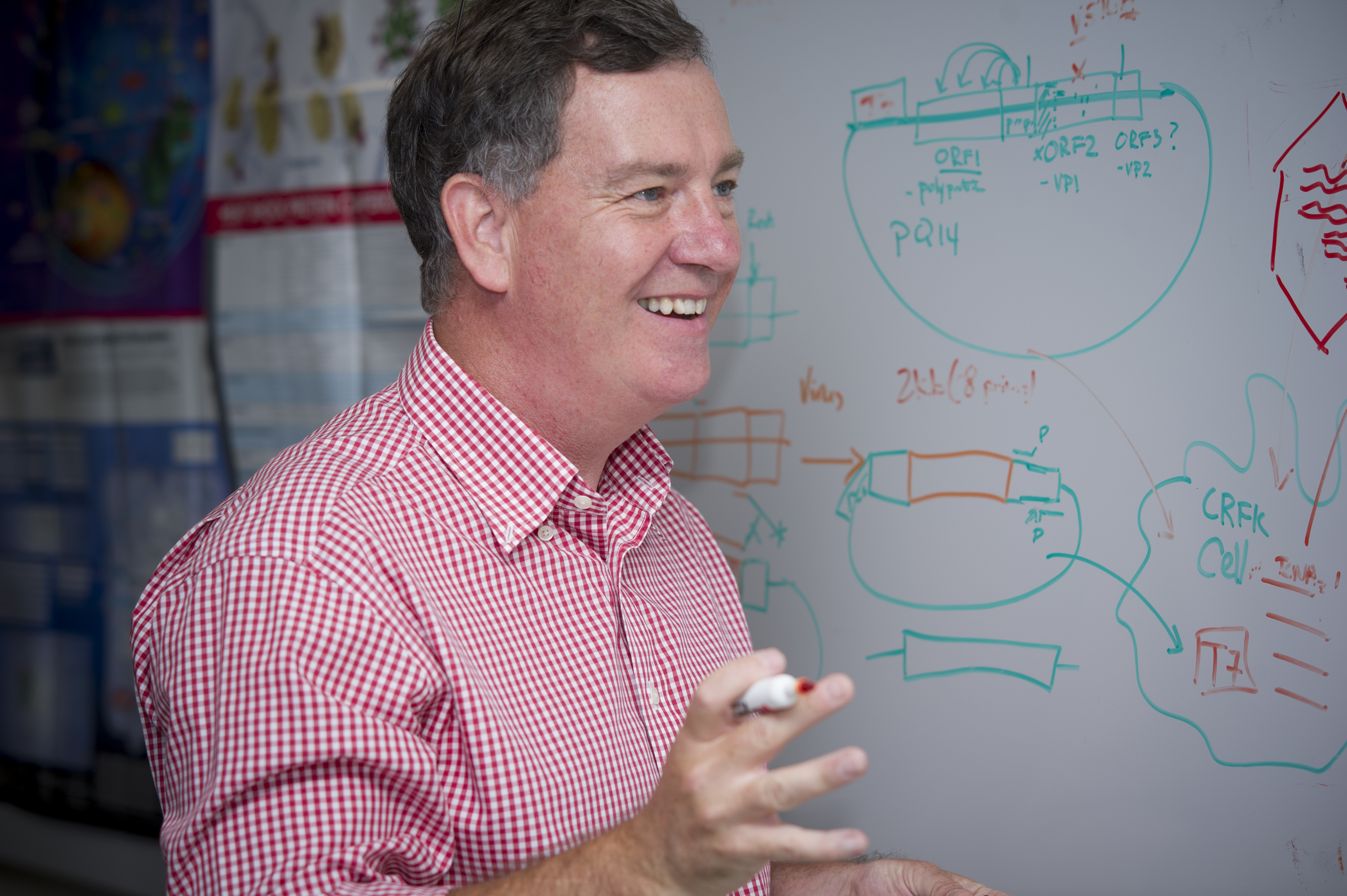 John S. L. Parker, BVMS, Ph.D. '99, associate professor of virology at the Baker Institute for Animal Health and part of the department of Microbiology and Immunology at the Cornell University College of Veterinary Medicine, or CVM, was recently honored with a SUNY Chancellor's Award for Excellence in Faculty Service.
The Chancellor's Award for Excellence in Faculty Service recognizes the consistently superior service contributions of teaching faculty. The award represents the commitment of sustained service over multiple years and the demonstration of superior service as a faculty member in any number of areas including service to the campus, the State University, the local community, or contributions at the regional, state-wide, national or international levels.
Parker was nominated to receive a SUNY Chancellor's Award for Excellence in Faculty Service by Dr. Scott Coonrod, the Judy Wilpon Professor of Cancer Biology, and Director of the Baker Institute for Animal Health, at CVM. Coonrod states, "In addition to Parker's research program and teaching, he has committed his efforts to not only enhancing the academic initiatives at the college, but also to boosting the scientific and educational programs at Cornell, and engages in service to the broader science and training communities. He has shown an unparalleled ability to connect with young scientists, and particularly with professional students, and to work with them during their training - guiding them on their paths to successful careers."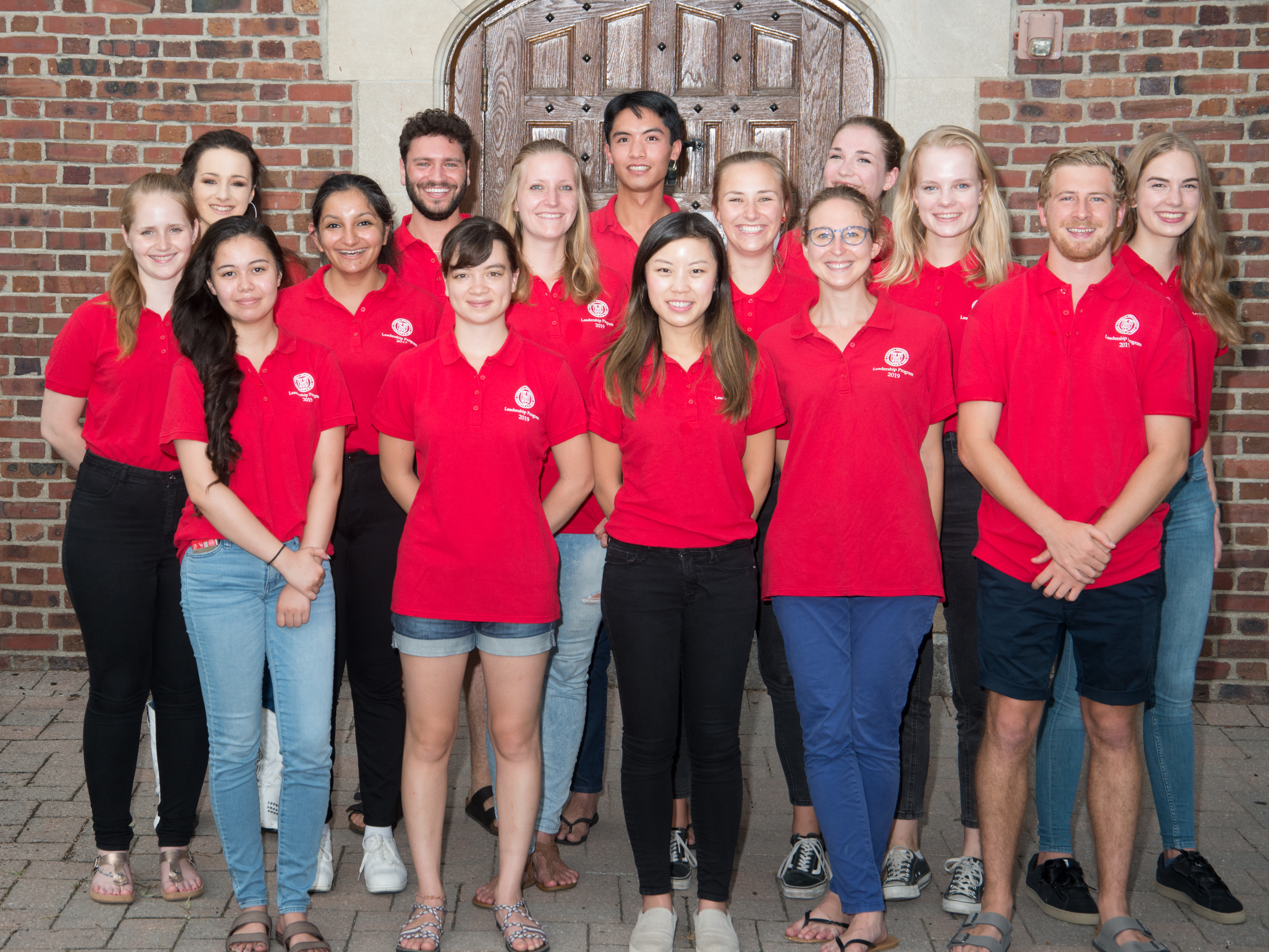 Parker's candidacy was considered by a local selection committee comprised of the Senior Leadership of the College of Veterinary Medicine deciding if candidates meet the criteria outlined in the description of the SUNY Chancellor's Award Program. The committee recommended to Lorin D. Warnick, D.V.M., Ph.D. '94, Austin O. Hooey Dean of the College of Veterinary Medicine, that Parker be selected as the sole nominee from CVM in the category of Faculty Service. This nomination was endorsed by Warnick.
"I'm very honored to be nominated and awarded the SUNY Chancellor's Award," states Parker. The Chancellor's Awards for Excellence are System-level honors conferred to acknowledge and provide system-wide recognition for consistently superior professional achievement and to encourage the ongoing pursuit of excellence. These programs underscore SUNY's commitment to sustaining intellectual vibrancy, advancing the boundaries of knowledge, providing the highest quality of instruction and service, and serving the public good. Through these awards, SUNY publicly proclaims its pride in the accomplishment and personal dedication of its instructional faculty, librarians, and professional staff across its campuses. The awards provide SUNY-wide recognition in five categories: Faculty Service, Librarianship, Professional Service, Scholarship and Creative Activities, and Teaching.