Biomedical & Biological Sciences Signature Seminars
Tuesday, March 29, 2022, Dr. Arturo Casadevall (Virtual)
"On Virulence"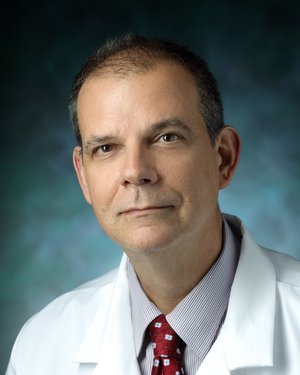 Professor of Medicine, Chair of Department of Molecular Microbiology and Immunology
Johns Hopkins Bloomberg School of Public Health 
Hosted by:  Cynthia Leifer, Microbiology & Immunology 
Arturo Casadevall, M.D., Ph.D., is a Bloomberg Distinguished Professor and Alfred and Jill Summer Chair of the Molecular Microbiology and Immunology at Johns Hopkins School of Public Health. He received his M.D. and Ph.D. degrees from New York University. He completed his internship/residency in internal medicine at Bellevue Hospital and specialized in Infectious Diseases at the Albert Einstein College of Medicine. The author of over 900 papers, books and chapters, his major research interests are in fungal pathogenesis and the mechanisms of antibody action.  He is editor-in-chief of mBio, Deputy Editor of the Journal of Clinical Investigation and serves on several editorial boards. He has served on the National Science Board for Biosecurity and the National Commission on Forensic Science.  He is currently chair of the Board of Governors of the American Academy of Microbiology, the honorific arm of the American Society for Microbiology.  He has received numerous honors including election to the American Society for Clinical Investigation, American Academy of Physicians, American Academy of Microbiology, Fellow of the American Academy for the Advancement of Science, American Academy of Arts and Sciences and the National Academy of Medicine.  
Tuesday, April 5, 2022, Dr. Erika Pearce-

LIVESTREAM LH4
"Mitochondrial Shape-Shifting in the T cell Response"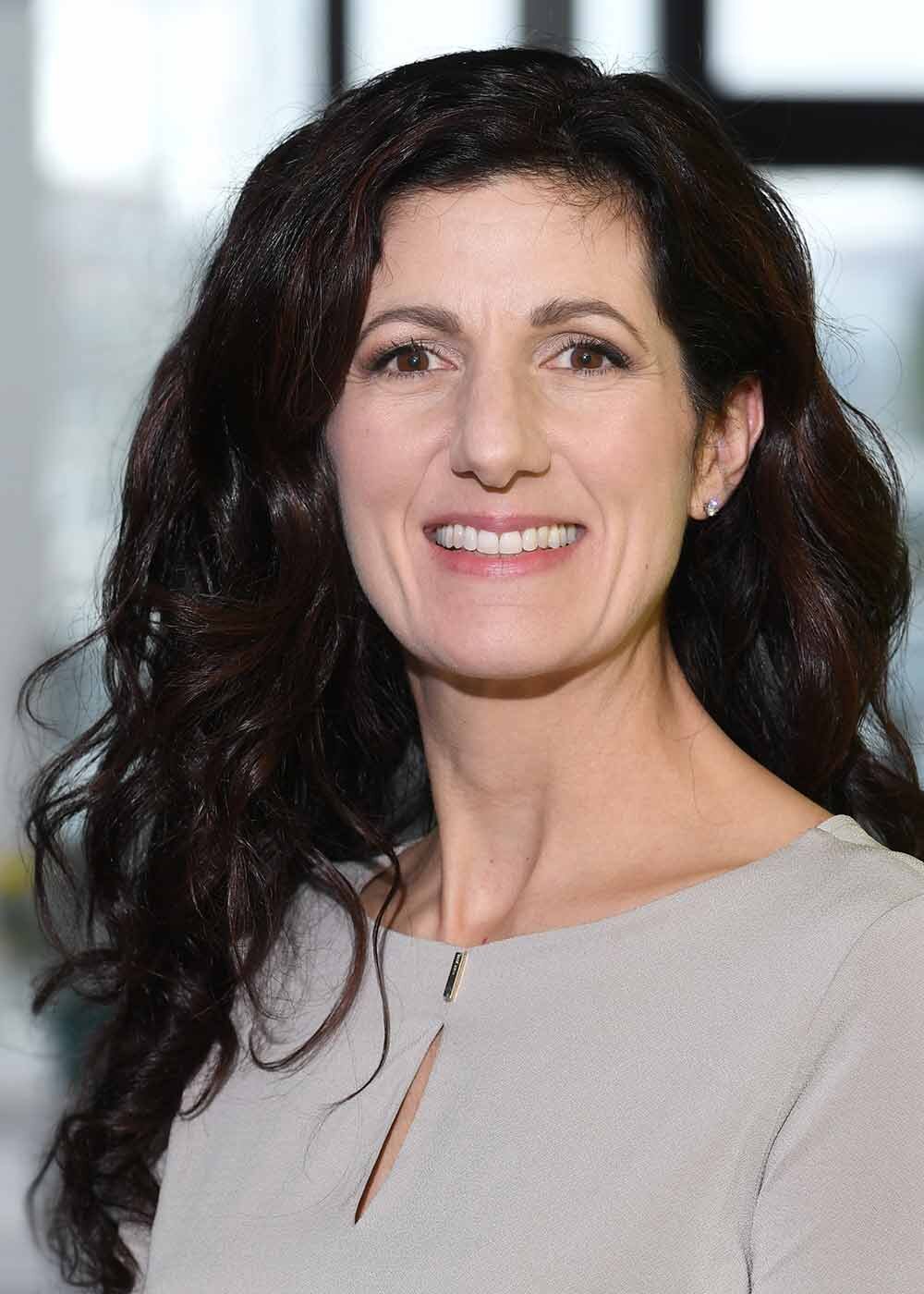 Bloomberg Distinguished Professor, Department of Oncology, Biochemistry and Molecular Biology Department, School of Public Health 
Johns Hopkins Bloomberg School of Public Health 
Hosted by: Theodore Clark, Dept of Microbiology and Immunology
Research in my laboratory focuses on understanding the cellular and molecular mechanisms that control immune responses, with a particular emphasis on how metabolism governs this process. Currently our work is focused on the role of metabolism in T cell differentiation and function, as well as in regulating other immune cell types. My laboratory is committed to using a wide variety of approaches to address key questions in immune cell metabolism in vitro and in vivo, and how this impacts protective immunity to infection and cancer. We hope that our work will allow us to develop new ways to target immune cell longevity, differentiation, and function through metabolism, with a long-term goal of mitigating human disease.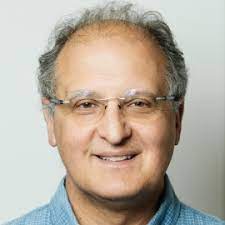 Professor of Molecular Genetics and Biology 
Duke University 
Hosted by:  Praveen Sethupathy, Center for Vertebrate Genomics
The Marchuk lab has spent the last 22 years identifying genes that cause Mendelian syndromes of vascular dysmorphogenesis through its human studies. Researchers have identified seven different genes that cause a variety of vascular malformations (capillary malformations, venous malformations, arteriovenous malformations, cavernous malformations). They have learned that in addition to the inherited mutation, somatic mutations in these same genes appear to be required to initiate the focal lesion development. The Marchuk lab is continuing these genetic and genomic studies with vascular malformation tissue.  
"Check out a recent article in The Atlantic on his work!"
Tuesday, May 3, 2022, Dr. Gisou van der Goot  Special Time: 12:00pm - Virtual
What Anthrax toxin teaches us about the role of ER-Golgi membrane contract sites in the control of plasma membrane lipid nanodomains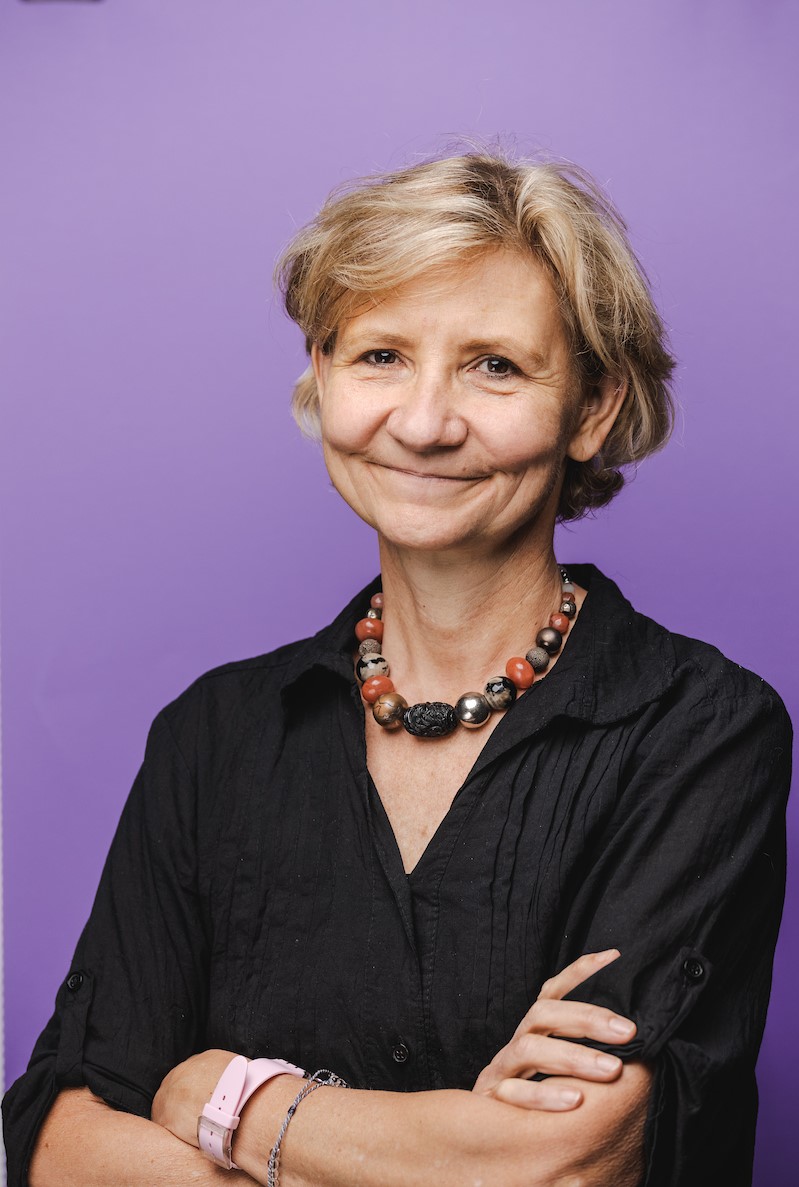 Professor of Cell and Membrane Biology
Swiss Federal Institute of Technology Lausanne
The École polytechnique fédérale de Lausanne, Switzerland 
Hosted by:  Maurine Linder, Molecular Medicine 
The van der Goot lab studies various aspects of cell and membrane biology. These include membrane properties of the endoplasmic reticulum and plasma membrane particularly focusing on the dynamics of S-palmitoylated proteins, membrane contact sites, host cell pathways that are hijacked by toxins, and endogenous and pathological roles of anthrax toxin receptors.
Tuesday, May 31, 2022, Dr. Sigolène Meilhac  (Virtual) Special Time: 12:00pm, Virtual
"Shaping the heart tube to establish a double blood flow"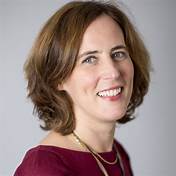 INSERM Research Director
Institut Imagine, Institut Pasteur, Paris, France
Hosted by: Natasza Kurpios, Molecular Medicine
My lab addresses the mechanisms of morphogenesis, using the mouse heart as a model. We are interested in the mechanisms shaping the embryonic heart tube and how they uncover the origin of structural congenital heart defects. We develop tools to quantify morphogenesis and asymmetry in 3D, at the genetic and anatomic level.
Fall 2021
BBS Symposium (Virtual Event)
Monday, August 23, 2021, Dr. Judith Campisi 12:00-1:15pm
"Aging and Cancer: Rival Demons?"
Professor of Gerontology
Buck Institute for Research on Aging
Hosted by:  BBS Planning Committee
Judith Campisi, PhD, has received international recognition for her contributions to understanding why age is the largest single risk factor for developing a panoply of diseases, ranging from neurodegeneration to cancer. Her highly acclaimed research integrates the genetic, environmental and evolutionary forces that result in aging and age-related diseases, and identifies pathways that can be modified to mitigate basic aging processes.
Tuesday, September 7, 2021, Dr. Joanna Wysocka (Virtual)
Making Faces: Transcriptional Enhancers and Emergence of Form and Function During Development and Evolution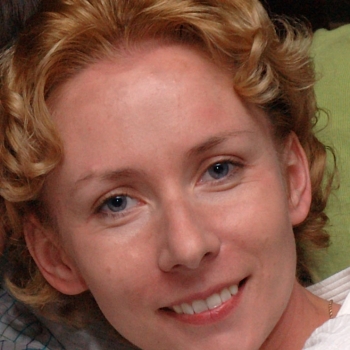 Lorry Lokey Professor and professor of Developmental Biology
Stanford University
Hosted by:  Genome Biology
We are employing a broad combination of genomic, genetic, biochemical, biophysical, single-cell and embryological approaches in number of cellular and organismal models to investigate functions of the non-coding parts of the genome, understand regulatory mechanisms underlying cellular plasticity and differentiation, investigate how quantitative changes in gene expression dictate differences in human traits, and study craniofacial development, evolution and disease
Tuesday, September 28, 2021, Dr. Kristy Red-Horse (Virtual)
Comparing Coronary Artery Features in Regenerative and Non-Regenerative Hearts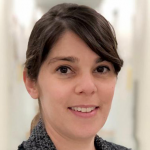 Associate Professor of Biology
Stanford University
Hosted by: Center for Vertebrate Genomics (CVG), Director, Praveen Sethupathy 
Student host: Guy Scuderi, Previous Vertebrate Developmental Genomics T32 Fellow, Butcher lab
Dr. Kristy Red-Horse's laboratory studies how coronary vessels of the heart develop during embryogenesis and how they regenerate following cardiac injury. The lab's long-term goal is to discover novel developmental mechanisms while contributing knowledge towards the advancement of clinical treatments for cardiovascular disease.
Tuesday, October 26, 2021, Dr. Stirling Churchman (Lecture Hall 4)
From the Nucleus to Mitochondria: The Global Orchestration of Gene Expression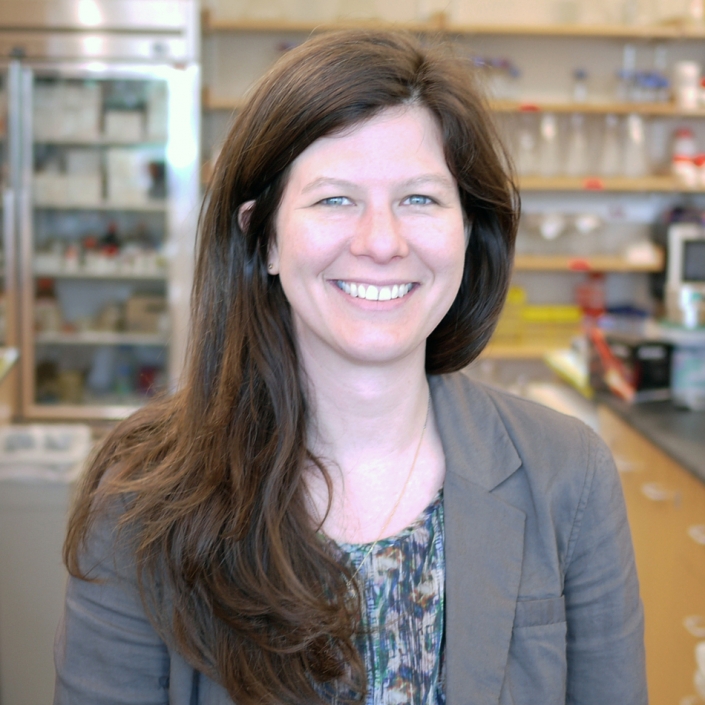 Associate Professor of Genetics
Harvard Medical School
Hosted by: Charles Danko and John Lis
Determining how global transcriptional and co-transcriptional processes are controlled and organized by regulatory networks represents a major challenge for modern molecular biology. Comprehensive dissection of mechanistic complexity requires high-resolution strategies for precisely following transcripts as they are produced, processed, and degraded. 
Tuesday, November 2, 2021, Dr. Alexander Sasha Rudensky - Postponed
Title TBD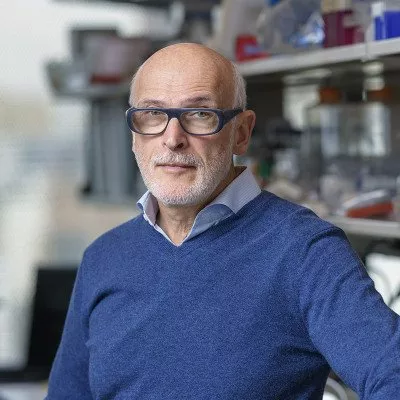 Chair, Immunology Program, SKI; Director, Ludwig Center at MSK
Memorial Sloan Kettering Cancer & HHMI
Hosted by:  Gary Koretsky
Our research is focused on understanding the molecular mechanisms governing the differentiation and function of CD4 T lymphocytes and their role in immunity and tolerance. Major areas of interest include: the molecular and cellular mechanisms governing the differentiation and function of regulatory T cells; the roles these cells play in control of autoimmunity, tumor immunity, and immunity to infections, and in the maintenance of immune homeostasis at environmental interfaces. We are particularly interested in understanding the role of the forkhead family transcription factor Foxp3 in establishing and maintaining immune homeostasis; and in the plasticity of regulatory T cell transcriptional and functional programs and the molecular mechanisms of regulatory T cell lineage stability.
Tuesday, November 30, 2021, Dr. Daniel Mucida (Virtual) 
Role for Intraepithelial Lymphocytes in Colon Cancer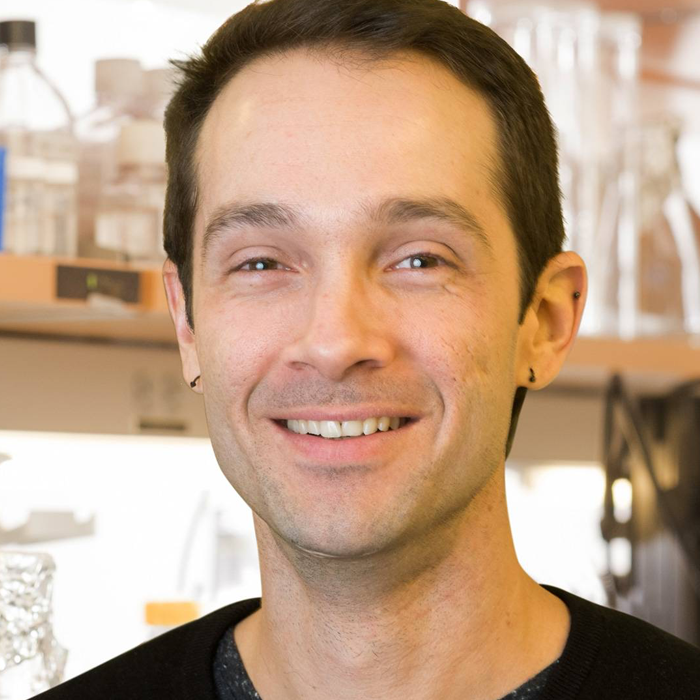 Professor of Immunology, Virology, and Microbiology
The Rockefeller University
Hosted by:  Microbiology & Immunology Department
A major focus of the lab is the development and function of leukocytes that are stimulated by antigens and other cues from the surrounding intestinal tissue. These include intraepithelial lymphocytes (IELs), a class of specialized T cells found within and just below the intestinal epithelium. The lab's work has demonstrated a remarkable degree of plasticity in these cells, which constantly survey the entire epithelial layer. Mucida's ongoing work continues to define how IELs contribute to the immunological balance within the gut, including their role in protecting against infections and cancer.
 
Spring 2021
Tuesday, March 2, 2021, Dr. Svante Pääbo

*8:45AM*
Archaic Genomics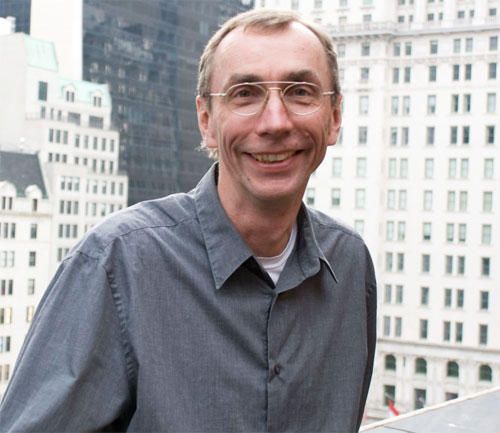 Professor of Evolutionary Genetics
Max Planck Institute for Evolutionary Anthropology
Hosted by: Praveen Sethupathy of Biomedical Sciences and Andy Clark of Molecular Biology & Genetics
Svante Pääbo's research on the DNA of human and nonhuman primates has exposed the key genetic changes that transformed our grunting ape-like ancestors into the charming latte-sipping humans we are today. As a director at the Max Planck Institute for Evolutionary Anthropology in Leipzig, Germany, Pääbo and his team developed a technique of isolating and sequencing the DNA of creatures long extinct, using a variety of fragile, ancient source material from Homo sapiens and other human species.
Monday, March 22

, 2021, Dr. Kafui Dzirasa
Mapping Emotions:Discovering Structure in the Mesoscale Electrical Brain Recordings
(Please note Monday seminar)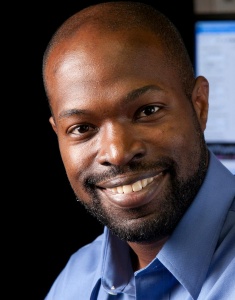 Associate Professor of Psychiatry and Behavioral Sciences
Duke University School of Medicine
Hosted by:  Praveen Sethupathy of Biomedical Sciences and Dave Lin of Biomedical Sciences
We study how neuropsychiatric risk genes interact with environmental stress to modify neural circuits that underlie normal emotional and cognitive function. We use in vivo electrophysiology, cell type specific neuromodulatory techniques (optogenetics and DREADDs), and quantitative analysis of behavior in genetically modified mice.
Tuesday, April 27, 2021, Dr. William Newsome
Detecting Covert Cognitive States from Neural Population Recordings in Prefrontal Cortex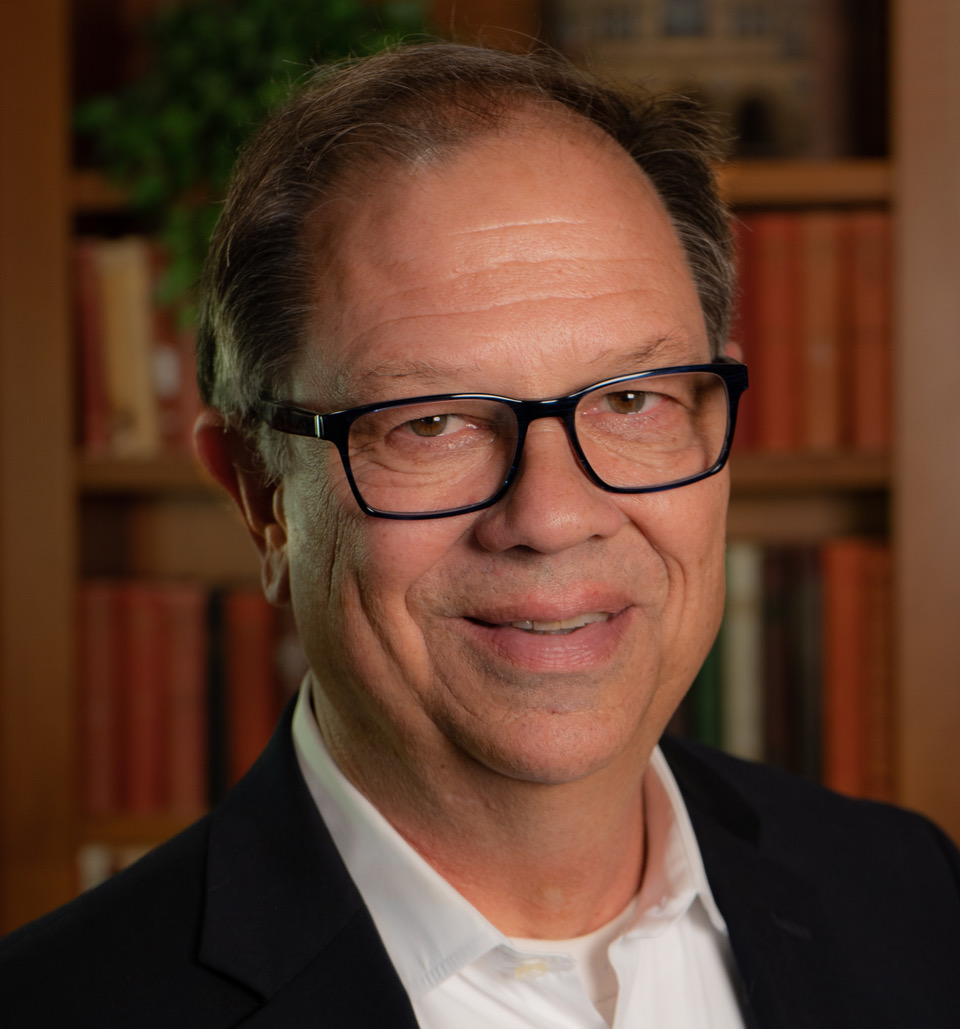 Professor of Neurobiology
Neurosciences Institute at Stanford University
Hosted by:  Hosted by:  Melissa Warden of the Department of Neurobiology and Behavior & Dave Lin of The Department of Biomedical Sciences
Bill Newsome is the Harman Family Professor of Neurobiology and Director of the Wu Tsai Neurosciences Institute at Stanford University.  He received a B.S. degree in physics from Stetson University and a Ph.D. in biology from the California Institute of Technology.  Dr. Newsome is a leading investigator in systems and cognitive neuroscience.  He has made fundamental contributions to our understanding of the neural mechanisms underlying visual perception and simple forms of decision making. Among his honors are the Distinguished Scientific Contribution Award of the American Psychological Association, the Dan David Prize of Tel Aviv University, the Karl Spencer Lashley Award of the American Philosophical Society, and the Champalimaud Vision Award.  
Tuesday, May 4, 2021, Dr. Ken Cadwell
Host Adaptations to Microbial Diversity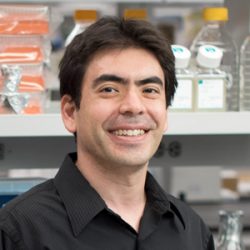 Associate Professor of Microbiology and Medicine
Skirball Institute
Hosted by:  John Parker of Baker Institute for Animal Health
The Cadwell Lab investigates how the immune system is controlled during infectious and inflammatory diseases. The immune system is tasked with defending against life-threatening infectious agents, but at the same time must avoid unnecessary reactions against beneficial microbes that are part of the microbiome. Such unwanted immune responses are implicated in a variety of chronic diseases including inflammatory bowel disease and cancer. A key research goal is to uncover the cell biological processes that control the immune response when confronted with the diverse infectious agents found in the environment. Ongoing projects include: (1) Identifying gene-microbe interactions that contribute to inflammatory bowel disease, (2) elucidating the role of the cellular process of autophagy in host-pathogen interactions, and (3) examining the viral component of the microbiome, also known as the virome.
Tuesday, May 25, 2021, Dr. Theresa Alenghat
Title TBD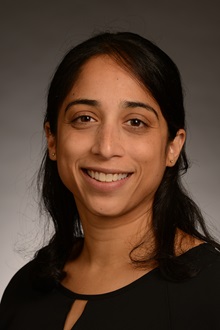 Associate Professor of Immunology and Pediatrics
Cincinnati Children's
Hosted by: 
 The Alenghat Lab investigates epithelial and immune cell homeostasis in the context of intestinal health and disease. The goals of the lab are to provide insight into molecular mechanisms, including epigenomic pathways, that mediate the host-microbiota relationship and to examine how this level of regulation affects innate immunity and chronic conditions, such as inflammatory bowel disease.
Rescheduled Spring 2021 - TBD
The Interaction of Mechanical Load and Inflammation in Tendon-Bone Healing: Evaluation of ACL Graft Incorporation
Fall 2020
Tuesday, November 3, 2020,  Dr. Akiko Iwasaki
Immune Response to SARS-CoV2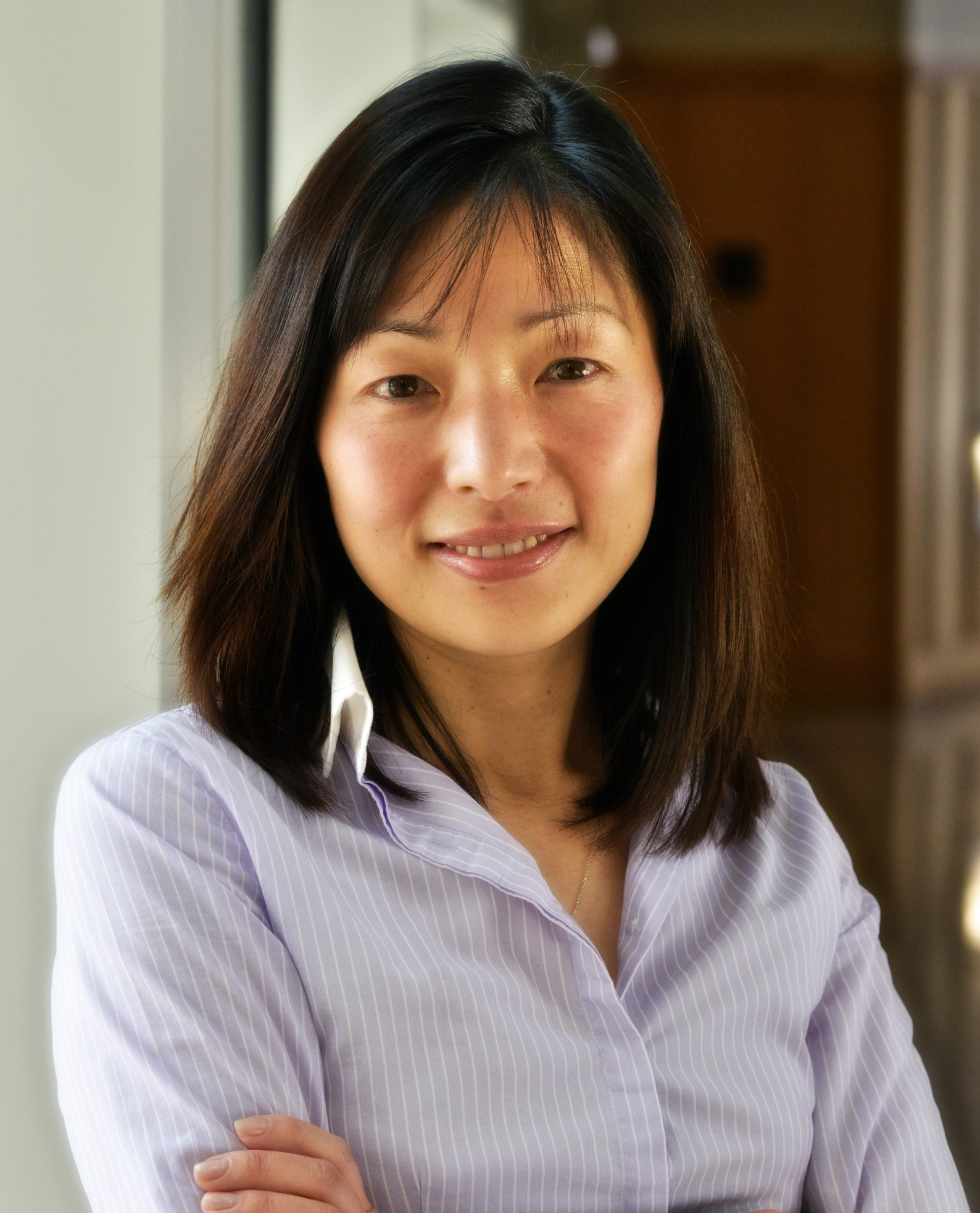 Waldemar Von Zedtwitz Professor of Immunobiology and Molecular, Cellular and Developmental Biology; Professor of Molecular Cellular and Developmental Biology; Investigator, Howard Hughes Medical Institute
Yale School of Medicine
Hosted by:  Diverse Interdisciplinary Student Council (DISC)
Akiko Iwasaki received her Ph.D. from the University of Toronto (Canada) in 1998, and her postdoctoral training from the National Institutes of Health (USA) (1998-2000). She joined Yale University (USA) as a faculty in 2000, and currently is an Investigator of the HHMI and Waldemar Von Zedtwitz Professor of Department of Immunobiology, and of Department of Molecular Cellular and Developmental Biology. Akiko Iwasaki's research focuses on the mechanisms of immune defense against viruses at the mucosal surfaces. Her laboratory is interested in how innate recognition of viral infections lead to the generation of adaptive immunity, and how adaptive immunity mediates protection against subsequent viral challenge.
Tuesday, November 17, 2020,   Dr. Cassandra Extavour
Eggs, Expression and Ecology: Regulation and Evolution of Reproductive Capacity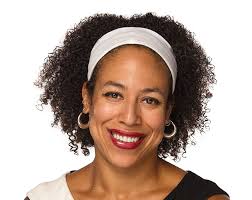 Professor of Molecular and Cellular Biology
Harvard University
Hosted by:  Diverse Interdisciplinary Student Council (DISC)
Extavour Lab is a collaboration of developmental biologists, molecular biologists, geneticists, cell biologists, zoologists, and evolutionary biologists. Our shared interest is in the evolution of the genetic mechanisms employed during early animal embryogenesis to specify cell fate, development and differentiation. We focus primarily on the evolution and development of reproductive systems, including both the germ line and the somatic components of the gonad.
Tuesday, December 1, 2020,  Dr. Monte Winslow
Multiplexed in Vivo Functional Cancer Genetics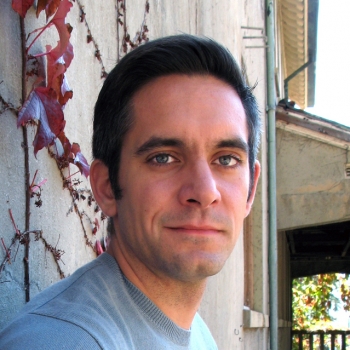 Associate Professor of Genetics and Pathology
Stanford University
Hosted by:  Praveen Sethupathy of Biomedical Sciences
Metastasis is a major clinical challenge driven by poorly understood cell state alterations. The goal of our lab is to use unbiased genomic methods and in vivo models to better understanding the molecular and cellular changes that underlie tumor progression and each step of the metastatic cascade. We use genetically-engineered mouse models of metastatic cancer in which the resulting tumors recapitulate the genetic alterations and histological progression of the human disease.
In these models, tumors develop within their appropriate microenvironment and undergo changes in their gene expression programs that endow them with the ability to invade blood and lymphatic vessels, survive in circulation, enter various distant organs, and ultimately grow into new tumor lesions. Given the dearth of human tissue samples from metastatic disease, especially from primary tumors and metastases from the same patient prior to therapy, these models represent a unique opportunity to understand the molecular biography of the most prevalent tumor types.
Spring 2020
Tuesday, February 4, 2020,  Dr. Valentina Greco
Principles of Tissue Function and Dynamics Captured by Live Imaging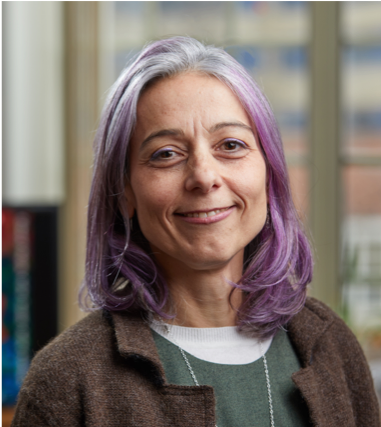 Carolyn Walch Slayman Professor of Genetics
Yale School of Medicine
Hosted by:  Carrie Adler of The Department of Molecular Medicine
In the Greco Lab our goal is to define how tissues maintain themselves throughout the course of our lives in the face of continuous cellular turnover, frequent injuries and spontaneous mutations. To do so we have developed novel tools that integrate imaging of stem cells in their niche in live mice with both genetic and cell biological approaches, allowing us to understand the complex orchestration of tissue regeneration using the skin as model system.
The importance of support.
We discovered that stem cells can be replaced, but loss of the niche disables tissue regeneration. We identified extrinsic cues that spatially organize different stem cell behaviors, including survival and death. We found that fibroblasts do not move within the dermis, but extend their membranes to compensate for the loss of neighboring fibroblasts and sustain organ homeostasis.
Fall 2019
Tuesday, September 3, Dr. Joshua Mendell
Regulation and Function of Mammalian Noncoding RNAs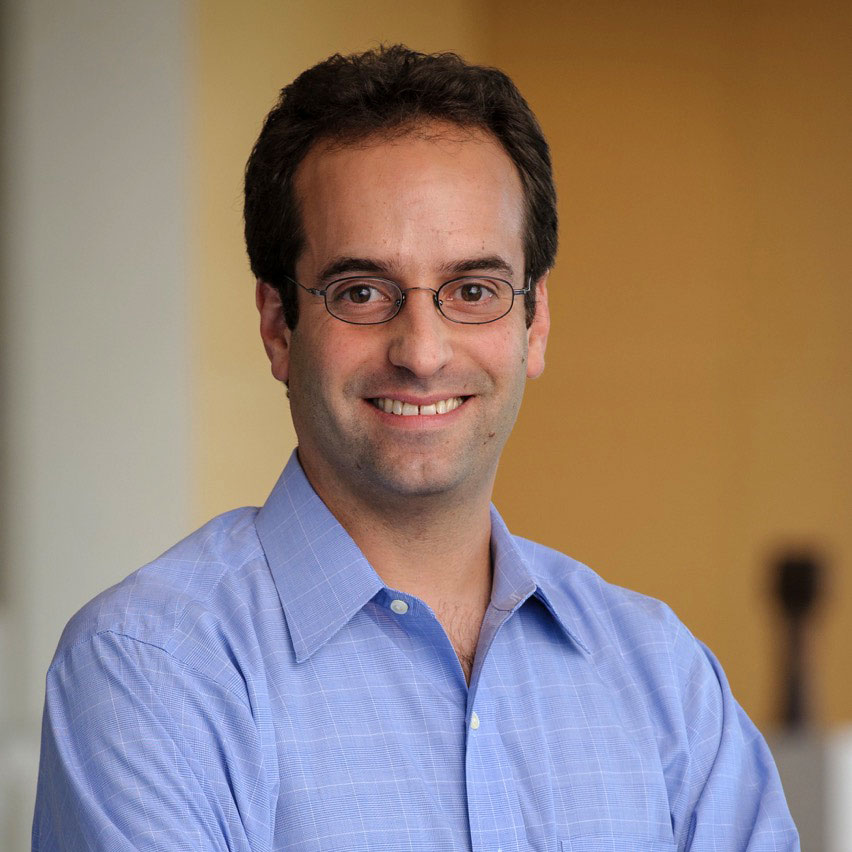 Professor, Department of Molecular Biology,
University of Texas Southwestern
Hosted by:  Bob Weiss & Praveen Sethupathy of The Department of Biomedical Sciences
The Mendell laboratory investigates fundamental aspects of post-transcriptional gene regulation, noncoding RNA regulation and function, and the roles of these pathways in normal physiology, cancer, and other diseases. In addition, we employ high-throughput screening approaches to interrogate diverse problems in RNA and cancer biology.
To briefly summarize some of our most important discoveries, we uncovered the first example of a vertebrate transcription factor that regulates miRNA expression (O'Donnell et al., Nature, 2005). This study, which demonstrated that the MYC oncogenic transcription factor directly transactivates the pro-tumorigenic miR-17-92 cluster, was important for establishing the principle that miRNAs have been functionally integrated into core cancer pathways. Subsequent work from my laboratory further defined the roles of miRNAs in several critical oncogenic and tumor suppressor pathways.
Tuesday,  September 24, Dr. Tracy Johnson
RNA Splicing, Chromatin Modification, and the Coordinated Control of Gene Expression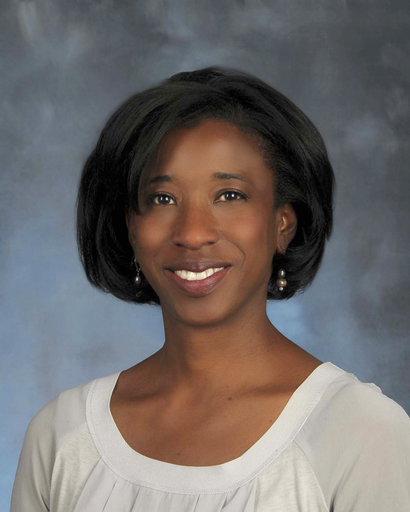 Professor, Department of Microbiology,
University of California, Los Angeles
Hosted by: The Diverse Interdisciplinary Student Council
Tracy Johnson is the Maria Rowena Ross Chair of Cell Biology and Biochemistry. Dr. Johnson moved from UC San Diego to UCLA in 2013 to join the faculty in Molecular, Cell, and Developmental Biology. She earned her B.A. in Biochemistry and Cell Biology from UCSD, her Ph.D. in Biochemistry and Molecular Biology from UC Berkeley, and was a Jane Coffin Childs postdoctoral fellow at the California Institute of Technology (Caltech) where she studied the mechanisms of RNA splicing with John Abelson. Dr. Johnson's research is focused on the mechanisms of eukaryotic RNA processing, particularly pre-messenger RNA splicing. Her lab has most recently been interested in the coordination of these reactions with RNA synthesis and chromatin modification. 
Tuesday, October 1, Dr. Yijun Ruan
3D Genome Organization & Transcription Regulation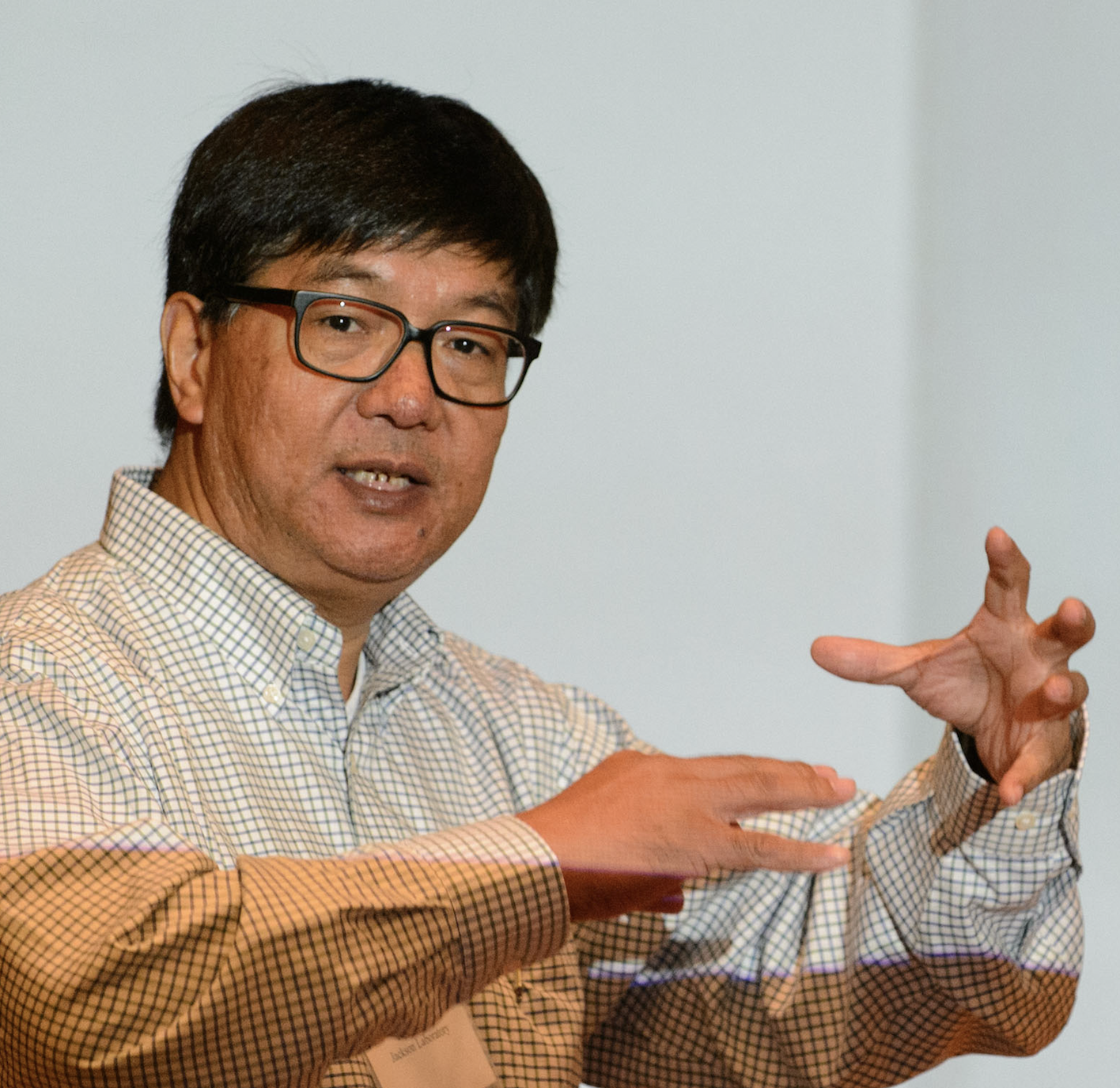 Dr. Yijun Ruan
Professor, Department of Genome Sciences
The Jackson Laboratory for Genomic Medicine
Hosted by:  John Schimenti, Department of Biomedical Sciences
Dr. Yijun Ruan is a professor, Florine Roux Endowed Chair, and the Director of JAX genomic sciences at The Jackson Laboratory (JAX). Prior to joining JAX, he was one of the founding members of the Genome Institute of Singapore, and served as a senior group leader and the associate director for genome technology from 2002 to 2012. He played pivotal roles in establishing Singapore's genomics capability and the award winning genomics programs. Since 2012, he moved his lab to the Jackson Laboratory and has been a key member in establishing the Jackson Laboratory for Genomic Medicine (a new institute with a focus on human genomics and medicine) located on the campus of UConn Health Center, Farmington Connecticut.  Dr. Ruan's lab pioneered the paired-end-tag (PET) sequencing strategy for high-throughput genomic and epigenomic analyses. They developed ChIP-PET for genome-wide chromatin immunoprecipitation and protein-binding analysis, which led to the development of the widely used ChIP-Seq method. His lab also developed RNA-PET for full-length transcriptome analysis and DNA-PET using long paired-end tags for identifying genome structural variation.
Tuesday, November 5, Dr. Coleen Murphy
Microbiome Bacterial Small RNAs Dictate Behavioral Choices and Transgenerational Inheritance in C.Elegans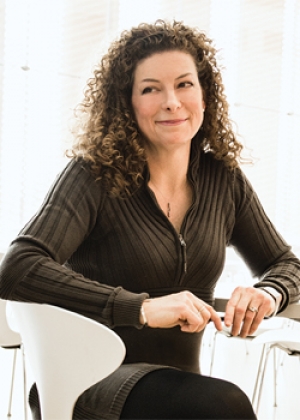 Professor, Department of Molecular Biology
Princeton University
Hosted by:  Carrie Adler, Department of Molecular Medicine
My lab is focused on the process of aging, which remains one of the fundamental mysteries of biology. While aging may appear to be simply an unfortunate consequence of living, recent genetic breakthroughs suggest that aging is a regulated process, rather than the result of cumulative cellular damage. Many chronic and degenerative disorders, such as diabetes, cancer, and neurodegenerative diseases develop in an age-related manner. Because more than 20% of U.S. citizens will be over the age of 65 by the year 2050, there is a growing need to better understand the mechanisms involved in aging and age-associated diseases.
Tuesday, December 3,  Dr. Diana Bautista - ROOM CHANGE LH5
Itchy and Scratchy: Neuroimmune Mechanisms Underlying Acute and Chronic Itch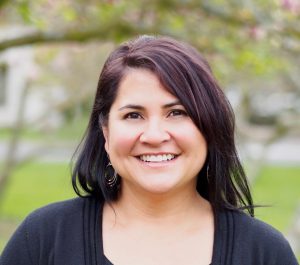 Associate Professor, Department of Molecular & Cell Biology, Berkeley University of California 
Hosted by:  Gunther Hollopeter, Department of Molecular Medicine
Humans rely on the sensations of itch, touch and pain for a broad range of essential behaviors. For example, acute pain acts as a warning signal that alerts us to noxious mechanical, chemical and thermal stimuli, which are potentially tissue damaging. Likewise, itch sensations trigger reflexes that may protect us from disease-carrying insects. In addition, during inflammation or injury, we experience a heightened sensitivity to touch that encourages us to protect the injured site. Despite these essential protective functions, itch and pain can outlast their usefulness and become chronic. In mammals, these sensations are mediated by specialized subsets of somatosensory neurons that innervate the skin and viscera. Non-excitable cells, such as keratinocytes and immune cells, also work in conjunction with somatosensory neurons to promote acute and chronic inflammatory pain and itch.
Spring 2019
Tuesday, March 5, Dr. John D. Scott
Exploring and Exploiting the Spatial Constraints of Cell Signaling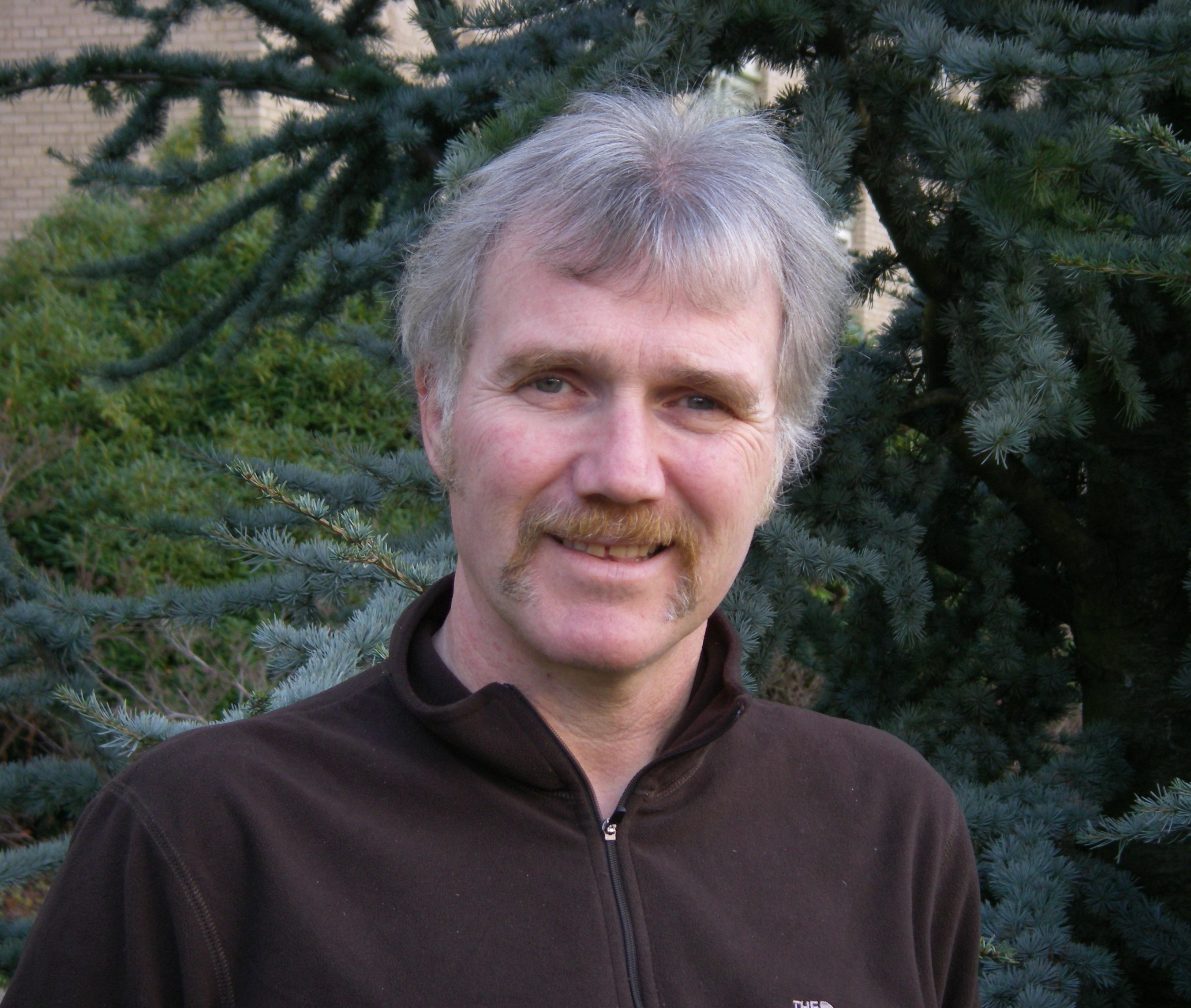 Professor and Chair, Department of Pharmacology,
University of Washington
Hosted by: Richard Cerione, Department of Molecular Medicine and Praveen Sethupathy, Department of Biomedical Sciences
Dr. John Scott directs a research lab that investigates intracellular communication networks that promote specificity in signal transduction events. He received his Ph.D. from the University of Aberdeen, Scotland.
He is interested in the specificity of signal transduction events that are controlled by anchoring proteins, which facilitate rapid signal transduction by optimally positioning protein kinases and phosphatases in the vicinity of their activating signals and close to their substrates.
We study A-kinase anchoring proteins (AKAPs) that tether the cAMP-dependent protein kinase (PKA), other protein kinases, and protein phosphatases to control the phosphorylation status of substrates.
Tuesday, April 30, Dr. Julie Pfeiffer
How Gut Microbes Enhance Enteric Virus Infection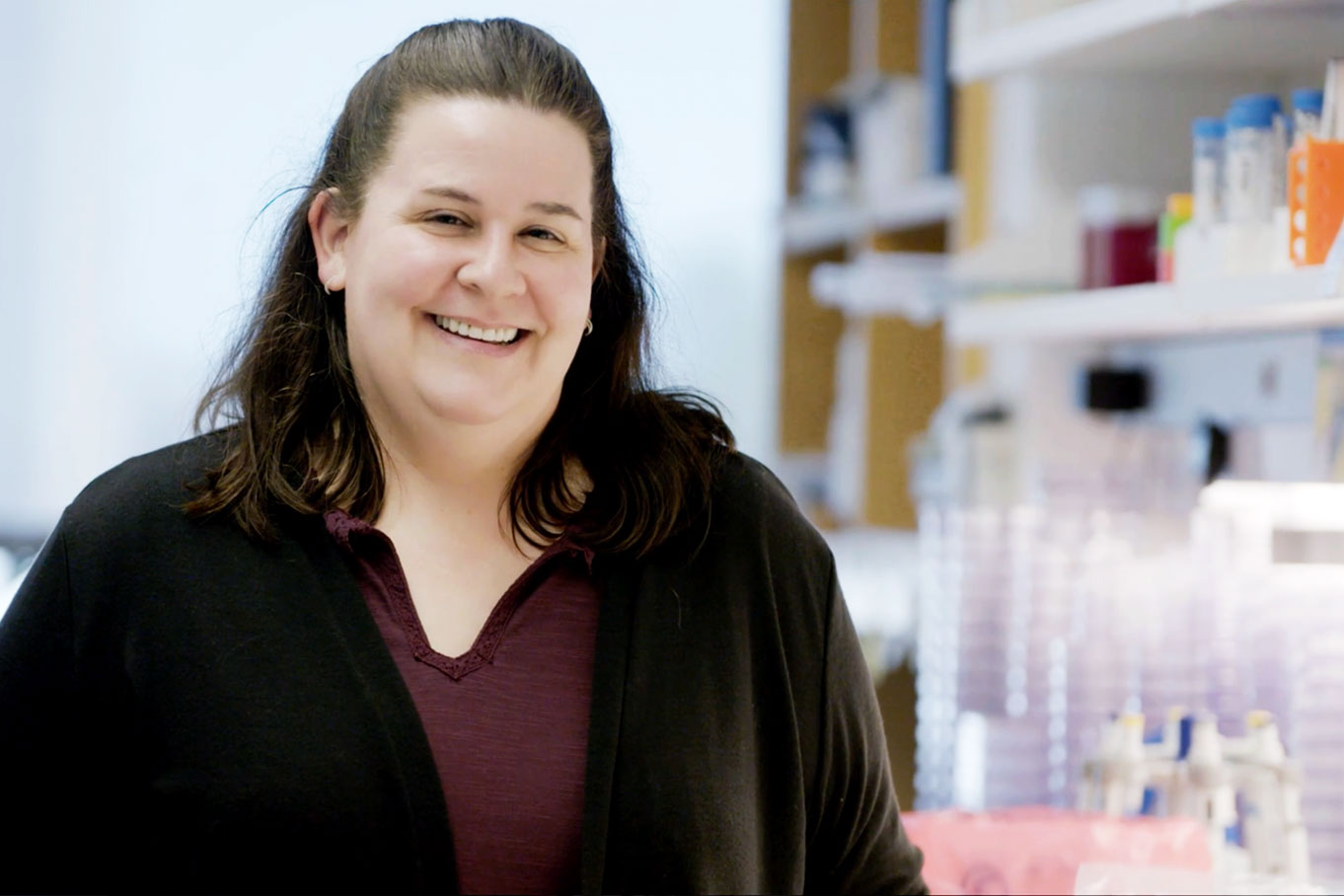 Professor, Department of Microbiology,
University of Texas Southwestern
Hosted by: Dr. Holger Sondermann
Dr. Julie Pfeiffer is a Professor of Microbiology at the University of Texas Southwestern Medical Center in Dallas where she studies RNA virus evolution, dissemination, pathogenesis, and transmission.  Her recent interests include examining the impact of intestinal microbiota on enteric virus infections. Her lab has determined that intestinal bacteria promote replication of several enteric viruses and ongoing work is examining mechanisms and consequences of bacteria-virus interactions.
Tuesday, May 7, Dr. Blossom Damania
Modulation of Cellular Signaling Pathways by an Oncogenic Human Herpesvirus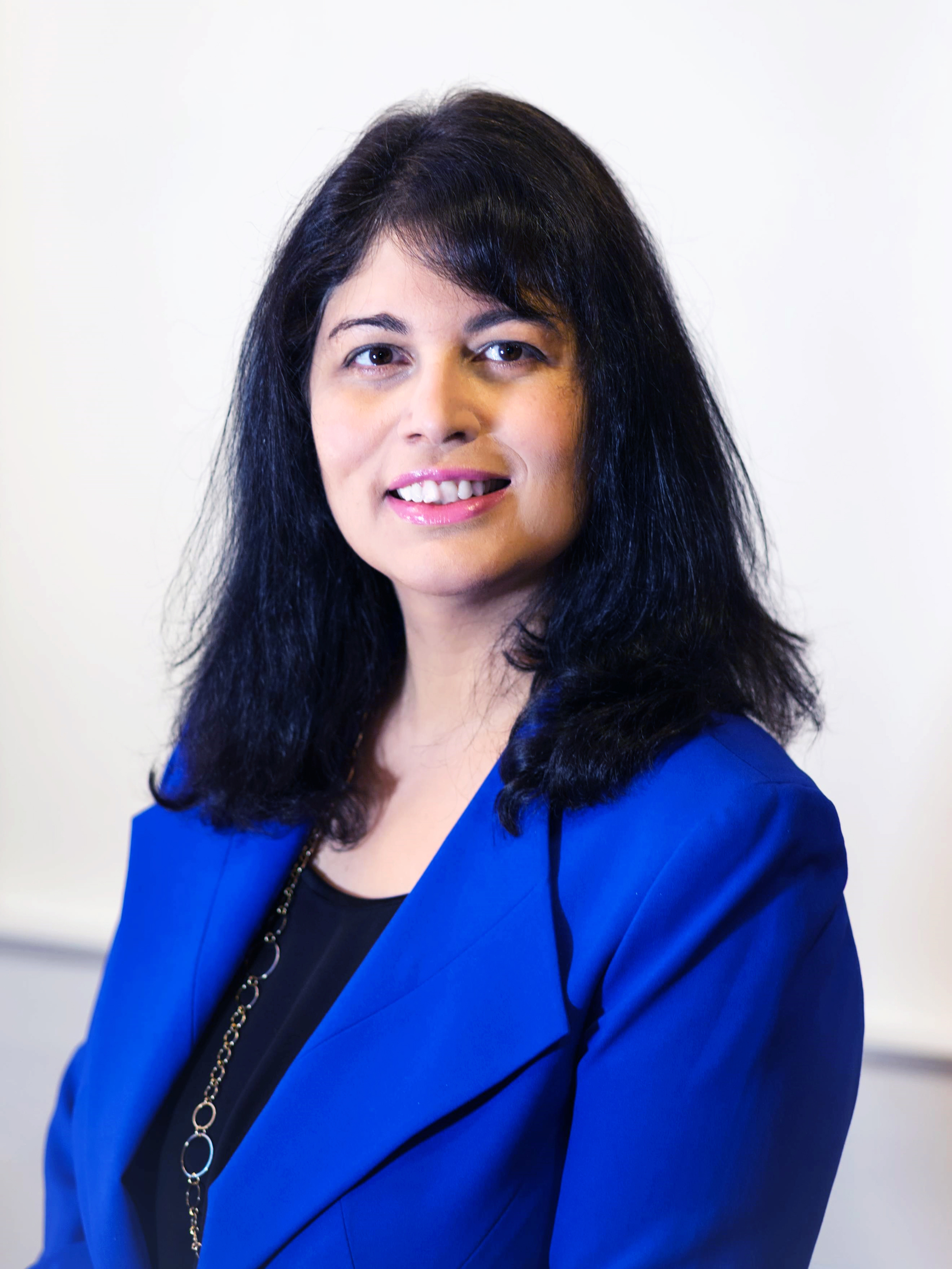 Professor, Department of Microbiology & Immunology, University of North Carolina at Chapel Hill
Hosted by: Orchi Anannya, Student Sponsored Seminar
Dr. Blossom Damania's laboratory is focused on understanding the molecular pathogenesis of Kaposi's sarcoma-associated herpesvirus (KSHV), an oncogenic human virus. KSHV is associated with several types of cancer in the human population. We study the effect of KSHV viral proteins on cell proliferation, transformation, apoptosis, angiogenesis and cell signal transduction pathways.
In summary, our lab is interested in the study of viral oncogenes, viral transcription factors, host-pathogen interactions, and innate immunity. The projects in our laboratory encompass the areas of signal transduction, apoptosis, angiogenesis, innate immunity, transcription and recombinant herpesvirus production. We employ the latest techniques in molecular biology, cell biology, immunology and biochemistry to investigate key issues in viral oncogenesis.