Nobel Laureate Leymah Gbowee: Forging Lasting Peace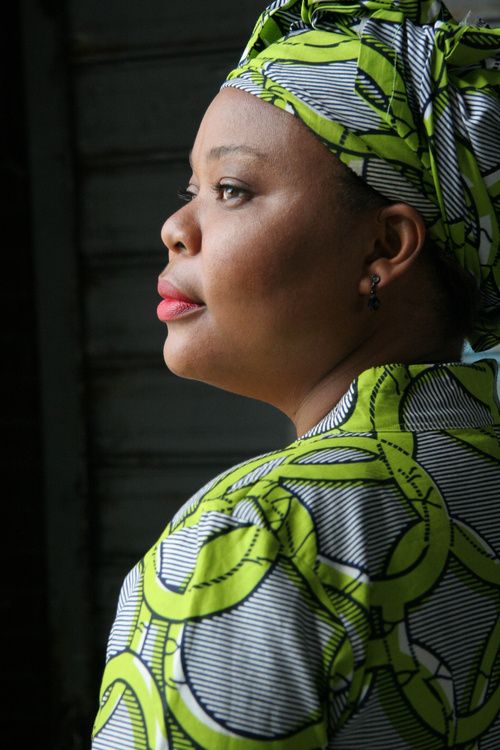 Tuesday, May 3, 2022 - 5:00pm
Forging Lasting Peace: Movements for Justice in a Pluralist World (Bartels World Affairs Lecture)
In our ethnically, racially, linguistically, and religiously diverse world, how do we find common ground? Amid ongoing conflict and violence, how do we foster lasting peace? In our world full of inequalities, what practices of activism and solidarity lead to transformative change? Drawing on her experiences of mobilizing, demanding, and brokering peace, 2011 Nobel Peace Prize winner Leymah Gbowee shares how action and activism can shape a just world.
A book signing and reception with refreshments will follow the lecture.
Lecture: 5:00

–

6:30 p.m. | Alice Statler Auditorium
Book signing and reception: 6:30

–

7:30 p.m. | Park Atrium
Free ticket required for in-person attendance: Reserve your ticket. Join the lecture virtually by registering at eCornell.
***
Learn more about our distinguished speaker by reading her book, Mighty Be Our Powers: How Sisterhood, Prayer, and Sex Changed a Nation at War. Pick up your copy from The Cornell Store and bring it to the book signing! Buffalo Street Books will also have copies for sale at the event.
***
How did Leymah Gbowee's protests lead to lasting peace? Read a Bartels explainer by Naminata Diabate.
***
About Leymah Gbowee
Nobel Peace laureate Leymah Gbowee is a Liberian peace activist, trained social worker, and women's rights advocate. She currently serves as executive director of the Women, Peace, and Security Program at Columbia University's Earth Institute and is the founder and current president of the Gbowee Peace Foundation Africa, founding head of the Liberia Reconciliation Initiative, and cofounder and former executive director of the Women, Peace, and Security Network Africa. She is also a founding member and former Liberian coordinator of Women in Peacebuilding Network/West Africa Network for Peacebuilding.
Host and Sponsors
The Bartels World Affairs Lecture is a signature event of the Mario Einaudi Center for International Studies. Part of Einaudi's work on Inequalities, Identities, and Justice, this year's lecture is cosponsored by Einaudi's Institute for African Development and Reppy Institute for Peace and Conflict Studies, in cooperation with Peace is Loud. To learn more about Peace is Loud and discover other empowering women peacebuilders, visit www.peaceisloud.org.
Bartels World Affairs Lecture
The Einaudi Center's flagship event brings distinguished international figures to campus each academic year to speak on global topics and meet with Cornell faculty and students, particularly undergraduates. The lecture and related events are made possible by the generosity of Henry E. Bartels '48 and Nancy Horton Bartels '48.