DeeDee Arrison Concert for the Animals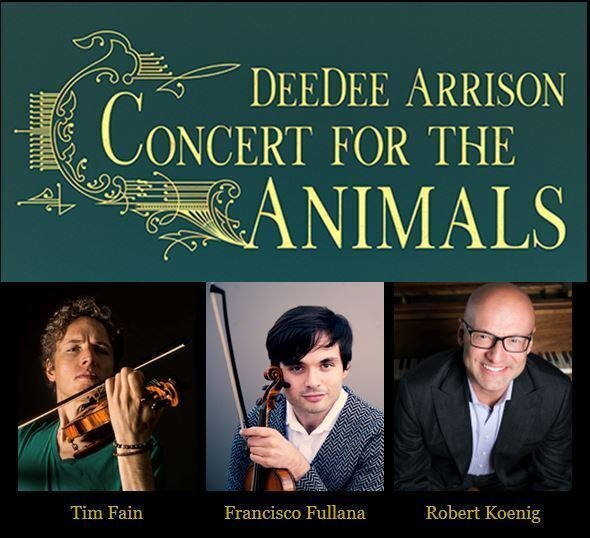 Saturday, October 1, 2022 - 4:00pm
The 13th DeeDee Arrison Concert for the Animals will held in person and online on October 1st, 2022, with world-renowned violinists Tim Fain and Francisco Fullana accompanied by pianist Robert Koenig. 
The annual concert, as well as the DeeDee Arrison Holistic & Integrative Wellness Seminar Series, was endowed in 2010 by Clement and Karen Arrison, in memory of their beloved ten-year-old Briard, to strengthen understanding of integrated veterinary medicine, which brings together the best of holistic and traditional medical care.
Well-socialized pets are invited to attend the concert in-person in the Yarnell Lecture Hall & Lecture Hall 5.