Your Precious Gift Will Help the Hospital Heal Pets
Thank you for choosing Cornell for your beloved companions.
     In doing so, you have shared a precious gift with us.
Become a partner in helping the hospital heal pets. Whether it's a gift inspired by the care your pet received at the Cornell University Hospital for Animals or a tribute to a loved one, you can make a difference in the lives of pets and their families today. A gift of any size can help in so many ways.
A gift to the Hospital will be put to use immediately where the need is greatest, allowing us to continue to offer life-saving care to our patients and invaluable training for our students.
The Patient Assistance Fund benefits members of our community and their pets by providing financial resources to owners who cannot otherwise afford the medical care their pet needs.
Scholarship funds provide invaluable support to the future veterinarians who are committed to providing exceptional, compassionate care to pets and their families.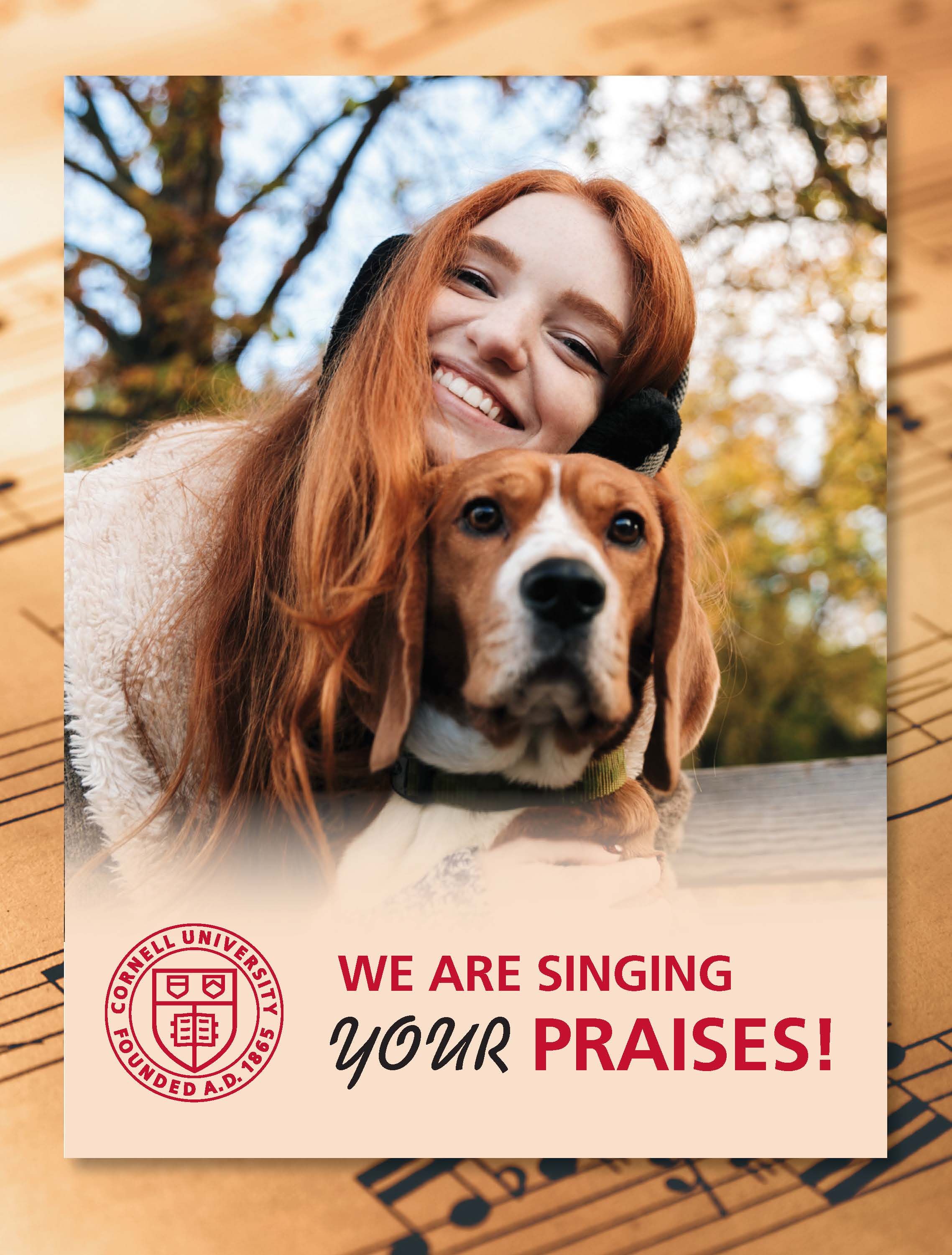 ---
True Companion Medallion

A True Companion medallion offers a unique way to pay tribute to a pet while supporting the important work of Cornell University Hospital for Animals. For a contribution of $500, a beautiful metal medallion of your choice will be etched with your short message. One medallion and a display stand will be sent to you, and a duplicate medallion will be added permanently to the True Companions Memorial in the Cornell University Companion Animal Hospital where animal lovers from all over the world visit each day.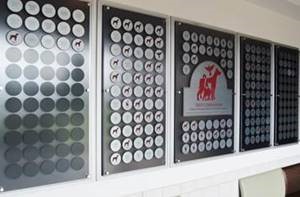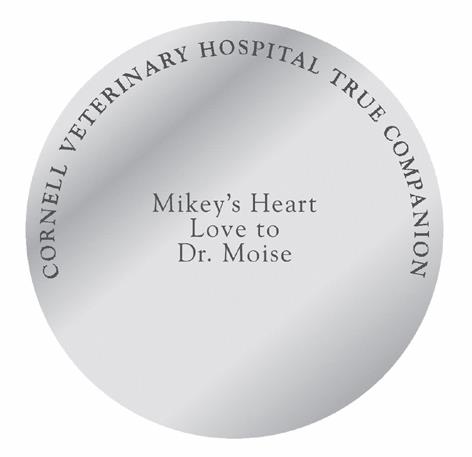 Please return this form (completed) along with
a check payable to Cornell University, to:

Cornell University 
College of Veterinary Medicine
Box 39
930 Campus Rd
Ithaca NY 14853
---
There are many ways you can support the College of Veterinary Medicine and a variety of giving opportunities we can discuss to meet your individual interests. For more information on supporting the College of Veterinary Medicine at Cornell or to charge your gift using Visa, MasterCard or American Express, call us at 607.253.3745. To make a gift of securities or other appreciated assets, please contact Cornell's Office of Trusts and Estates at 800.377.2177.
To explore planned giving options, such as naming the Hospital for Animals in your will, please contact Cornell's Office of Gift Planning at 800.481.1865 or gift_planning@cornell.edu.