Cornell Shelter Medicine Fellowship
Fellowship in Shelter Medicine
*No applications being accepted at this time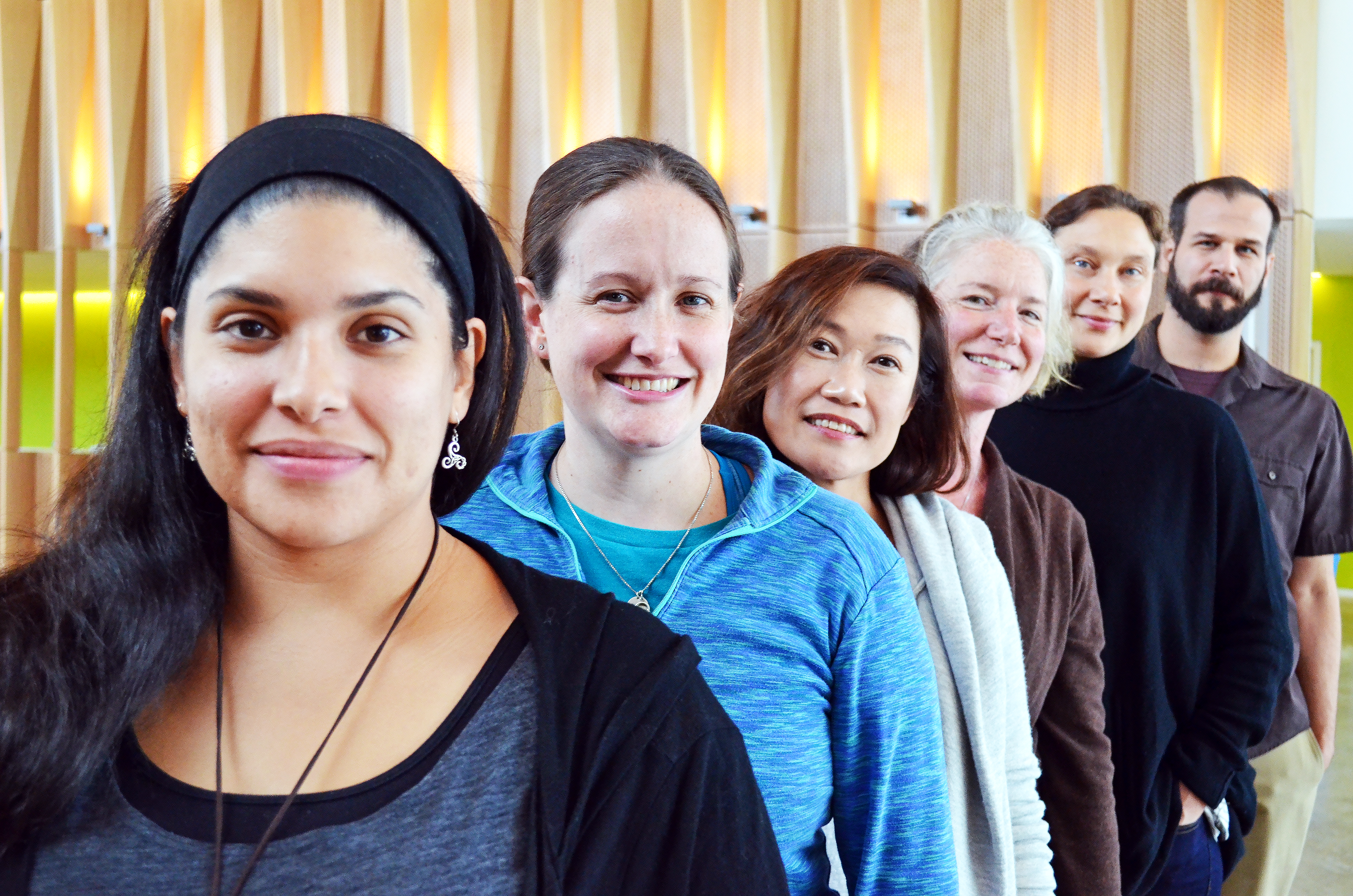 The Maddie's® Shelter Medicine Program at Cornell is excited to announce its inaugural regional Shelter Medicine Fellowship. This Fellowship year is made possible by a grant from Maddie's Fund®. 
Cornell Maddie's® Shelter Medicine Fellows will be a small mentored cohort of practicing shelter veterinarians participating in advanced shelter medicine training from late September through August.
Learning Objectives: 
Through participation in this program, the Cornell Maddie's® Shelter Medicine Fellow will:
Become well-versed in shelter medicine resources, including the ASV Guidelines for Standards of Care, shelter medicine textbooks, industry websites and shelter practice tools.
Learn aspects of performing targeted shelter consultations, including evaluating aspects of shelter housing, population planning, sanitation and disinfection, behavioral monitoring and enrichment, and shelter metrics.  
Interact closely with Cornell shelter medicine faculty, shelter medicine interns, and practicing shelter veterinarians to promote networking and collaboration 
Apply best practices and relevant research to solving a population level problem in their own shelter 
Use shelter-related software and other tools to utilize shelter metrics in their practice 
Create a case report and oral presentation on their work using relevant resources.  Remote Cornell Library access will be granted to participants during the fellowship year at no expense. 
Cost: No direct financial support for fellows is available. Fellows do not pay fees or tuition. Travel and materials for training will be reimbursed by receipt submission to Cornell University accounting services. Training and travel is made possible by a grant from Maddie's Fund®.
Fellowship requirements:
Attend a four-day fellowship training camp on the Cornell Campus. This experience is a requirement of the fellowship.
Attend an initial online meeting of 2-hour duration (computer with camera required) in the third week. Exact date and time to be decided.
Attend fellowship group calls/ online meetings twice monthly(1 hour/each)
Complete a project focusing on an aspect of shelter medicine practice with relevance to their home shelter, including creation of materials to share with other shelter medicine practitioners.  Sharing of shelter data and statistics with the Maddie's Shelter Medicine Program for internal use will be necessary for these projects.
Prepare for, participate in, and follow up (e.g. provision of written recommendations or verbal presentation) with at least one on-site consultation outside of their own shelter during the fellowship year.  This will be done in collaboration with the faculty and staff of the Maddie's Shelter Medicine Program at Cornell.
Attend remote national shelter medicine rounds (Monday nights, 6pm ET) and make one presentation to the national rounds group based on shelter-based practice or research project (1-1.5 hours weekly to bi-weekly)
Create a case report and oral presentation on their work using current, relevant resources.  
Complete a Fellowship evaluation at the end of the year.
How to apply 
*No applications being accepted at this time
Applicants must be licensed veterinarians working with an animal shelter within a 250-mile radius of Ithaca NY.  This is to enable ease of travel and communication, as well as provide for regional-specific insight and support for sheltering practices and challenges. Veterinarians should be currently working at least half-time (20hr/week) in shelter medicine practice.
Application must include:
A completed Shelter Medicine Fellowship application form
A current CV
A letter of support from the veterinarian's executive director or equivalent shelter management 
A short statement of intent (no more than 1 page) as to applicant's particular shelter practice interests, challenges, and goals for the fellowship year
Two project proposal topics with a brief explanation of objectives (less than 500 words each).  These may involve a small research project or practical application of best practices, and should focus on an aspect of interest relevant to the applicant's shelter of practice. 
After completing the application form, email your CV, letter of support, statement of intent, and project proposal to Sarah Nickerson at sn298@cornell.edu .  Once all materials are verified, you will receive notice that your application is complete.
Selection and review: A committee will select candidates. Applicants selected for the Fellowship will be notified by email.