James C. Brooks, PhD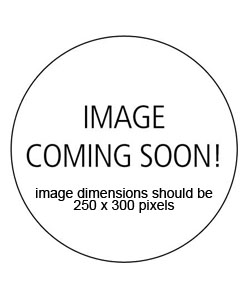 Department of Population Medicine and Diagnostic Sciences
Research Associate
---
---
Department of Population Medicine and Diagnostic Sciences
Cornell University College of Veterinary Medicine
Ithaca, NY 14853

Email: jcb78@cornell.edu
Education
Ph.D. - Immunology, Cornell University, 2012
B.S. - Biotchnology, Rochester Institute of Technology, 2005
Biography/Professional Experience
Research Associate, Comparative Coagulation Lab, Animal Health Diagnostic Center, Cornell University, April 2020-present
Post-Doctoral Student, Cornell University, April 2018-April 2020
Scientist, Glycobia, Ithaca, NY, June 2012-April 2018
Graduate Research Associate, Cornell University, August 2005-May 2012
Research Technician, University of Rochester, 2004-August 2005
Publications
Leifer CA, Brooks JC, Hoelzer K, Lopez J, Kennedy MN, Mazzoni A, Segal DM. "Cytoplasmic targeting motifs control localization of toll-like receptor 9", The Journal of Biological Chemistry. 281(46):35585-92, 2006.
Wei C, Anolik J, Cappione A, Zheng B, Pugh-Bernard A, Brooks J, Lee EH, Milner EC, Sanz I. "A new population of cells lacking expression of CD27 represents a notable component of the B cell memory compartment in systemic lupus erythematosus", Journal of Immunology. 178(10):6624-33, 2007.
Chockalingam A, Brooks JC, Cameron JL, Blum LK, Leifer CA."TLR9 traffics through the Golgi complex to localize to endolysosomes and respond to CpG DNA", Immunology and Cell Biology. 87(3):209-17, 2008.
Chockalingam A, Cameron JL, Brooks JC, Leifer CA. "Negative regulation of signalling by a soluble form of toll-like receptor 9", European Journal of Immunology. 10.1002/eji.201041034, 2011.
Leifer CA and Brooks JC. "Regulation of Nucleic Acid Sensing Toll-like Receptors in Systemic Lupus Erythematosus", Systemic Lupus Erythematosus. Edited by Hani Almoallim. Intech ISBN 978-953-307-868-7, 2012.
Brooks JC, Sun W, Chiosis, G, Leifer, CA. "Heat Shock Protein gp96 regulates Toll-Like Receptor 9 proteolytic processing and conformational stability", Biochemical and Biophysical Research Communications. 421(4):780-4, 2012.
Hardik J. Patel, Pallav D. Patel, Stefan O. Ochiana, Pengrong Yan, Weilin Sun, Maulik R. Patel, Smit K. Shah, Elisa Tramentozzi, James Brooks, Alexander Bolaender, Liza Shrestha, Ralph Stephani, Paola Finotti, Cynthia Leifer, Zihai Li, Daniel T. Gewirth, Tony Taldone, and Gabriela Chiosis. "Structure−Activity Relationship in a Purine-Scaffold Compound Series with Selectivity for the Endoplasmic Reticulum Hsp90 Paralog Grp94", Journal of Medicinal Chemistry. 10.1021/acs.jmedchem.5b00197, 2015.  
Sinha SS, Cameron J, Brooks JC, Leifer CA. "Complex Negative Regulation of TLR9 by Multiple Proteolytic Cleavage Events", Journal of Immunology. 197(4):1343-52, 2016.