Patrick Mitchell, ScD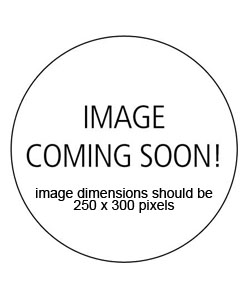 Department of Population Medicine and Diagnostic Sciences
Research Associate
---
---
Department of Population Medicine and Diagnostic Sciences
Cornell University College of Veterinary Medicine
Ithaca, NY 14853

Email: pkm57@cornell.edu
Education
2016, Sc.D., Epidemiology, Harvard T.H. Chan School of Public Health
2013, S.M., Epidemiology, Harvard T.H. Chan School of Public Health
2011, B.A., History of Science, History of Medicine, Yale University
Biography/Professional Experience
Content
2018 - present, Bioinformatics Analysist, Animal Health Diagnostic Center, Cornell University
2016 - 2018, Epidemic Intelligence Service Officer (Assigned to Pennsylvania Dept. of Health), Centers for Disease Control and Prevention
2012, Immunization Program Intern, Massachusetts Department of Public Health
Publications
Stout AE, Hofmar-Glennon HG, André NM, Goodman LB, Anderson RR, Mitchell PK, Thompson BS, Lejeune M, Whittaker GR, Goodrich EL. "Infectious disease surveillance of apparently healthy horses at a multi-day show using a novel nanoscale real-time PCR panel." Journal of Veterinary Diagnostic Investigation (2020).
McAloose, D, M Laverack, L Wang, ML Killian, LC Caserta, F Yuan, PK Mitchell et al. et al. "From people to Panthera: Natural SARS-CoV-2 infection in tigers and lions at the Bronx Zoo." mBio 11, no. 5 (2020).
Wang, L, PK Mitchell*, PP Calle, SL Bartlett, D McAloose, ML Killian*, F Yuan, Y Fang, LB Goodman, R Fredrickson, F Elvinger, K Terio, K Franzen, T Stuber, DG Diel, MK Torchetti. "Complete genome sequence of SARS-CoV-2 in a tiger from a U.S. zoological collection." Microbiology Resource Announcements, 9, no. 22 (2020).
Yuan, Q, SG Llanos-Soto, JL Gangloff-Kaufmann, JM Lampman, MJ Frye, MC Benedict, RL Tallmadge, PK Mitchell, RR Anderson, BD Chilson, BJ Stanhope, AR Jarvis, M Lejeune, RW Renshaw, M Laverack, EM Lamb, LB Goodman. "Active surveillance of pathogens from ticks collected in New York State suburban parks and schoolyards." Zoonoses and Public Health 67, no. 6 (2020).
Cummings, KJ, PK Mitchell, LD Rodriguez-Rivera, LB Goodman. "Sequence analysis of Salmonella enterica isolates obtained from shelter dogs throughout Texas." Veterinary Medicine and Science, (2020).
Mitchell, PK, BD Chilson*, IEH Voorhees, D Rothenheber, RR Anderson, TH Chan, BR Wasik, EJ Dubovi, CR Parrish, LB Goodman. "Method comparison of targeted influenza A virus typing and whole genome sequencing from respiratory specimens of companion animals." Journal of Veterinary Diagnostic Investigation, in press.
Tallmadge, RL, R Anderson, PK Mitchell, ZC Forbes, B Werner, G Gioia, P Moroni, A Glaser, AJ Thachil, and LB Goodman. "Characterization of a novel Mycoplasma cynos real-time PCR assay." Journal of Veterinary Diagnostic Investigation (2019): 1040638719890858.
Tallmadge, RL, PK Mitchell*, R Anderson, R Franklin-Guild, and LB Goodman. "Whole-Genome Sequence of the Mycoplasma mucosicanis Type Strain." Microbiology Resource Announcements 8, no. 41 (2019): e00799-19.
Ceric, O, GH Tyson, LB Goodman, PK Mitchell, Y Zhang, M Prarat, J Cui et al. "Enhancing the one health initiative by using whole genome sequencing to monitor antimicrobial resistance of animal pathogens: Vet-LIRN collaborative project with veterinary diagnostic laboratories in United States and Canada." BMC Veterinary Research 15, no. 1 (2019): 130.
Mitchell, PK, T Azarian, NJ Croucher, A Callendrello, CM Thompson, SI Pelton, M Lipsitch, W Hanage. "Population Genomics of pneumococcal carriage in Massachusetts children following PCV-13 introduction." Microbial Genomics 5, no. 2 (2019).
Brooks, RB, PK Mitchell*, JR Miller, AM Vasquez, J Havlicek, H Lee, M Quinn et al. "Multistate Outbreak of Burkholderia cepacia Complex Bloodstream Infections after Exposure to Contaminated Saline Flush Syringes: United States, 2016–2017." Clinical Infectious Diseases 69, no. 3 (2019): 445-449.
Mitchell, PK, L Mier-y-Teran-Romero, BJ Biggerstaff, MJ Delorey, M Aubry, V Cao-Lormeau, MJ Lozier, S Cauchemez, and MA Johansson. "Reassessing serosurvey-based estimates of the symptomatic proportion of Zika virus infections." American Journal of Epidemiology 188, no. 1 (2019): 206-213.
Azarian, T, PK Mitchell, M Georgieva, CM Thompson, A Ghouila, AJ Pollard, A von Gottberg et al. "Global emergence and population dynamics of divergent serotype 3 CC180 pneumococci." PLoS Pathogens 14, no. 11 (2018): e1007438.
Mitchell, PK, C Campbell, M Montgomery, J Paoline, L Posivak-Khouly, K Garafalo, M Elrod, L Liu, and A Weltman. "Travel-associated Melioidosis Case and Resulting Laboratory Exposures — Multiple States, 2016." Morbidity and Mortality Weekly Report 66, no. 37 (2017): 1001-1002.
Andam, CP, PK Mitchell, A Callendrello, Q Chang, J Corander, C Chaguza, L McGee, BW Beall, and WP Hanage. "Genomic epidemiology of penicillin-nonsusceptible pneumococci with nonvaccine serotypes causing invasive disease in the United States." Journal of Clinical Microbiology 55, no. 4 (2017): 1104-1115.
Mitchell, PK, M Lipsitch, and WP Hanage. "Carriage burden, multiple colonization and antibiotic pressure promote emergence of resistant vaccine escape pneumococci." Philosophical Transactions of the Royal Society of London B: Biological Sciences 370, no. 1670 (2015): 20140342.
Croucher, NJ, JA Finkelstein, SI Pelton, PK Mitchell, GM Lee, J Parkhill, SD Bentley, WP Hanage, and M Lipsitch. "Population genomics of post-vaccine changes in pneumococcal epidemiology." Nature Genetics 45, no. 6 (2013): 656-663.
Salmaso, N, J Silbereis, M Komitova, PK Mitchell, K Chapman, LR. Ment, ML Schwartz, and FM Vaccarino. "Environmental enrichment increases the GFAP+ stem cell pool and reverses hypoxia-induced cognitive deficits in juvenile mice." The Journal of Neuroscience 32, no. 26 (2012): 8930-8939.
*Indicates equal contribution with first listed author