Become a member
Empowered by inquiry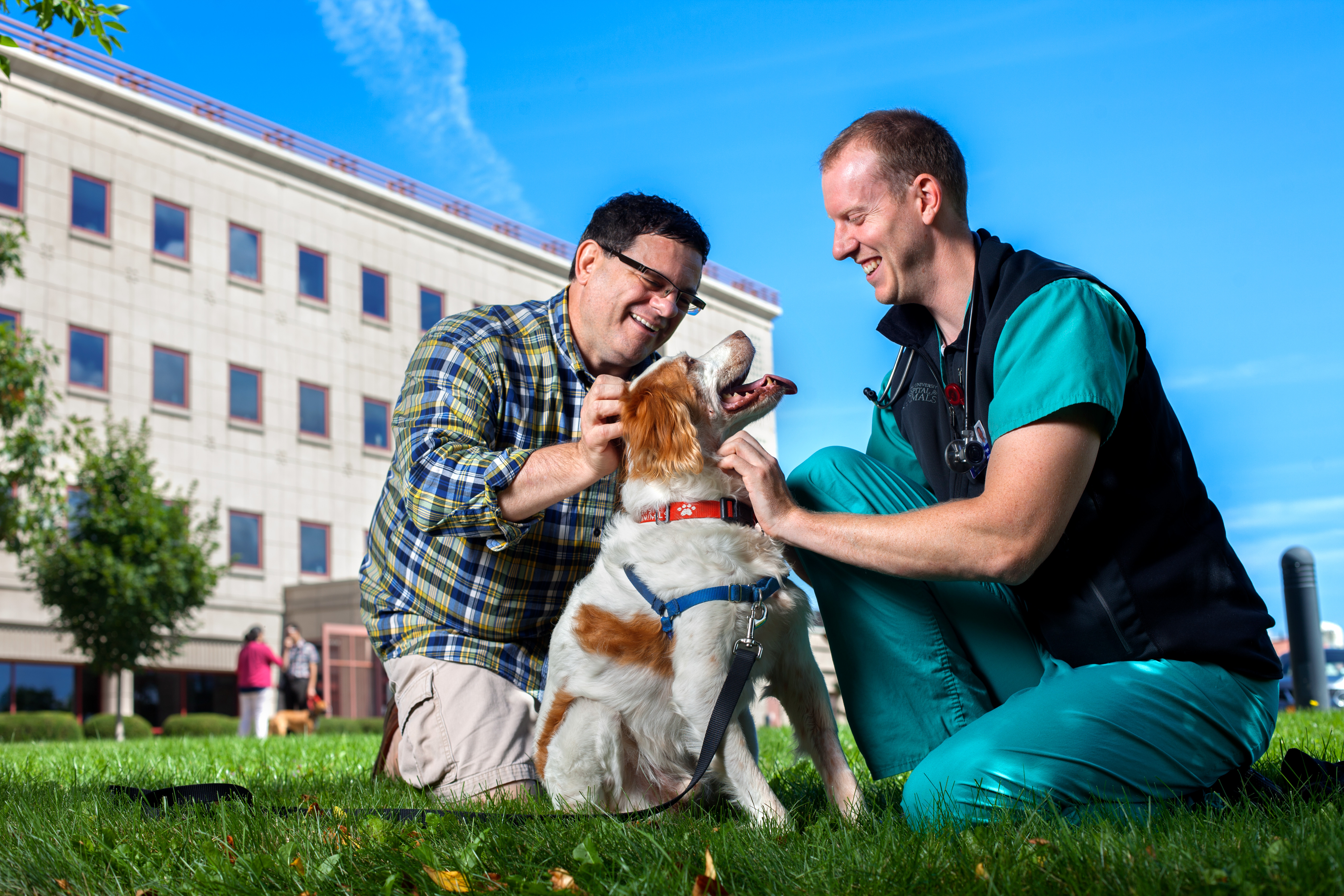 Whether you're bringing a dog home for the first time or you're a seasoned dog owner, we know how much you care about keeping them happy and healthy. And our trusted team wants to give you as many opportunities as we can to enhance your time together.
The Riney Canine Health Center unites more than 50 experts from across the College of Veterinary Medicine — taking scientific breakthroughs and turning them into tangible takeaways for veterinary professionals and dog owners alike. 
Our research tackles canine health from all angles. From genetic underpinnings to targeted treatments, we're investigating better ways to detect and prevent different diseases. We also know that physical, mental and emotional wellbeing go hand-in-hand for dogs, just as in humans, and that's why we also have experts leading the way in behavioral medicine, nutrition, aging and so much more!
We want to leave you better informed so that you can make stronger decisions about ways to give your dog a longer, healthier, happier life. When you become a member of the Riney Canine Health Center, you are supporting the work that will improve dogs' lives around the world — in dog years, not decades.
Sign up today to become a Friend of Fido and start receiving additional benefits:
Be among the first to learn about the latest research breakthroughs. 
Get up-to-date health information from leading veterinary experts sent right to your inbox.
Receive monthly health tips from our veterinary experts.
Gain exclusive member access to special events.
Enjoy a 1-year subscription to Cornell DogWatch, a newsletter packed with authoritative guidance on subjects all dog owners need to know.
Benefit from preliminary announcements about clinical trials and citizen science programs at the College of Veterinary Medicine.
Receive a $50 discount off the Embark Breed + Health DNA Test or the Purebred Breed + Health DNA test.