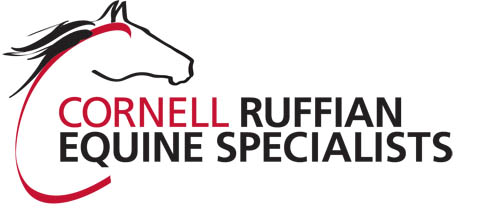 Welcome to CRES
Cornell Ruffian Equine Specialists is the only full-service equine hospital on Long Island, NY. As a branch of Cornell University, we have a reputation of providing the highest level of specialty care. Our clientele is diverse, encompassing Olympic athletes, world class race horses, national level performance horses and everyday companions.
Our mission is to serve the horse by providing state-of-the-art care through a team-oriented approach that delivers advanced diagnostics, innovative treatment options, and compassionate care. We are here to work with your primary care veterinarian to optimize your horses' health and performance, no matter what discipline or vocation of choice. Our expertise in medicine, surgery, sports medicine, and emergency care is world-renowned and available to you 24 hours a day, 7 days a week. 
Our team consists of leaders in their respective fields who are supported by a dedicated and highly skilled team of licensed veterinary technicians, barn crew and friendly reception staff. All horses are seen by a veterinary specialist who has the skill and training to meet your horses' specific health care needs. We are committed to resolving your horses' health or performance concerns and pledge to effectively communicate with professionalism and empathy.  
For the very best in care, please do not hesitate to contact us. We value your feedback, suggestions and comments. 
Directions & Parking
Contact Us
Emergencies