Educational Innovation and Career Readiness
Our college is regarded as a global leader in education, with well-established programs for veterinarians and biomedical scientists.
By following the guidelines established in our 2018-2022 Strategic Plan, we have built upon this rich legacy of excellence by launching a master's in public health, which strengthens and extends the impact of our college. We continue to embrace active, adaptive learning and support faculty for exceptional teaching to prepare our students for career success.
employment upon graduation for the veterinary Class of 2020
raised for scholarship gifts
of all veterinary students were awarded scholarship funds 
---
---
Veterinary Program at a Glance
Class of 2024 Stats

| | NYS | Non-Resident | Total |
| --- | --- | --- | --- |
| In Class | 49% | 51% | 119 students |
| Selectivity* | 26% | 15% | 17% |
| Yield^ | 80% | 46% | 57% |
| % Women | 76% | 84% | 80% |
| % URM• | 9% | 11% | 13% |
* Admits/Applicants; ^ Accepts/Admits; • Underrepresented minority
  Veterinary Student Career Plans at Graduation 2016-2020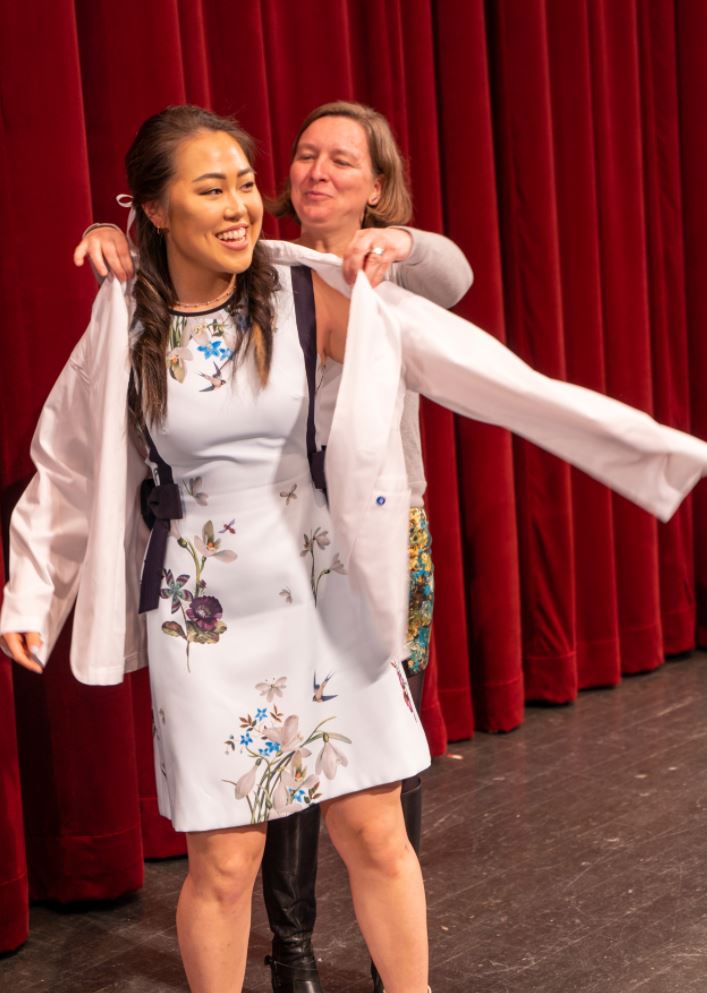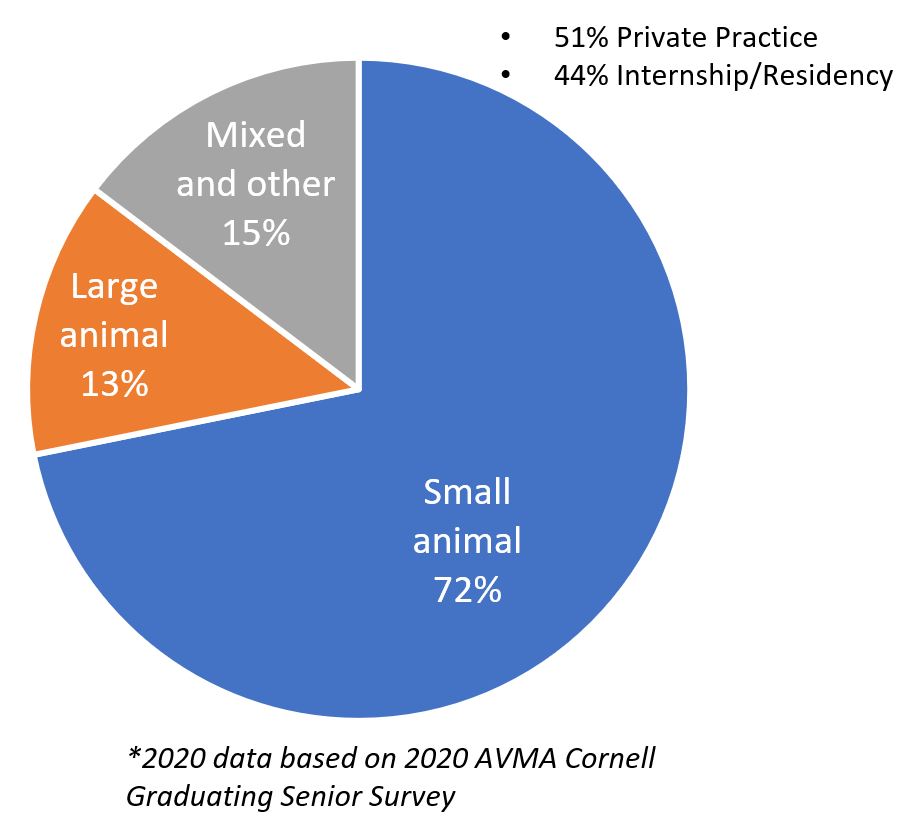 Career Plans at Graduation Data Table
Career Plans at Graduation image presented as data table. 2020 data based on 2020 AVMA Cornell Graduating Senior Survey

51% Private Practice
44% Internship/Residency

| Animal Type | Percentage |
| --- | --- |
| Small Animal | 72% |
| Large Animal | 13% |
| Other | 15% |
Masters Programs
*Defined as underserved, underrepresented and vulnerable populations based on geography, race, ethnicity and economic status, including rural New York state residents, veterans, single parents, persons who self-identify as having disabilities and persons who self-identify as LGBTQ
Biomedical and Biological Sciences (BBS) Ph.D. Program
Graduate Fellowship and Award Recipients
Leanne Donahue - NSF GRFP Honorable mention 2020
Simon Frueh  - Morris Animal Foundation 2020
Marlena Holter - NIH F30 2020
Megan Keller - NSF GRFP 2020
Amanda Loehr - NIH F30 2020
James Mullmann - NIH F30 2020
Victoria Ortega - Ford Foundation 2020 Dissertation Fellowship
Andrea Robinson - NSF GRFP 2020
Robert Swanda - American Heart Association Predoctoral Fellowship 2020
---
---
Teaching Awards 
Julia Felippe, Ph.D. '02, named Provost Fellow for Public Engagement
Dr. Daniel Fletcher 2020 Zoetis Distinguished Teaching Award
Dr. David Lin 2020 SUNY Chancellor Faculty Service Award
Gen Meredith, Ph.D. '20, 2020 SUNY Chancellor Award
Meredith Miller '03, D.V.M. '07, DCS Innovative Teaching Award
---
---
Continuing Education and Classroom Innovation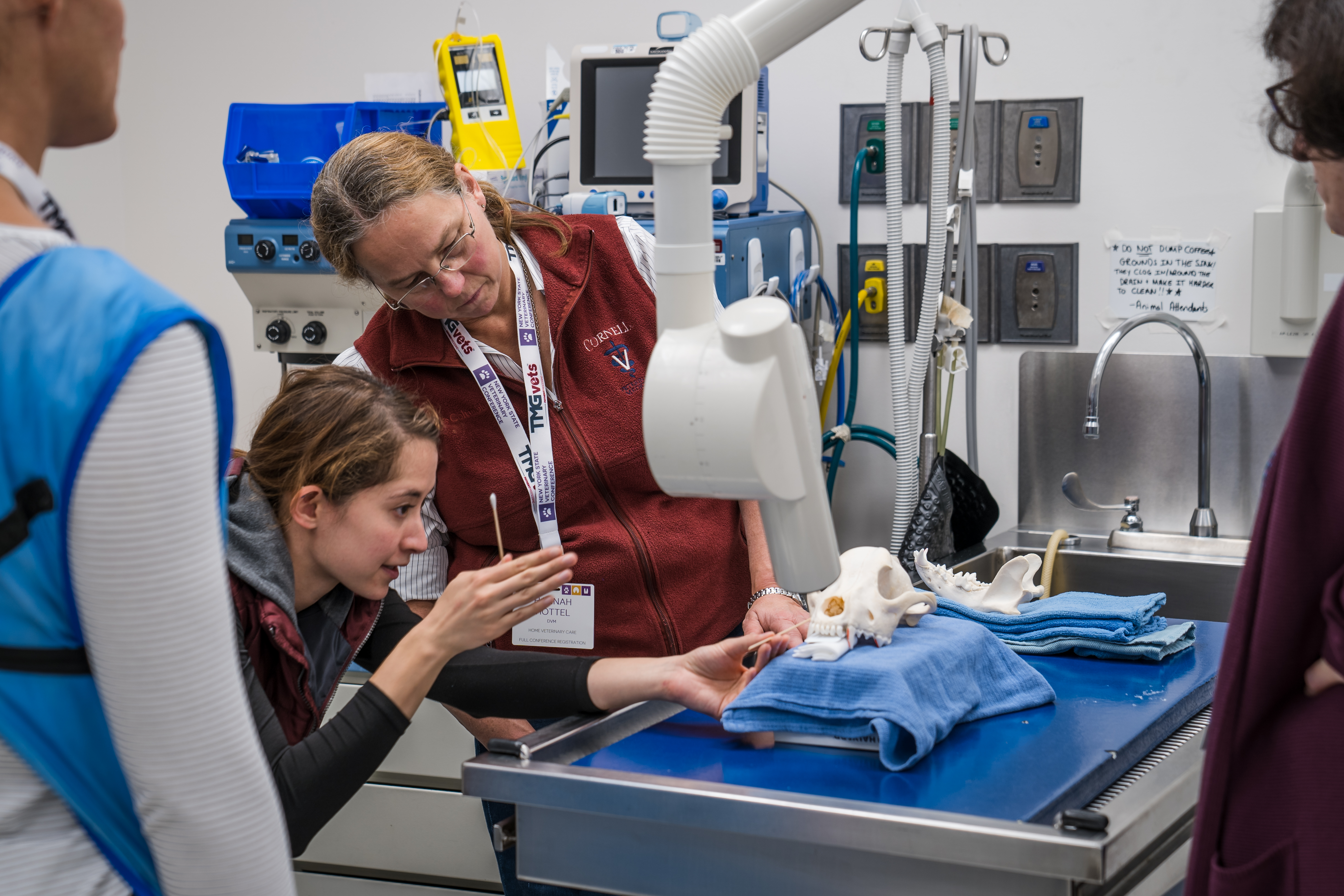 3 continuing education events
3 professional development events 
155 content hours offered
1,395 attendees
9 Educational Technology Innovation Grants in progress
20 faculty collaborators 
3 online courses used by both D.V.M. and continuing education participants
New York State Veterinary Conference 2020 data: 
3 days, up to 7 tracks per day
750 attendees
62 speakers
113 sessions
125 CE credits offered
---