Joseph Mankowski '83, DVM '87: a ride-along into research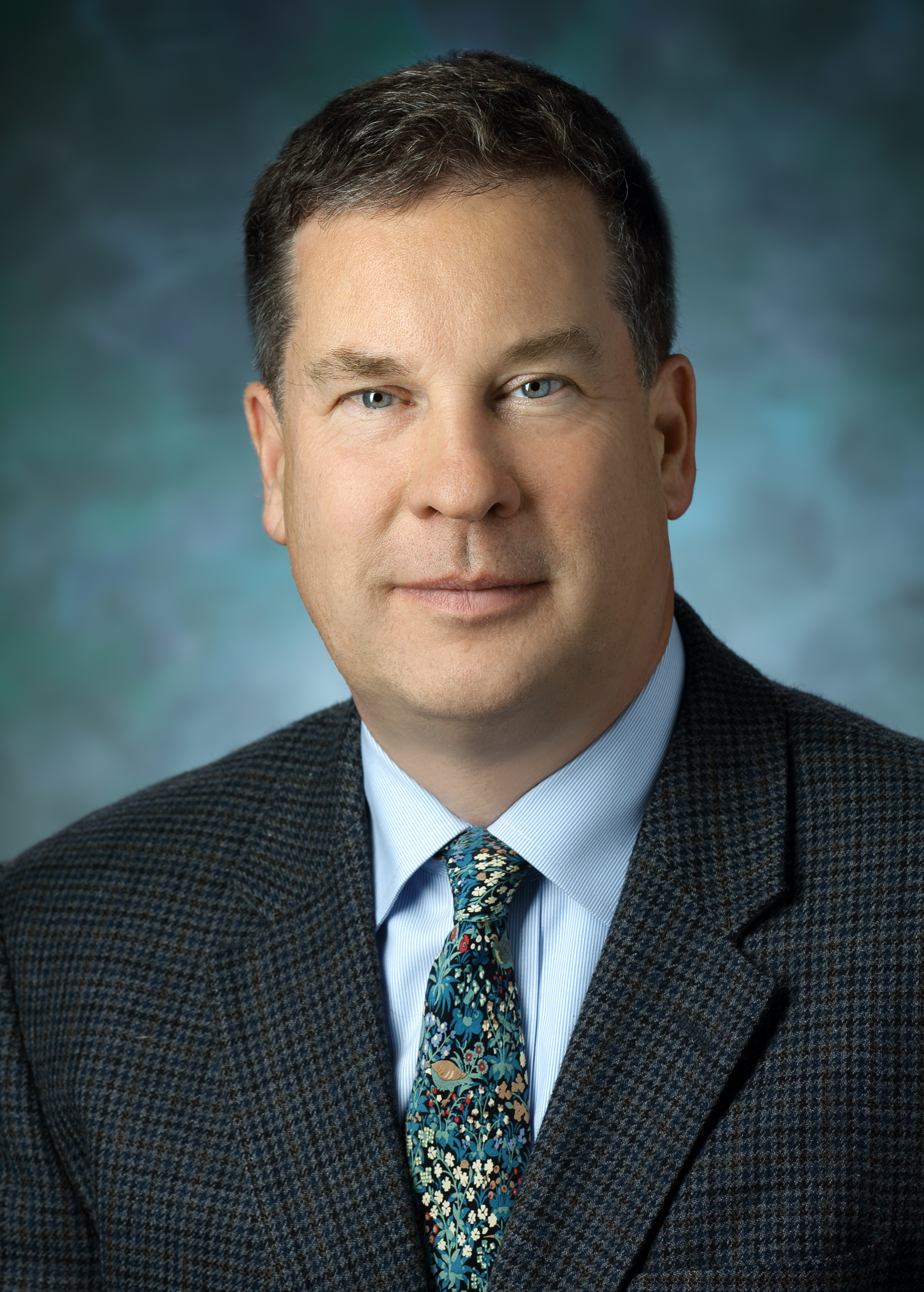 Dr. Joseph Mankowski's career has not gone as planned—and that's a good thing. "From a very early age, I wanted to be an equine veterinarian," says the Class of 1987 grad. But destiny had other plans, putting Mankowski at the head of the Johns Hopkins Medicine Department of Molecular and Comparative Pathobiology, a program with a long and interwoven history with Cornell University's College of Veterinary Medicine. "Cornell veterinarians have had a great influence on Johns Hopkins Medicine," says Mankowski, "and we're looking forward to continuing that relationship."
The Cornell Connection
The relationship began in 1962 with Dr. Edward C. Melby Jr. '54 who came from a mixed animal practice in Vermont to Johns Hopkins University School of Medicine to found a comparative medicine program. Other Cornell DVM alumni followed this track, including former directors of the JHM division of comparative medicine, Dr. Jim Brayton '58, Dr. John D. Strandberg '64, and Dr. Franklin M. Loew '65.  Both Melby and Loew later served as deans of Cornell's Veterinary College. Veterinary pathologists at JHU have included Dr. Bob Squire '58 and Dr. Richard Montali, '64. Currently at JHU, Dr. Cory Brayton '85 directs the mouse pathology phenotyping core while Dr. Bob Adams '73, a laboratory animal veterinarian, is the Associate Provost of Research Animal Resources for Johns Hopkins. In exchange, three DVM trainees from the JHU program now sit on the College faculty at Cornell: Drs. Mary Martin, Teresa Southard, and Katie Kelly.  "We've had a great pipeline between Cornell and JHU," says Mankowski.
Equine Enthusiast
Before following the path of comparative medicine, Mankowski was dead-set on being a horse doctor. As a teen raised on an Arabian horse farm, he rode with a veterinarian mentor, Dr. Bill Santoro, who took Mankowski around to horse farms and racetracks in Maryland. Mankowski attended Cornell as an undergraduate, where he worked in the lab of the venerable Dr. Bud Tennant, who first encouraged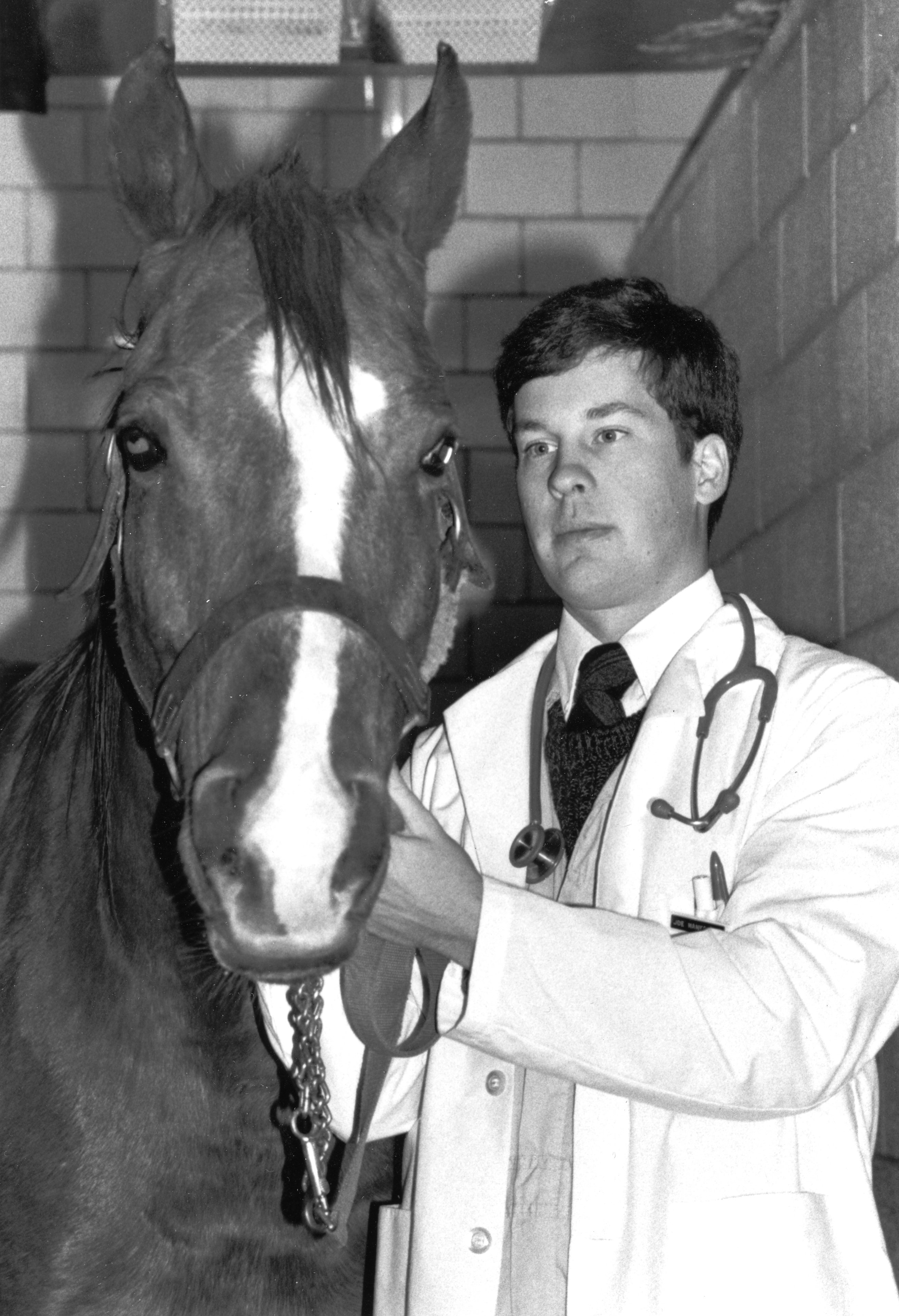 Mankowski to study viral infectious diseases, working on woodchuck hepatitis virus as a model for hepatitis B. As a veterinary student at Cornell, Mankowski focused on his passion for all things equine: he worked at the Cornell Equine Research Park in exchange for on-site housing, spent a summer doing equine embryo transfer in England, and found his favorite subject was theriogenology despite the early morning mare palpations on Snyder Hill. After graduating, he completed an internship in large animal medicine and surgery at University of Pennsylvania's New Bolton Center, and then went on to live out his original dream as an equine veterinarian in the greater D.C. area. "It was a great practice," says Mankowski. "We ran the roads making farm calls but also had a very busy inpatient equine clinic, managing challenging medicine cases and performing surgery."
Planting a Seed
After three years of the private practice life, Mankowski was thinking of doubling down—hiring more veterinarians and moving more into a management position. Then he got calls from Drs. Corinne Sweeney and Jim Orsini '77, faculty at the University of Pennsylvania, who encouraged him to apply for a residency. "They planted the seed that led me to consider academic career options beyond practice," says Mankowski.  While he didn't opt for the residency, he did decide to plunge into research by pursuing both a PhD in human genetics and molecular biology and a residency in comparative pathology at Johns Hopkins. "I really wanted to know more about the infectious disease cases we couldn't quite solve," he says. "It challenged me to pursue intensive research training."
Research with Real Impact
Since diving into the world of biomedical research, Mankowski has focused on HIV, investigating the impact of HIV on the nervous system. His NIH-funded research team has identified biomarkers that predict the onset of nervous system damage and uncovered key events in the pathogenesis of HIV by studying its primate equivalent, SIV (Simian Immunodeficiency Virus). His interest stems from both an intellectual and a personal place. "When I first began this research, HIV was sweeping our community. It devastated many people in Ithaca including our vet school community," he says. "It resonated with me on a personal level."
Meaningful Mentorship
Mankowski now encourages the next generation of veterinary students to follow in his footsteps as director of the JHM's Comparative Medicine training program. In addition to training in biomedical research, students train in diagnostic comparative pathology in a wide range of laboratory, domestic, and exotic animals. They perform necropsies, examine tissues under the microscope, participate in pathology rounds, and receive one-on-one mentorship from pathology faculty. Pathology trainees also serve as prosectors on the JHU human autopsy service, providing the most comparative pathology training possible. The JHU program also trains veterinarians in laboratory animal medicine to complement their research training. The JHU DVM research training program runs on NIH training grant funding, and has done successfully for over 40 years.
"We teach veterinarians that they are full-fledged members of the biomedical research community," says Mankowski. "Many veterinary students think that their training only makes them great clinicians—what they often don't understand is that DVM training provides an excellent foundation to become outstanding biomedical researchers as well."