Building Business Sense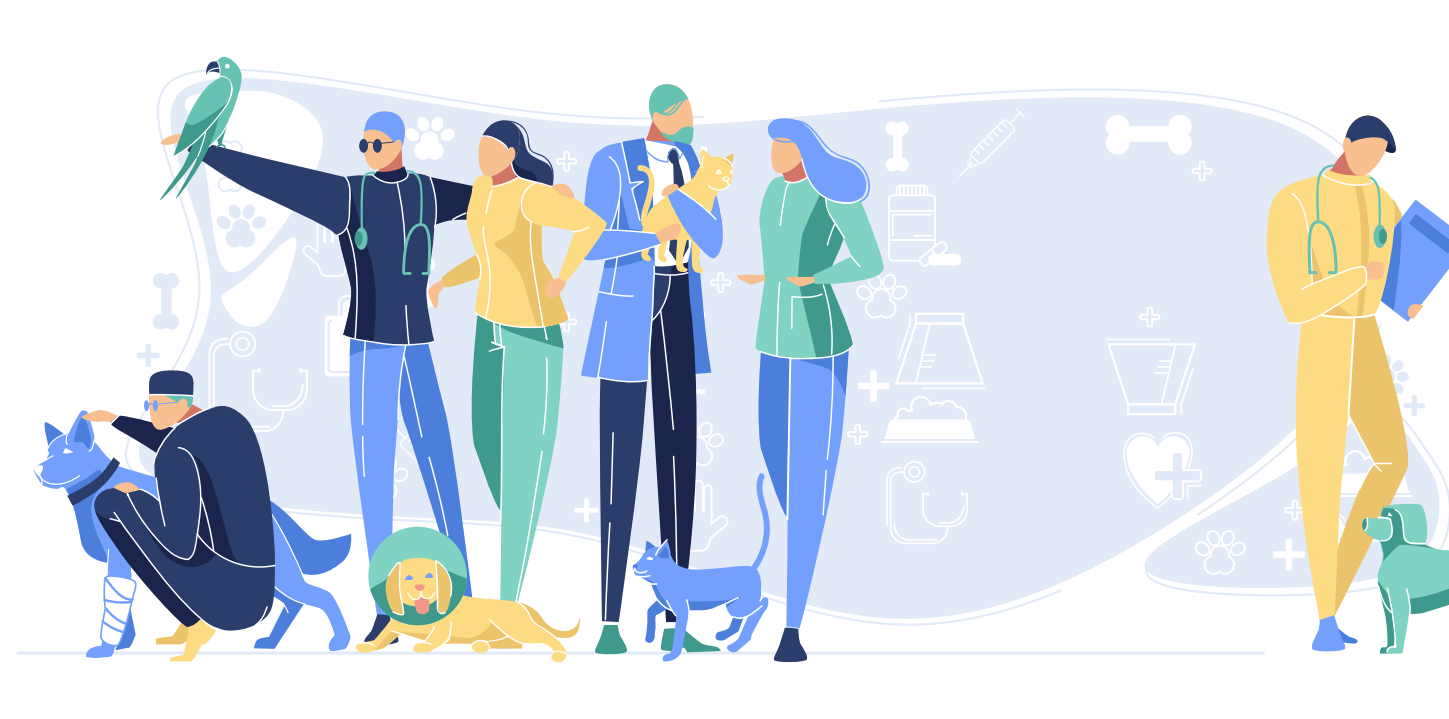 The Center for Veterinary Business and Entrepreneurship Makes Strides with Corporate Partners
By Melanie Greaver Cordova and Lauren Cahoon Roberts
After launching the Center for Veterinary Business and Entrepreneurship (CVBE) earlier this year, the Cornell University College of Veterinary Medicine (CVM) has been working hard to establish its four foundational programmatic pillars — education, economic research, entrepreneurship and intrapreneurship — through faculty hires, development of new education initiatives and strategic corporate partnerships.
Among the first corporate partners to support the CVBE are Encore Vet Group and Banfield Pet Hospital. Fellow companies have added to this momentum: Boehringer Ingelheim and IDEXX have signed on as corporate contributors; Zoetis and Vitus Vet have signed on as sponsors; and Nestle Purina is providing sponsorship for the Animal Health Hackathon.
"It's important for the Center for Veterinary Business and Entrepreneurship to develop strong partnerships across the veterinary ecosystem," says Jodi Korich, D.V.M. '97, associate dean for education. "We are establishing mutually beneficial collaborations that will expand business training opportunities for students and veterinarians, facilitate high-impact veterinary economics research and open new pathways for the commercialization of biomedical research."
---
Strengthening Empathy
The CVBE is a natural fit for Encore Vet Group, a company founded by Cornell alumnus Ted Sprinkle '66, D.V.M. '69. The firm specializes in purchasing successful community legacy veterinary practices and providing business support, training and management services to veterinary practices. "Our client is the veterinary practice owner and the team on-site," says Sprinkle. "Today, it's very hard to manage your business while also practicing veterinary medicine. I started Encore Vet to offer collaborative business support as well as leadership and communication training. We want to keep the power of the practice in the hands of the people who work there on a daily basis."
Encore Vet provides training that can help veterinarians at every stage of their career. Leadership training is key for newer practice owners, who may need help learning how to manage and motivate their teams, while empathy training has been valuable for veterinarians who have been in the field long enough to treat many interactions as rote or impersonal.
"We train veterinarians how to communicate, how to listen," says Sprinkle. "We emphasize those empathy skills and help them better connect with the pet-owning public. We teach them how to be more patient and listen better."
Sprinkle has been an active member of the CVM alumni community and was on board with the CVBE from its very beginnings. He and his team have collaborated and brainstormed with CVM colleagues, including Lorin D. Warnick, D.V.M., Ph.D. '94, the Austin O. Hooey Dean of Veterinary Medicine, who had championed the idea of bringing business education to the college even during his interviews for the position of college dean. "Lorin gets it, he really gets it," says Sprinkle. "It's because of him the hackathon came into play."
Sprinkle also conferred regularly with Korich and Alison Smith, major gifts officer, on ways to ensure the new center's success.
Sprinkle has served as a mentor and ambassador at each of the college's Animal Health Hackathons. Recently, Encore Vet Group's training team met with Korich and Smith to further explore ways to deepen the partnership.
"There are many opportunities for Encore's experts to share their insights and experience with our veterinary students," says Korich. "Likewise, as a CVBE sponsor, Encore will have access to a tremendous network of experts across the College of Veterinary Medicine and the SC Johnson College of Business to bolster their work."
Encore Vet Group and the CVBE are working on plans to introduce training programs on communication, leadership and reporting to the veterinary students. They chose those subjects because Sprinkle was working with recent graduates of veterinary programs and saw how praiseworthy their medical skills were, but that there was a need to incorporate best business practices, too.
Their training programs are workshop-style with roleplaying activities and involve veterinarians at various points in their careers. The many voices bring up fruitful discussions for all, no matter how seasoned the clinician.
Says Sprinkle, "It's about top-class medicine surrounded by strong business discipline."
---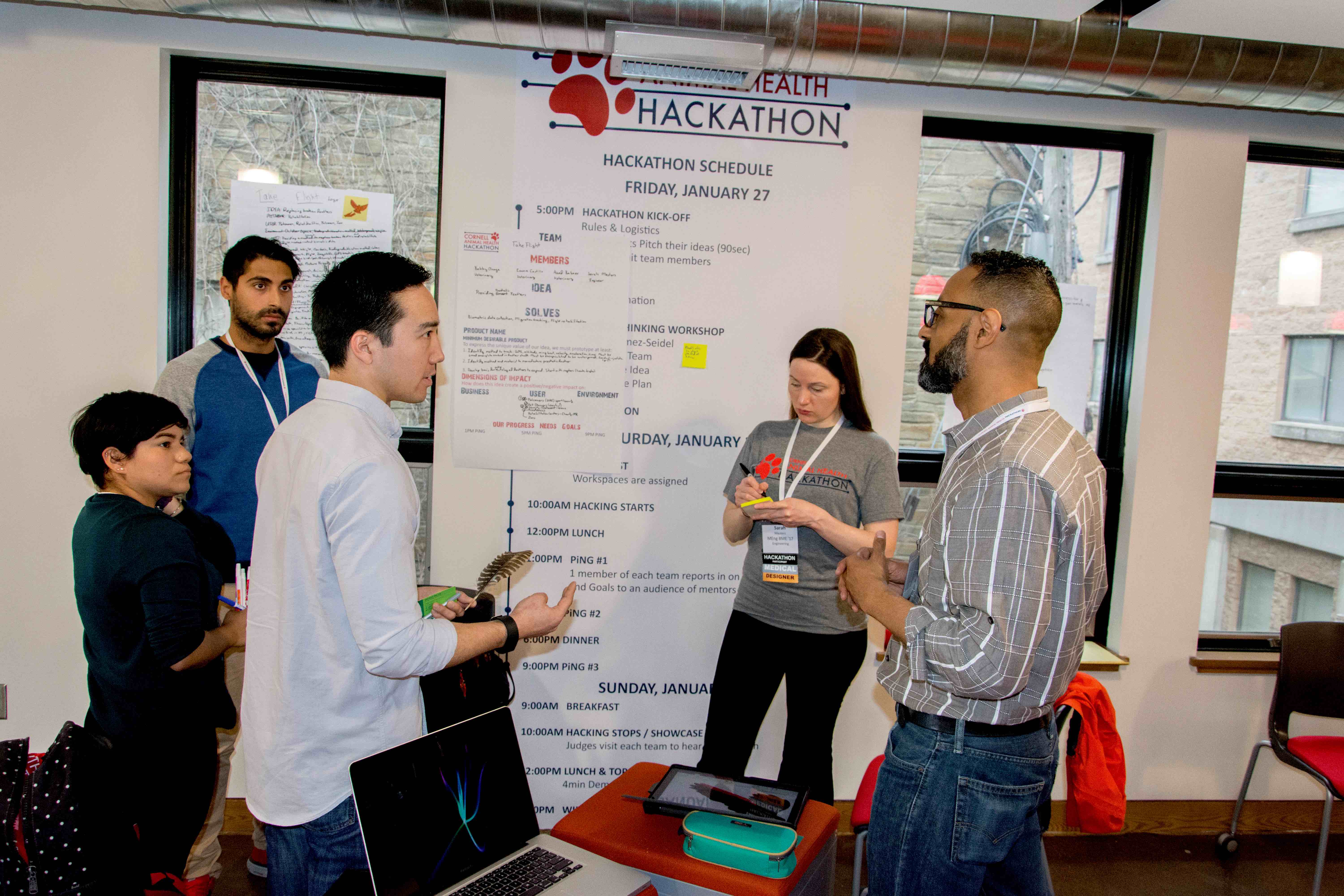 Marrying Learning and Business Expertise
Banfield Pet Hospital will be giving to the CVBE as part of its ongoing support for the college. In the spring of 2018, the practice partnered with the college when it designed and opened the new Small Animal Community Practice — an independent hospital that equips students with practical experience working in and running a primary care practice during their veterinary training.
"Whether working with us during externships or to practice post-graduation, building relationships with veterinary students is an incredibly rewarding part of our work," says Dr. Ashley Harris, director of veterinary quality at Banfield Pet Hospital. "As a practice full of pet lovers committed to advancing the profession we all love, Banfield is dedicated to investing not only in our associates but also future veterinary professionals to enable even better care for our pets."
Recently, Banfield joined the CVBE as a founding sponsor and collaborator, helping to shape the design of new educational programs that will train the veterinary workforce of the future. "We are honored to contribute to a partnership that provides an ideal platform to marry our expertise and enhance the veterinary profession," says Harris.
Banfield is part of the Mars Petcare family of brands, a network of health and nutrition businesses. "We believe in leading the profession through collaboration," says Harris. "It's always more productive when there are diverse voices in the room."
To that end, Banfield has participated in the annual Cornell Animal Health Hackathon since its inception in 2017, and now a new business externship program with Cornell is in the works. "After reviewing the new business competencies developed by the college, we determined we can provide all of these same experiences at our hospitals. We're now collaborating with Cornell to design these externships and hope to begin piloting them with students in summer 2020," says Harris.
"We are grateful to Banfield for investing in the CVBE," says Korich. "They are one of the first companies to support our program and have been instrumental in helping us get this initiative off the ground."
Banfield wants to help graduates develop strong business and professional skills to enable them to lead in the field. Says Harris, "That's what's so exciting about Banfield being involved with Cornell's new center, that we'll get to see veterinarians set up for success and continue to grow in a long-lasting career."
---
Encouraging Innovation
Corporate partnerships with the CVBE were built on the groundwork laid by the Animal Health Hackathon. Now heading into its fourth year, the event has sparked dynamic relationships between students and industry professionals from companies including Banfield Pet Hospital, Blue Pearl, Boehringer Ingelheim, Caring Hands Animal Hospital, Encore Vet Group, Ethos Veterinary Health, IBM, IDEXX, Merck Animal Health, Nestlé Purina, Pet Partners, VitusVet and Zoetis.
In January 2020, Zoetis will once again send company representatives to Cornell to serve as mentors to student teams competing in the Animal Health Hackathon. "Zoetis has been a long-standing supporter of Cornell," says Dr. Christine Jenkins, chief medical officer and vice president of veterinary medical services and outcomes research at Zoetis. Jenkins and her Zoetis colleagues have observed firsthand the value of the hackathon in facilitating creative, innovative ideation to inspire tomorrow's veterinary workforce to solve animal health challenges.
---
A Place at the Table
The CVBE is also launching new initiatives to engage the community in solving business challenges facing the veterinary profession. In January, the CVBE will host its first Veterinary Business Roundtable. Co-chaired by the Cornell University College of Veterinary Medicine and SC Johnson College of Business, this interactive workshop will examine two current challenges in the veterinary profession from a multidisciplinary business perspective. The goal is for participants — including practice owners, industry leaders, entrepreneurs and veterinary students — to gain solution-oriented insights through their participation in this expert-led workshop.
---
Forward Momentum
Veterinary students and graduates have much to look forward to as the new Center for Veterinary Business and Entrepreneurship continues to grow. "One of our key strategic goals is to grow business and entrepreneurship skills among students, faculty and post-graduates," says Warnick. "It's exciting to see how, in just one year's time, we've been able to significantly propel that goal forward through the launch of the CVBE. Now, we are extending the impact of the CVBE through these partnerships with our industry and alumni colleagues."