Andrew Flyak, PhD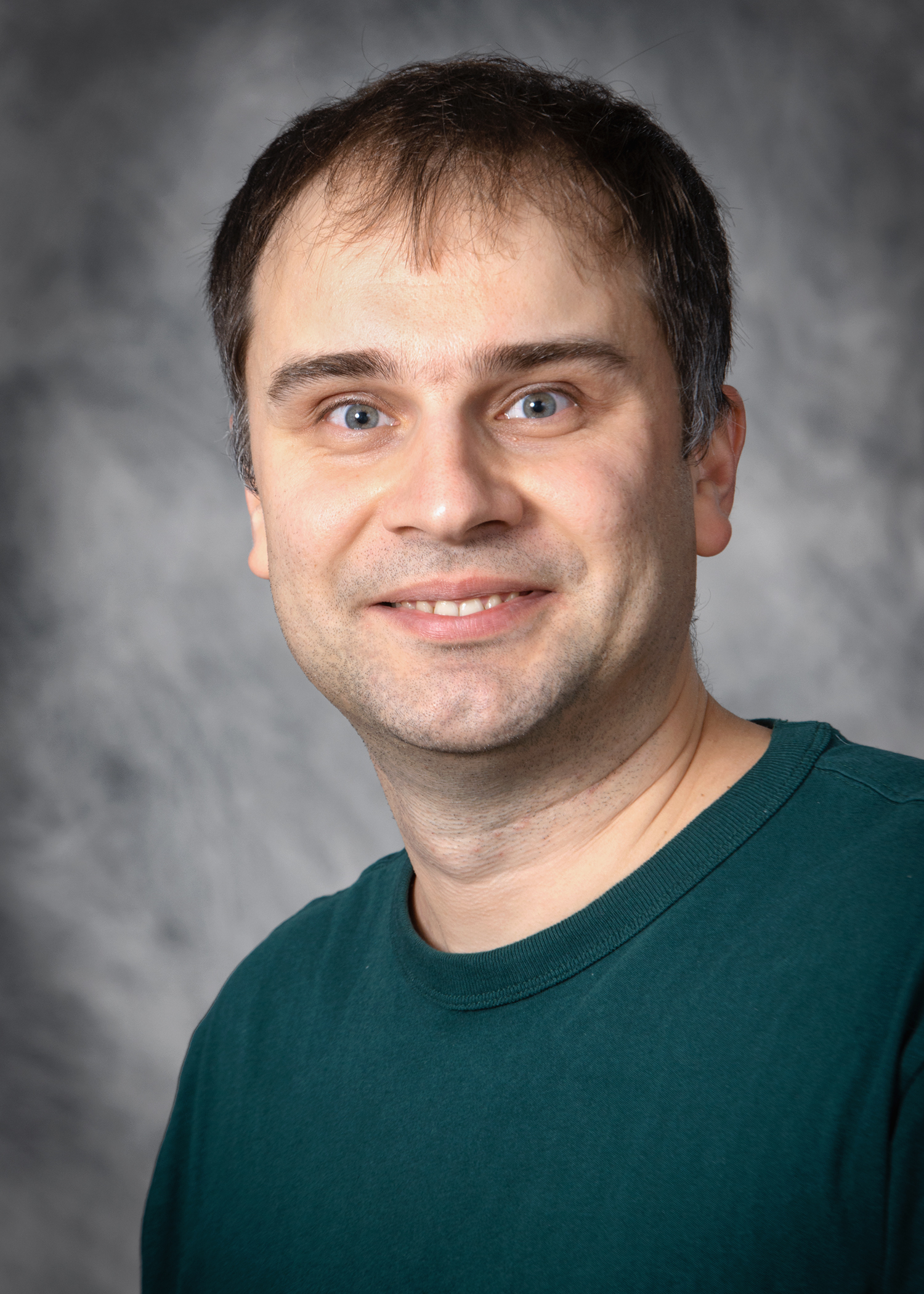 Research Interest
At the Flyak lab at Cornell University, we study human antibody response to viral pathogens. We try to answer questions such as: How do human antibodies neutralize rapidly mutating viruses? How do antibodies drive the virus to the unfit state where it can no longer infect the target cell? How can we design vaccines that mimic the effective antibody responses seen in some individuals?
We use immunology and biochemistry assays to characterize antibodies isolated from patients. We then study the most effective antibodies by using structural biology techniques to "see" how antibodies neutralize viruses. Finally, using information from structural studies, we design immunogens that stimulate the development of neutralizing antibodies.
Our current efforts focus is on developing an effective Hepatitis C virus (HCV) vaccine. HCV, like HIV-1, has extraordinary genetic diversity that complicates the development of vaccines. However, unlike HIV-1 patients, some HCV-infected patients spontaneously develop effective neutralizing antibodies and clear their infection. We believe that our progress towards an effective HCV vaccine will depend on our understanding of how antibodies from these patients clear diverse viral variants.
One of our long-term research goals is to probe the role of B cells and antibodies in tumor immunity. By studying B cell responses and tumor-specific antibodies in patients with cancer, we aim to develop antibody-based immunotherapies and vaccines that could train the immune system to recognize and destroy cancer cells.
Education
B.S. – Taras Shevchenko National University of Kyiv, Ukraine
Ph.D. – Vanderbilt University, Nashville, TN
Biography/Professional Experience
Dr. Flyak, an assistant professor in the Department of Microbiology and Immunology, began his research career in Ukraine. He earned a B.S. degree from the Taras Shevchenko University of Kyiv. He then moved to Nashville, Tennessee, and joined the Ph.D. program in Microbiology and Immunology at Vanderbilt University. While at Vanderbilt, he determined how Marburg and Ebola viruses are neutralized by antibodies isolated from survivors of these deadly infections. During his postdoctoral studies at the California Institute of Technology, he used human antibodies to overcome a long-standing hurdle in Hepatitis C virus vaccine design – the crystallization of an intact form of the Hepatitis C virus envelope glycoprotein.
Awards/Honors
K99/R00 - Research Career Development Award, 2020-2024
Cancer Research Institute Irvington Postdoctoral Fellowship, 2016-2019
Publications
Selected publications:
Weber T, Potthoff J, Bizu S, Labuhn M, Dold L, Schoofs T, Horning M, Ercanoglu MS, Kreer C, Gieselmann L, Vanshylla K, Langhans B, Janicki H, Ströh LJ, Knops E, Nierhoff D, Spengler U, Kaiser R, Bjorkman PJ, Krey T, Bankwitz D, Pfeifer N, Pietschmann T, Flyak AI, Klein F. Analysis of antibodies from HCV elite neutralizers identifies genetic determinants of broad neutralization. Immunity. 2021 Dec 29:S1074-7613(21)00536-7 PMID: 34990590
Flyak AI, Ruiz SE, Salas J, Rho S, Bailey JR, Bjorkman PJ. An ultralong CDRH2 in HCV neutralizing antibody demonstrates structural plasticity of antibodies against E2 glycoprotein. Elife. 2020 Mar 3;9:e53169 PMID: 3215272
Flyak AI, Ruiz S, Colbert MD, Luong T, Crowe JE Jr, Bailey JR, Bjorkman PJ. HCV Broadly Neutralizing Antibodies Use a CDRH3 Disulfide Motif to Recognize an E2 Glycoprotein Site that Can Be Targeted for Vaccine Design. Cell Host Microbe. 2018 Nov 14;24(5):703-716.e3 PMID: 30439340
Flyak AI, Kuzmina N, Murin CD, Bryan C, Davidson E, Gilchuk P, Gulka CP, Ilinykh PA, Shen X, Huang K, Ramanathan P, Turner H, Fusco ML, Lampley R, Kose N, King H, Sapparapu G, Doranz BJ, Ksiazek TG, Wright DW, Saphire EO, Ward AB, Bukreyev A, Crowe JE Jr. Broadly neutralizing antibodies from human survivors target a conserved site in the Ebola virus glycoprotein HR2-MPER region. Nat Microbiol. 2018 Jun;3(6):670-677 PMID: 29736037
Bailey JR*, Flyak AI*, Cohen VJ, Li H, Wasilewski LN, Snider AE, Wang S, Learn GH, Kose N, Loerinc L, Lampley R, Cox AL, Pfaff JM, Doranz BJ, Shaw GM, Ray SC, Crowe JE Jr. Broadly neutralizing antibodies with few somatic mutations and hepatitis C virus clearance. JCI Insight. 2017 May 4;2(9):e92872 (* co-first authors) PMID: 28469084
Flyak AI, Shen X, Murin CD, Turner HL, David JA, Fusco ML, Lampley R, Kose N, Ilinykh PA, Kuzmina N, Branchizio A, King H, Brown L, Bryan C, Davidson E, Doranz BJ, Slaughter JC, Sapparapu G, Klages C, Ksiazek TG, Saphire EO, Ward AB, Bukreyev A, Crowe JE Jr. Cross-Reactive and Potent Neutralizing Antibody Responses in Human Survivors of Natural Ebolavirus Infection. Cell. 2016 Jan 28;164(3):392-405 PMID: 26806128
Flyak AI, Ilinykh PA, Murin CD, Garron T, Shen X, Fusco ML, Hashiguchi T, Bornholdt ZA, Slaughter JC, Sapparapu G, Klages C, Ksiazek TG, Ward AB, Saphire EO, Bukreyev A, Crowe JE Jr. Mechanism of human antibody-mediated neutralization of Marburg virus. Cell. 2015 Feb 26;160(5):893-903 PMID: 2573164