Brandon P. Hedrick, PhD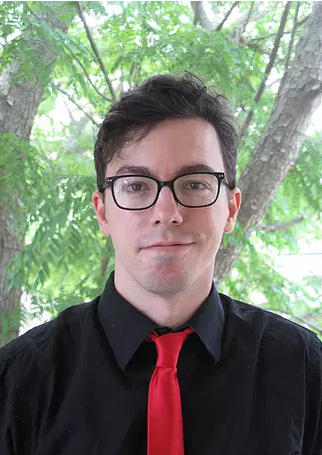 Department of Biomedical Sciences
Assistant Professor
 
---
Department of Biomedical Sciences
Cornell University College of Veterinary Medicine
T7 010B Veterinary Research Tower, Box 18
Ithaca, NY 14853

Phone: 607-253-2169
Fax: 607-253-4447
Email: bph54@cornell.edu
Research Interest

I am an evolutionary biologist, comparative anatomist, and ecologist interested primarily in questions relating to ecomorphology and macroevolutionary trends. To address these questions, the Hedrick lab works on the functional morphology of a wide variety of vertebrate groups, including sensory, musculoskeletal, and reproductive systems. We commonly use micro-computed tomographic imaging, contrast-enhanced imaging (e.g., diceCT), evolutionary and biogeographical modeling, and geometric morphometrics.
Active areas of research include:
The evolution of mammalian limb shape and locomotor mode
Bat cranial and sensory system evolution in the context of dietary radiations
Avian lung evolution and respiratory physiology
Genital morphology, copulatory fit, and sexual selection
Urbanization and its effects on morphological development
The goal of our work is to uncover the general principles of how morphological innovations lead to ecological expansion and the radiation of taxa.
Teaching and Mentoring

Both teaching students in the classroom and training students in the lab are critically important to me. I first started teaching as a graduate student at Penn where I cut my teeth in both developing courses and mentoring students. This was one of the most rewarding aspects of my graduate training and influenced me to strive to make teaching a major component of my career. I believe that teaching and research are reciprocal, in that better teaching leads to better research and better research leads to better teaching. Getting students interested in foundational material by bringing in recent relevant research and making the material clinically relevant leads to a more engaging and enjoyable course so that students will retain key concepts long after final exams.

Like teaching in the classroom, mentoring is one of the most important things that I do in my lab. Fostering the next generation of scientists, cultivating their research abilities, and helping them make strong scientific contributions is extremely rewarding. Teaching students how to read their first academic article, code in R, or write their own papers is one of the most fulfilling parts of my job and will keep science moving forward far into the future.
Education
Ph.D., University of Pennsylvania, 2015
B.S., Emory University, 2010
Biography
Brandon is an Assistant Professor in the Department of Biomedical Sciences at Cornell University, where he focuses on questions relating to ecomorphology and macroevolutionary trends. He received his Ph.D. at the University of Pennsylvania where he studied the impacts of geologic and taphonomic processes on fossil shape. He then did postdoctoral work at the University of Massachusetts–Amherst, Harvard University, and Oxford University. From 2019–2022, Brandon was an Assistant Professor of Anatomy at Louisiana State University's School of Medicine. His current work examines the relationship between morphology, phylogeny, and ecology and how they interact to lead to the radiation of taxa. He works in the Vet Research Tower on Tower Road and lives in Ithaca with his wife, dachshund, and lizard.
Publications
Professional/Academic Affiliations
Society of Integrative and Comparative Biology
International Society for Vertebrate Morphology
American Society of Ichthyologists and Herpetologists