Corinna Noel, PhD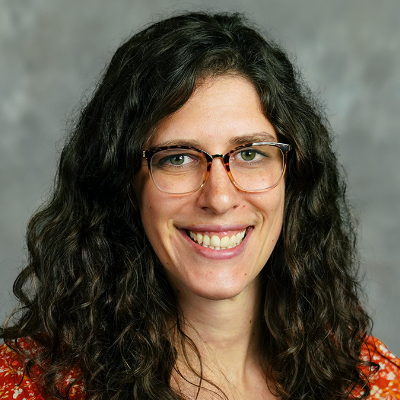 Department of Public & Ecosystem Health
Assistant Professor of Practice
---
 Master of Public Health Program
---
Department of Public & Ecosystem Health
Cornell University College of Veterinary Medicine
Ithaca, NY 14853

Office:  607-253-0035
Email: can64@cornell.edu
Research Interest
Dr. Corinna Noel is an epidemiologist, with special interests in understanding behavioral and environmental factors that influence population health as well as identifying high need populations and gaps in services on a local level. Her interdisciplinary work with community partners aims to enhance data-driven decision-making capacity and develop methods to disseminate data effectively. While the first part of her career focused on basic and translational research aiming to understand the drivers of food choice and subsequent link to chronic disease, the second has focused on improving disease surveillance systems and applying, implementing, and evaluating evidence-based methods in a public health setting, most recently for the opioid crisis in a rural local county.  
Education
2018-2019 Postdoctoral Associate in Epidemiology, Brown University School of Public Health, Providence, RI 
2013-2017 Doctor of Philosophy in Food Science, Cornell University, Ithaca, NY
2009-2013 Bachelor of Science in Mathematics, Saint Joseph's University, Philadelphia, PA
Biography/Professional Experience
Teaching Experience
2022-Present: Assistant Professor of Practice, Dept. Public and Ecosystem Health, Cornell University, Ithaca, NY
2019-2022: Lecturer, Division of Nutrition, Cornell University, Ithaca, NY
2019: Adjunct Professor, State University of New York at New Paltz, New Paltz, NY
2013-2015: Teaching Assistant, Cornell University, Ithaca, NY
Research & Practice Experience
2020-Present: Epidemiologist, Cayuga County, Auburn, NY 
2019: Epidemiology & Data Scientist, InsideTracker Inc., Cambridge, MA 
2018-2019: Public Health Program Evaluator, Bristol Health Equity Zone, Bristol, RI 
2018-2019: Research Associate, Brown University & Care New England Health System, Providence, RI
2013-2017: Research Assistant, Cornell University, Ithaca, NY
Publications
Noel C.A., LaMonte M.J., Pearlman D., Allison M., Shadyab A.H., Haring B., Warsinger-Martin L., Banack H., Laddu D., Nguyen P.K., Manson J.E., & Eaton C.B. (2020). Healthy lifestyle and risk of incident heart failure with preserved and reduced ejection fraction in postmenopausal women: The Women's Health Initiative study. Preventative Medicine. 138:106155.
LaMonte M.J., Larson J.C., Manson J.E., Bellettiere J., Lewis C.E., LaCroix A.Z., Bea J., Johnson K., Klein L., Noel C.A., Stefanick M.L., Wactawski W.J., Eaton CB (2020). Association of Sedentary Time and Incident Heart Failure Hospitalization in Postmenopausal Women, Circulation: Heart Failure. 13(12) e007508.
Kaufman A., Kim J., Noel C.A. & Dando R. (2019). Taste loss with obesity in mice and men, International Journal of Obesity. DOI: 10.1038/s41366-019-0429-6
Noel C.A., Finlayson G., & Dando R. (2018). Prolonged exposure to monosodium glutamate in healthy young adults decreases umami taste and diminishes appetite for savory foods, Journal of Nutrition, 148, 980-988.
Noel C.A., Cassano P.A., & Dando R. (2017). College-aged males experience attenuated and salty taste perception with modest weight gain, Journal of Nutrition, 147, 1885-1891.
Noel C.A., Sugrue M., & Dando R. (2017). Participants with pharmacologically impaired taste function seek out more intense, higher calorie stimuli, Appetite, 117, 74-81.
Noel C. & Dando R. (2015). The effect of emotional state on taste perception, Appetite, 95, 89-95.
Acosta O.G., Vermeylen F.M., Noel C. & Padilla-Zakour O.I. (2015). Modeling the effects of process conditions on the accumulated lethality values of thermally processed pickled carrots, Food Control, 51, 390-396.