Cornell Animal Health Hackathon 
2023 Cornell Animal Health Hackathon - February 3-5, 2023 - In-person Event
2022 Cornell Animal Health Hackathon report available here; you can also view the Speakers and Schedule on event website
The Cornell Animal Health Hackathon was a life changing experience. Prior to the event, I had minimal interest or exposure to innovation and entrepreneurship. Since the Cornell Animal Health Hackathon, I have a whole new outlook on my future and the endless possibilities that are available to me as an entrepreneur and veterinarian. Since participating, our idea has grown into a company, Equilibrate. With the connections I made during the Hackathon including my teammates and incredible mentors, we have been successfully tackling not just the challenges of a startup but also our mission to help bring early lameness detection to horse owners.
Michelle Greenfield, Cornell DVM Class of 2023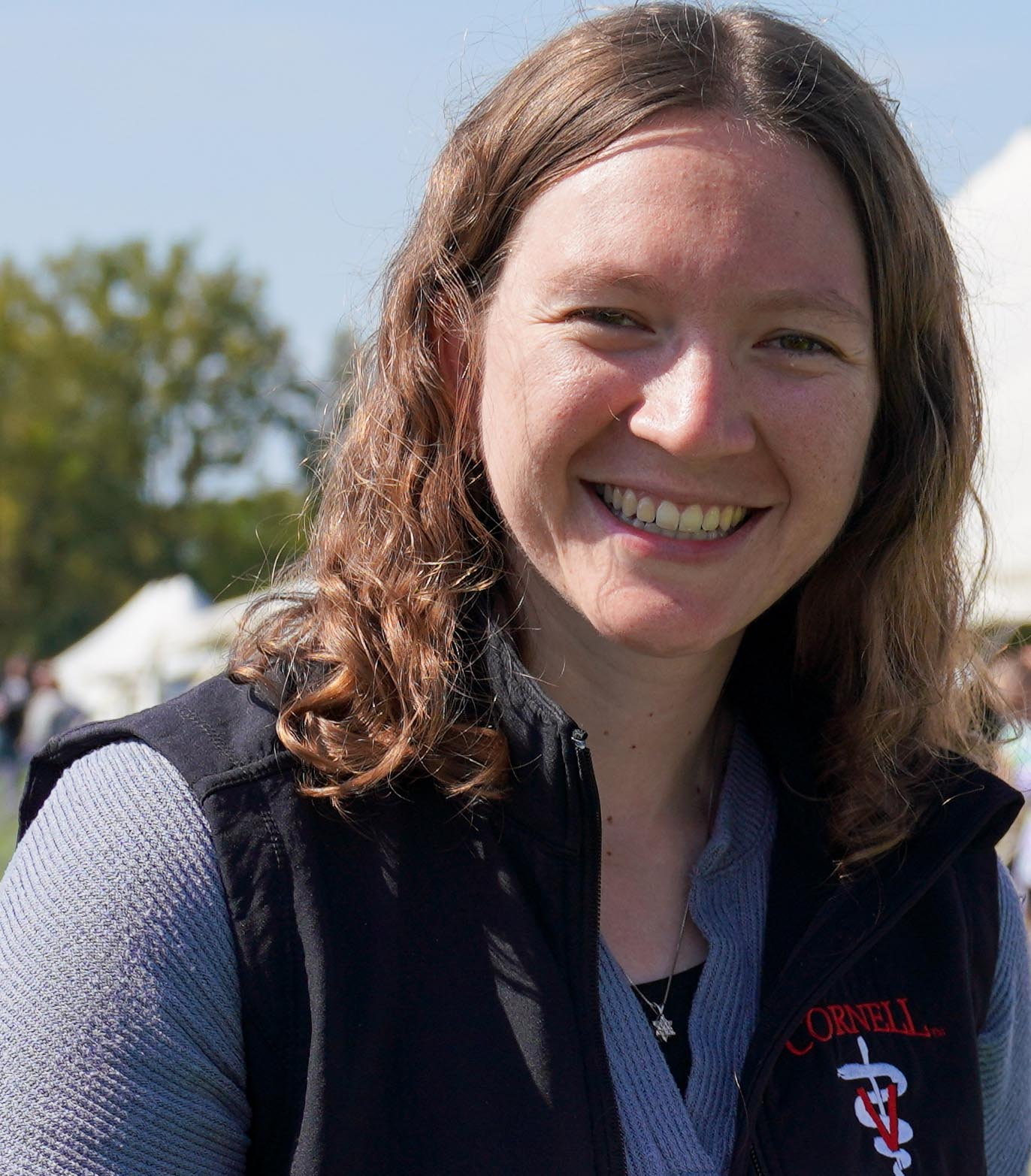 Disruptive Innovation is the creation of new markets and discovery of new customers through the use of new technology or a new use of old technology. 
The market for animal health products and services is increasingly dynamic and diverse. The animal health industry is committed to advancing diversity, equity, and inclusion to optimize outcomes. 
The veterinary profession and animal health have evolved to rival the capabilities of human healthcare. Unfortunately, the cost of care is not affordable for a growing percentage of pet owners. 
---
Please contact Marisa Paradise at cvm-cvbe@cornell.edu with any questions.
---
Join our email list to receive updates on upcoming events and offerings of the CVBE