Dr. Cristina de Miguel Garcia, DVM, MSc, MRCVS, Dip. ECVAA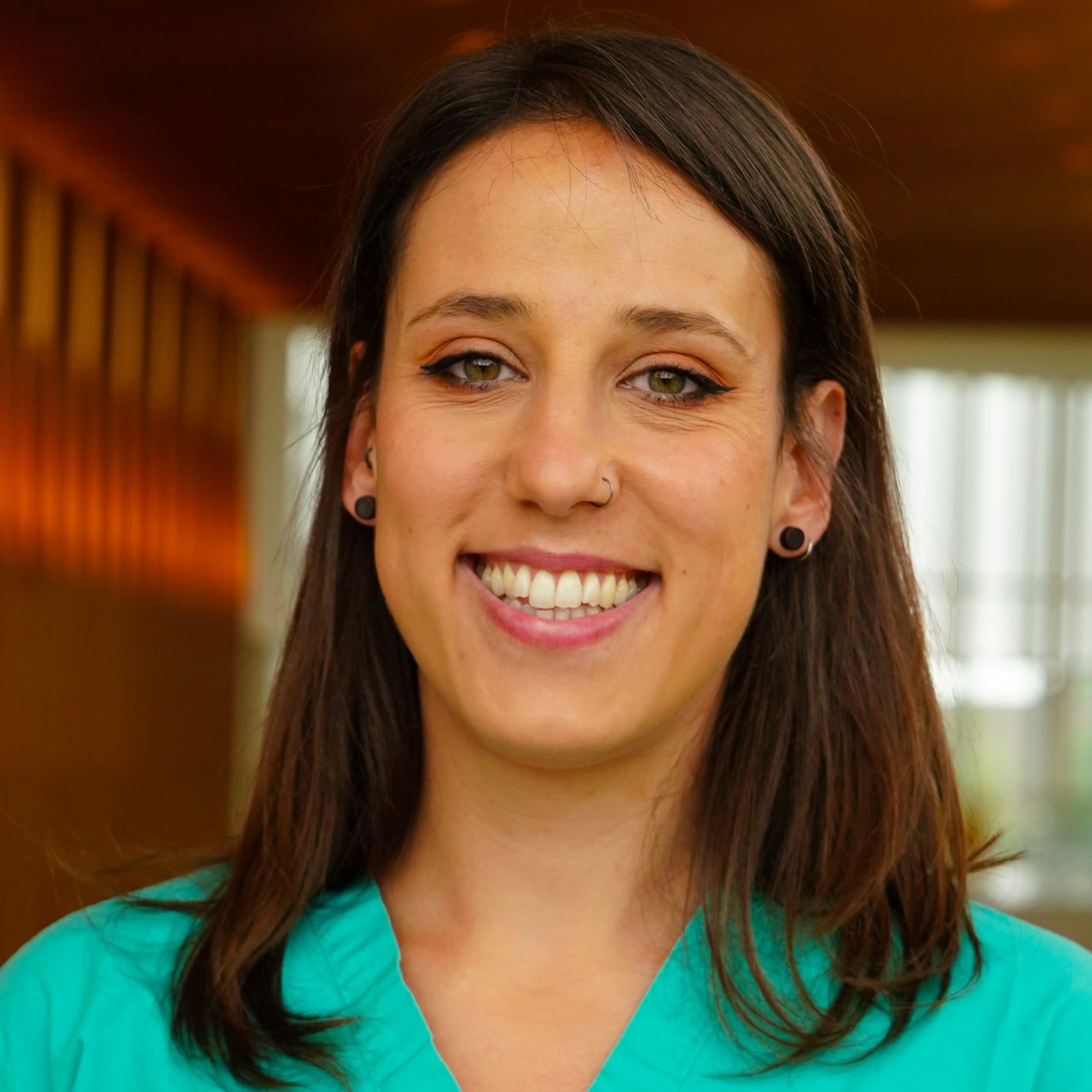 Department of Clinical Sciences
Clinical Fellow, Section of Anesthesiology and Pain Medicine
Diplomate, European College of Veterinary Anaesthesia and Analgesia
EBVS® European Specialist in Veterinary Anaesthesia and Analgesia
---
---
Department of Clinical Sciences
Cornell University College of Veterinary Medicine
930 Campus Road
Ithaca, NY 14853

Email: cd492@cornell.edu
Research Interest
Local anesthesia techniques in small, large and exotic animals
Equine recovery
Education
• 2016: European Specialist in Veterinary Anaesthesia and Analgesia (ECVAA)
• 2011-2014: Master in Veterinary Medicine (MSc) (Royal Veterinary College, University of London, UK)
• 2011- 2014: ECVAA Senior Clinical Training Scholar (Resident) in Anaesthesia and Analgesia at the Royal Veterinary College, University of London, UK
• 2010-2011: Internship in Small Animal Anaesthesia and Analgesia at the SATH, Liverpool University.
• 2009: Degree in Veterinary Medicine (Universidad Complutense of Madrid, Spain)
Biography/Professional Experience
After receiving her degree in veterinary medicine by the Universidad Complutense of Madrid ( Spain), Dr. de Miguel worked in small animal private practice for a short time before moving to England in 2011 where she did her internship at Liverpool University. In 2014 she completed both her master´s degree and residency in Veterinary Anaesthesia and Analgesia at the Royal Veterinary College (University of London).
Dr. De Miguel worked in small animal private referral hospital in the south of England for 2 years before moving to the US and working as a clinical instructor at the University of Wisconsin-Madison for 3 years. She started workig at Cornell University in November 2019 where she will devote 50% of her time doing clinical work for both the small and large animal hospital and the other 50% doing research on an equine recovery project.
Publications
De Miguel Garcia C, Radkey DI, Hetzel S, Doss G. (2019) Auricular nerve blocks in the rabbit cadaver. Vet Anaesth Analg (in press)
Elizabeth A. Layne EA & de Miguel Garcia C (2019) Clinical techniques in Veterinary Dermatology: Regional anaesthesia of the canine ear. Vet Dermatol 30, 470–e138 https://doi.org/10.1111/vde.12792
Ferreira, T.H., Teixeira, L.B.C., Schroeder, C.A., de Miguel, C., Schroeder, K.M. (2018) Description of an ultrasound-guided thoracic paravertebral block technique and the spread of dye following single injection in dog cadavers. Vet Anaesth Analg 45, 811-819
Sanchez, R.F., Everson, R., Hedley, J., Dawson. C., Lam, R., Priestnall, S.L., Garcia de Carellan, A., De Miguel, C., Seymour, C. (2017) Rabbits with naturally occurring cataracts referred for phacoemulsification and intraocular lens implantation: a preliminary study of 12 cases. Vet Ophthalmol. doi:10.1111/vop.12525
De Miguel García, C., Whiting, M., Alibhai. H. (2013) Cerebral hypoxia in a cat following pharyngoscopy involving use of a mouth gag. Vet Anaesth Analg 40, 106-108.
De Miguel García, C., Pinchbeck, G.L., Dugdale, A., Senior, J.M. (2013) Retrospective study of the risk factors and prevalence of regurgitation in dogs undergoing general anaesthesia. The Open Veterinary Science Journal 7, 6-11.
Book Chapters:
De Miguel García, C. Cooley, K., (2018) "Cleaning and Sterilization of Anesthetic Equipment." First Edition. In Veterinary Anesthetic and Monitoring Equipment by Kristen Cooley & Rebecca Johnson (Wiley & Sons Inc.).
Awards and Honors
2007: Scholarship at the Texas A&M University.
Professional/Academic Affiliations
European College of Veterinary Anaesthesia and Analgesia
Association of Veterinary Anaesthetist
Spanish Society of Veterinary Anaesthesia and Analgesia
Royal College of Veterinary Surgeons