White Coat Ceremony

Class of 2025 White Coat Ceremony
Saturday, May 4, 2024
2:00pm - 4:30pm
Bailey Hall
THE WHITE COAT CEREMONY
The first white coat ceremony, sponsored by the Arnold P. Gold Foundation, was held at the Columbia University College of Physicians and Surgeons in 1993. Since that time, white coat ceremonies have become a tradition at many schools of medicine, dentistry, pharmacy, osteopathy, and at veterinary medical colleges across the country. At these ceremonies, students receive a white coat – the symbol of professionalism and empathy in the practice of medicine. The purpose of white coat ceremonies is to alert medical students to the need to balance excellence in science with humanistic patient care.
This event is also an acknowledgment and acceptance of professional values, growth, and commitment as students assume the responsibilities of the practice of veterinary medicine and its obligations before supportive witnesses.
Our college takes the celebration of this "rite of passage" one step further by honoring the mentors who have provided considerable support and special encouragement to our students along the way. These individuals will enrobe their students with the time-honored mantle of the medical profession: the white coat.
Program from 2023
Click Here to download the digital program
Time
Program
1:15pm
Students arrive prior to 1:15 at Bailey Hall

2:00pm

Students process into the auditorium
Welcoming Remarks

Lorin D. Warnick, DVM, PhD '94
Austin O. Hooey Dean of Veterinary Medicine

Coating Ceremony

Jai Sweet, PhD '96

Assistant Dean for Veterinary Student Services and Admissions  

Veterinarian's Oath

Mara DiGrazia, BS '92, DVM '96

President of the Alumni Association Executive Board

Address to Class of 2024

A'ndrea Van Schoick, BS '96, DVM

Member of the Cornell University Board of Trustees

Presentation of the John F. Cummings Memorial Award

Jorge L. Colón, BS '92, DVM '95, MBA

Member of the College Awards Committee

Welcome to the Hospital

Margret S. Thompson, DVM, DACVR

Associate Dean for Hospital Operations

Director, Cornell University Hospital for Animals

Closing Remarks

Lorin D. Warnick, DVM, PhD '94

Austin O. Hooey Dean of Veterinary Medicine

Class Photo
Approximately 4:30pm

Reception Immediately Following

CVM Center Takoda's Run Atrium
VETERINARIAN'S OATH 
Being admitted to the profession of veterinary medicine, I solemnly swear to use my scientific knowledge and skills for the benefit of society through the protection of animal health and welfare, the prevention and relief of animal suffering, the conservation of animal resources, the promotion of public health, and the advancement of medical knowledge.  
I will practice my profession conscientiously, with dignity, and in keeping with the principles of veterinary medical ethics. 
I accept as a lifelong obligation the continual improvement of my professional knowledge and competence.  
KEYNOTE SPEAKER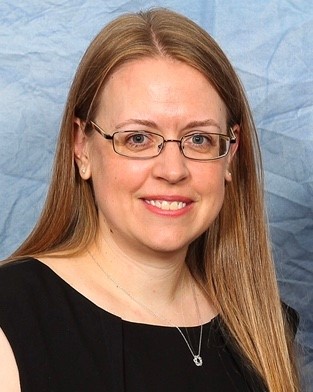 A'ndrea Van Schoick, DVM
Dr. A'ndrea Van Schoick earned her BS with Honors in Animal Science from Cornell University and BS in Veterinary Medicine and DVM degrees from the University of Illinois at Urbana-Champaign. She holds a project management certification from Duke University, is a graduate of the Institute for Women's Entrepreneurship at Cornell and eCornell's Executive Leadership program, and holds certifications in facilitation, training, and instructional design.
After veterinary school, Dr. Van Schoick spent eight years in private companion animal clinical practice in northern Virginia and established a five-state locum tenens primary care and emergency practice. She is a Fear Free Elite and Human-Animal Bond certified veterinarian and has been honored as a Top Vet in Virginia Living, and among the Best Vets in Northern Virginia Magazine and Washingtonian.
In 2008, Dr. Van Schoick became a Veterinary Medical Officer at FDA's Center for Veterinary Medicine (CVM), where she has held roles as a new animal drug reviewer, Director of Scientific Curriculum, and currently, within the Office of Minor Use and Minor Species Animal Drug Development. She also continues her clinical practice and is an adjunct Assistant Professor of Practice at the University of Arizona College of Veterinary Medicine.
Dr. Van Schoick is a Past President and current Scholarships and Grants Chair for the District of Columbia Academy of Veterinary Medicine, Vice President of the Northern Virginia Veterinary Medical Association, and provides mentorship and peer support through several organizations, including Not One More Vet and MentorVet. For Cornell, she is a long-time volunteer leader and currently serves as Immediate Past President of the Cornell Association of Class Officers and member of the Board of Trustees. She lives in Virginia with Dr. Watson and Linus, the Beagles.
Additional Information
Ticketing:
Tickets are not necessary to attend this event.
The event will be live-streamed for additional guests (no ticket required) at the Cornell University College of Veterinary Medicine, Lecture Halls 4 and 5.

Doors open at 1:00 p.m. at the College of Veterinary Medicine.
Parking:
The best place for parking for the White Coat Ceremony is at Forest Home Garage. Parking is free on Saturdays.
The best place for parking for those who will be watching from the College of Veterinary Medicine is in B-lot.
Guests may also park in B-lot for the Reception following the ceremony.
Accessibility:
Please visit the Cornell University website to learn more about Accessible Parking Spaces. 
If you have a visitor who has accessibility needs, please drop them off in front of Bailey Hall prior to parking. There will be an usher outside helping people find the entrance.
The ushers inside can assist them in finding seating.
Accessible (Handicap) Parking: You may park in handicap accessible spots around Bailey Hall with a handicap tag. 
Please do not park in any designated license plate spots, you will be towed.
Live Stream the Ceremony:
Instructions for Coaters:
Please arrive by 1:40pm.  Parking is in Forest Home Garage.  As you arrive to the front entrance of Bailey Hall, an usher will be at the door to direct you to the auditorium.
Identify yourself to the usher at the auditorium door as a coater.  You will be directed to the reserved seating area for coaters.
When your student's name is called along with your name as a coater you will approach the stage from the stairs on your side of the aisle (opposite that of the students).  You will coat your student, get your picture taken on stage and return down the same set of stairs to your seat.
Additional Notes:
Dress code: Business-casual
The reception is immediately following at the CVM Center Takoda's Run Atrium
Please contact Student and Academic Services at vet_sas@cornell.edu with any questions.