White Coat Ceremony

Class of 2024 White Coat Ceremony
Saturday, May 6, 2023
Bailey Hall
This event is currently being planned, more details to come soon.
Please see below for information that has been shared in the past.
---
COVID-19 Guidelines
Dear DVM Class of 2023 and White Coat Ceremony guests,
In light of the recent Tompkins County Health Department advisory, I am writing to provide some reminders about steps to reduce the risk of COVID-19 transmission at Saturday's White Coat Ceremony.
Please do not attend the event if you are feeling ill. An option to livestream the event is available here.
Obtaining a PCR COVID-19 test on Thursday or Friday, or a rapid test on Saturday is strongly encouraged – please do not attend if COVID-19 is detected. Members of the Cornell community can obtain antigen or PCR tests at Cornell testing sites. Rapid tests are also widely available at local drugstores.
Wearing a high-quality mask during the event is strongly encouraged.
Masks will be available at the entrance.
Speakers at the podium may remove their mask if they are comfortable doing so. Also students and coaters may choose to remove their masks for photos on stage.
Due to of the high number of people that I will be in contact with at this and other events this week, I have decided not to greet the students and coaters on stage as was our tradition before COVID. Thanks for everyone's understanding as we work together to decrease COVID-19 risks. I look forward to seeing you this weekend and celebrating your transition to clinical rotations.
Kind regards,
Dean Warnick
THE WHITE COAT CEREMONY
The first white coat ceremony, sponsored by the Arnold P. Gold Foundation, was held at the Columbia University College of Physicians and Surgeons in 1993. Since that time, white coat ceremonies have become a tradition at many schools of medicine, dentistry, pharmacy, osteopathy, and at veterinary medical colleges across the country. At these ceremonies, students receive a white coat – the symbol of professionalism and empathy in the practice of medicine. The purpose of white coat ceremonies is to alert medical students to the need to balance excellence in science with humanistic patient care.
This event is also an acknowledgment and acceptance of professional values, growth, and commitment as students assume the responsibilities of the practice of veterinary medicine and its obligations before supportive witnesses.
Our college takes the celebration of this "rite of passage" one step further by honoring the mentors who have provided considerable support and special encouragement to our students along the way. These individuals will enrobe their students with the time-honored mantle of the medical profession: the white coat.
PROGRAM
Time
Program
1:15pm
Students arrive prior to 1:15 at Statler Auditorium

2:00pm

Students process into the auditorium
Welcome Remarks

Lorin D. Warnick, DVM, PhD
Austin O. Hooey Dean of Veterinary Medicine

Coating Ceremony

Jai Sweet, PhD  

Assistant Dean for Veterinary Student Services and Admissions  

Veterinarian's Oath

Brett Tillou, DVM '04   

President of the Alumni Association Executive Board  

Address to Class of 2023,

Mara DiGrazia, BS '92, DVM '96 
Co-Partner Veterinary Excellence Trusted Solutions (V.E.T.S.) Group 

Presentation of the John F. Cummings Memorial Award

Jessica McArt, DVM '07, PhD, DABVP 

Member of the College Awards Committee

Welcome to the Hospital

Margret S. Thompson, DVM, DACVR

Associate Dean for Hospital Operations

Director, Cornell University Hospital for Animals

Closing Remarks

Lorin D. Warnick, DVM, PhD 

Austin O. Hooey Dean of Veterinary Medicine

Class Photo
Approximately 4:30pm
Reception at CVM Takoda's Run Atrium
VETERINARIAN'S OATH 
Being admitted to the profession of veterinary medicine, I solemnly swear to use my scientific knowledge and skills for the benefit of society through the protection of animal health and welfare, the prevention and relief of animal suffering, the conservation of animal resources, the promotion of public health, and the advancement of medical knowledge.  
I practice my profession conscientiously, with dignity, and in keeping with the principles of veterinary medical ethics. 
I accept as a lifelong obligation the continual improvement of my professional knowledge and competence.  
KEYNOTE SPEAKER – Mara DiGrazia, BS '92, DVM '96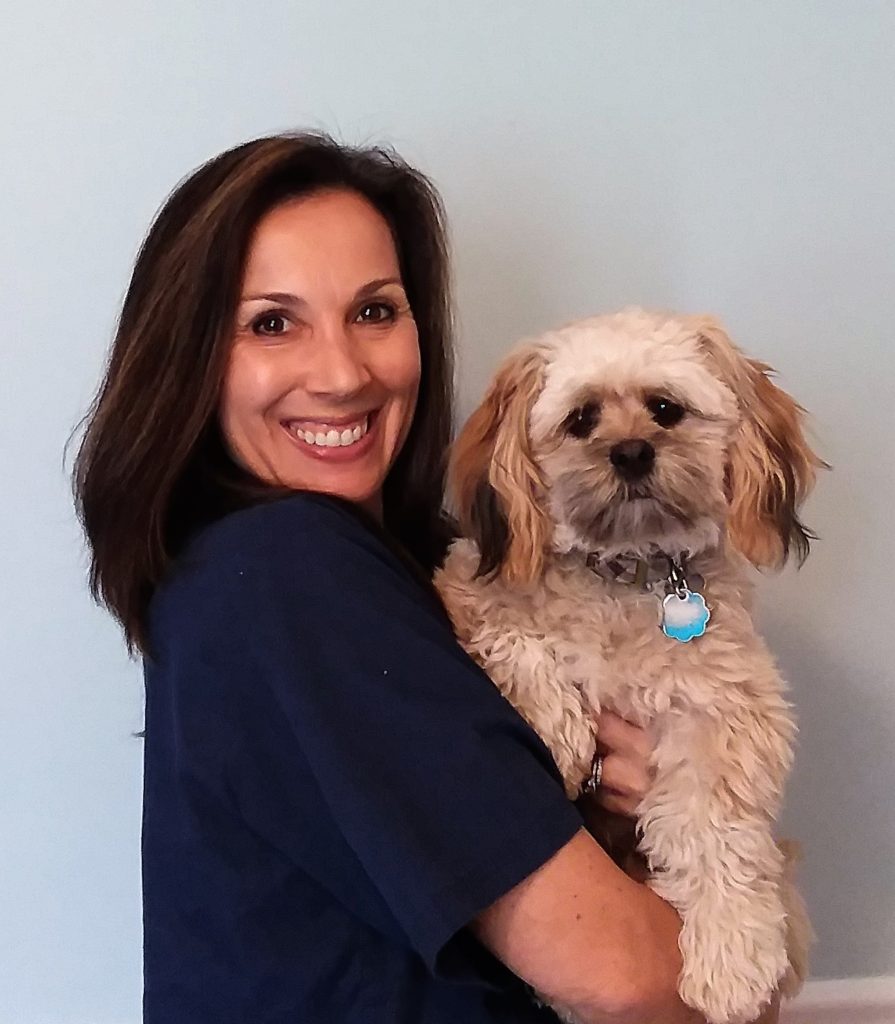 Dr. Mara DiGrazia graduated from the Cornell University College of Agriculture and Life Sciences in 1992 and the Cornell University College of Veterinary Medicine in 1996. She completed a small animal medicine and surgical internship at Oradell Animal Hospital in 1997. She is a member of the AVMA, NYSVMS, and LIVMA.  In 2007, Dr. DiGrazia helped supply all Nassau County Fire Departments with animal oxygen masks to use on their rigs and during rescue missions.  She has been on the Cornell CVM Alumni Association Executive Board since 2016 of which she is currently Vice President and has been a member of the President's Council of Cornell Women since 2019.  She also serves ex-officio member of the Dean's Advisory Council.   
Mara has been the reunion chairperson for her class every 5 years since graduating in '96. Currently, Dr. DiGrazia is a practice leader at four animal hospitals on Long Island which recently partnered with a local corporation.  She has also been developing case studies since 2018 for a company working with natural products for advancements in wound care.  Outside of veterinary medicine, Mara is a little league and travel softball coach for the past 5 years and now serves as a division head for her local softball association.  Most recently, one of Dr. DiGrazia's clients created a scholarship for 4th year students in her name to help students in need fulfill their dreams to become veterinarians. 
Additional Information
Ticketing:
Tickets are only available for securement by the Cornell University College of Veterinary Medicine Students, Class of 2023. 
A ticket must be presented upon entrance to the Statler Auditorium: 1 ticket per guest. Tickets can not be shared or duplicated.

Guests can arrive beginning at 1:00 p.m. at the Statler Auditorium

The event will be live-streamed for additional guests (no ticket required) at the Cornell University College of Veterinary Medicine, Lecture Halls 4 and 5

Doors open at 1:00 p.m. at the College of Veterinary Medicine
Parking:
The best place for parking for the White Coat Ceremony is at Hoy garage. Parking is free on Saturdays.
The best place for parking for those who will be watching from the College of Veterinary Medicine is in O-lot, TRB-lot, or B-lot
Accessibility:
Please visit the Cornell University website to learn more about Accessible Parking Spaces 
If you have a visitor who has accessibility needs, please drop them off in front of the Statler Hotel prior to parking. There will be an usher outside helping people find that entrance.
The ushers inside can assist them in finding seating.
Handicap Parking: You may park in handicap accessible spots around the Statler Hotel with a handicap tag. 
Please do not park in any designated license plate spots, you will be towed.
Live Stream the Ceremony:
Instructions for Coaters:
Please arrive by 1:40pm.  Parking is in Hoy garage.  Please use the back entrance of the Hotel School (on Statler Drive) to enter the building.  An usher will be at the door to direct you to the auditorium.
Identify yourself to the usher at the auditorium door as a coater.  You will be directed to the reserved seating area for coaters.
When your student's name is called along with your name as a coater you will approach the stage from the stairs on your side of the aisle (opposite that of the students).  You will coat your student, get your picture taken on stage and return down the same set of stairs to your seat.
Additional Notes:
Dress code: Business-casual
The reception is immediately following at the CVM Center Takoda's Run Atrium
Please contact Kary at kly23@cornell.edu with any questions.