Preceptorship Program
When Will the Preceptorship Take Place?
Successful candidates are offered one of two 6 week block commitments
May 31st - July 8th OR July 11th - August 19th, 2022
When is the Deadline for Applications?
Deadline for Applications and Resume has been extended to March 11th, 2022
When Will I Know If I've Been Accepted?
Decisions will be announced by April 4th, 2022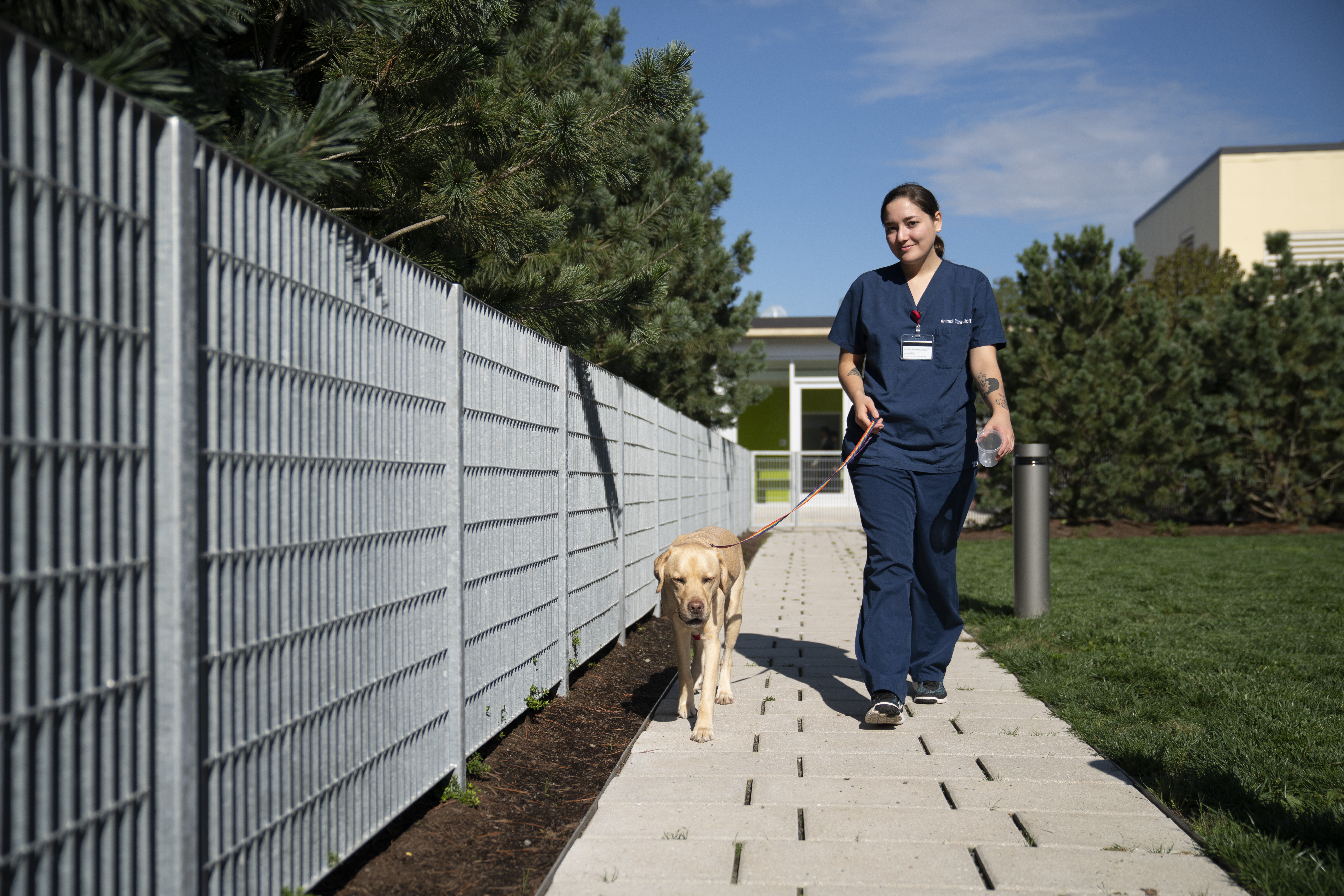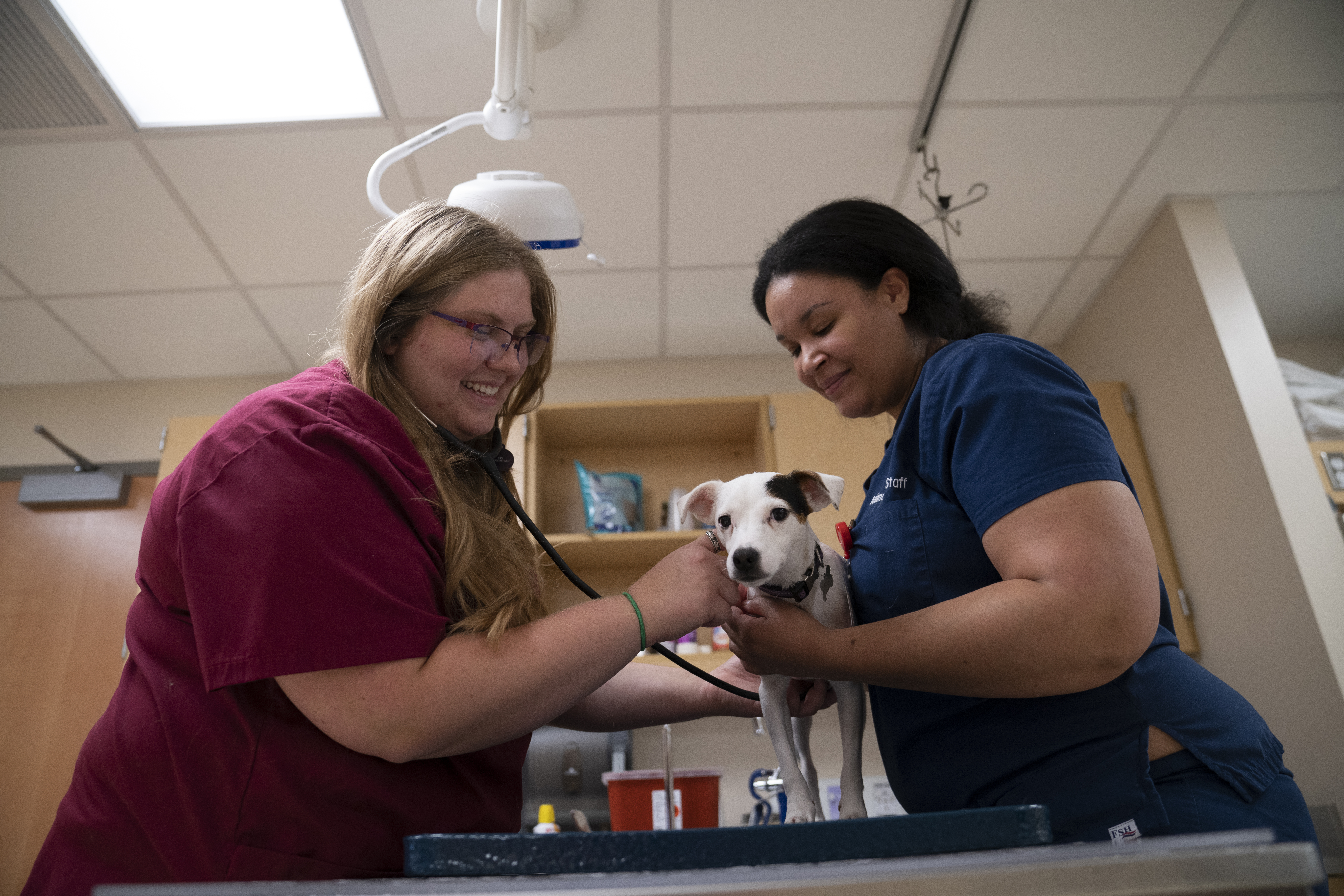 How do I Apply?
Students interested in applying for a preceptorship opportunity can submit queries and application materials attention Veterinary Technician Preceptorship Committee at lvtpp@cornell.edu. Incomplete applications will not be considered. 
Please click here for the Cornell Wildlife preceptorship program 
All Applications Must Include:
Cover Letter
Resume
Completed application LVT Preceptor Application
Recommendation Letter (Prompts for recommender are on the Preceptorship Application Form).
An interview will be required by Zoom or by phone.
The amount of hands-on experience may be limited on some clinical rotations as Cornell must first meet the practical experience requirements of its residents, interns and students. Throughout the preceptor program, all preceptors will be exposed to a variety of cases and learning opportunities, using observation techniques when hands-on work is not possible. Although it is our intent to offer the most complete experience possible, we cannot guarantee fulfillment of all check off items listed on the student's task list.
Each 6-week rotation will offer preceptors opportunities to work closely with a team of staff and students in a fast-paced, high-volume environment.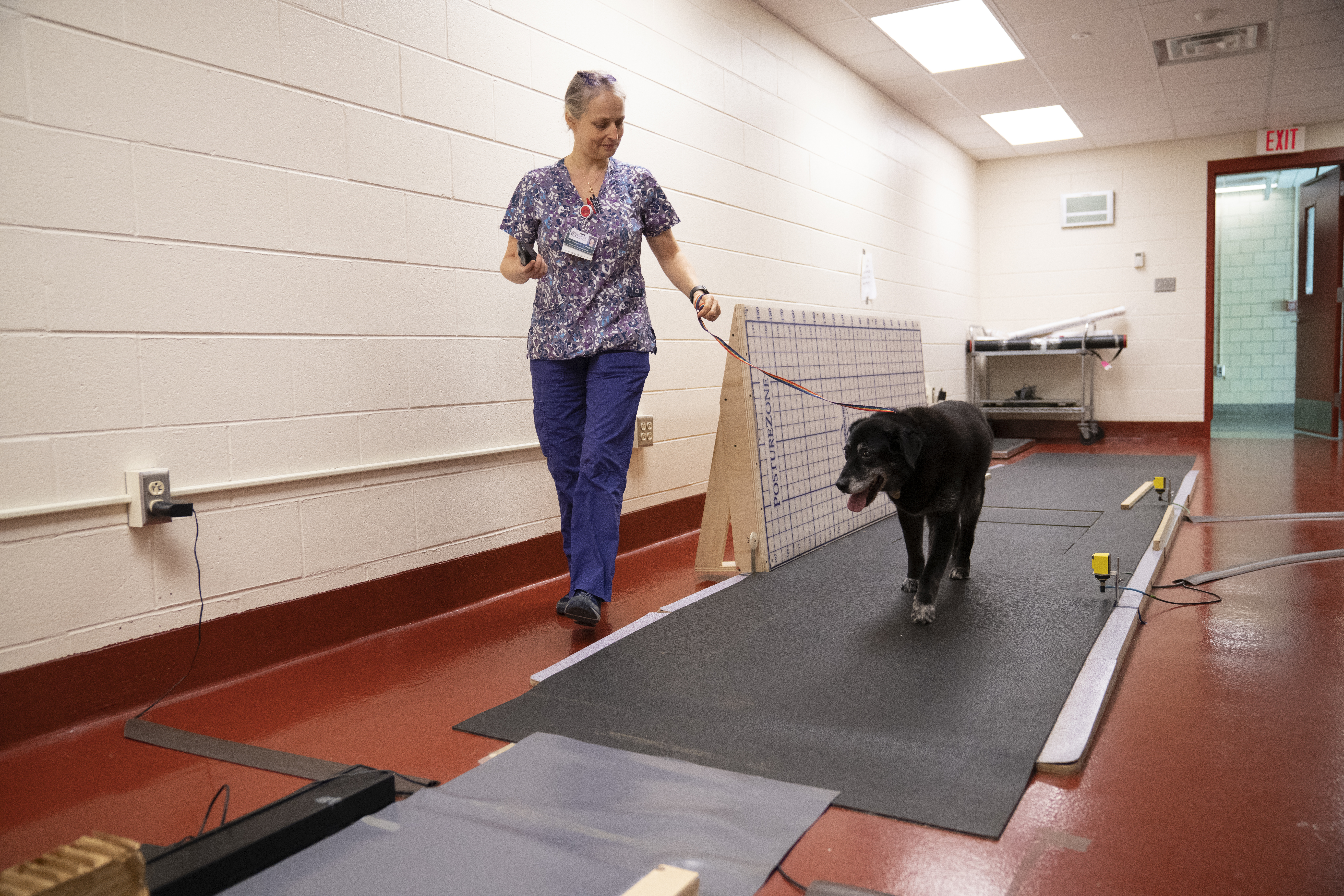 What are the Rotations?
SMALL ANIMAL ROTATIONS
Small Animal Surgery

Preceptors rotating through the Small Animal Surgery section will be exposed to a variety of surgical cases with either soft tissue or orthopedic conditions. Preceptors will learn proper aseptic techniques, instrument identification, proper instrument care/preparation, and sterilization methods.

 They will shadow and assist the surgical technicians in their daily routines which include: 

Receiving surgical appointments and getting patient histories
Helping restrain and assisting with physical exams, bandage changes, etc.
Scheduling  pre-operative exams for blood work, sedation, radiology, ultrasound, CT, MRI
Helping set-up operating rooms and assisting in surgery
Small Animal Anesthesia

The small animal anesthesia department coordinates, creates plans for, and performs anesthesia for orthopedic surgeries, soft tissue surgeries, ophthalmologic surgeries, neurology surgeries, MRIs, CT scans, endoscopies, dentistry procedures, and others. Primarily, preceptors will observe pre-medication, induction, maintenance of inhalant anesthesia, and recovery. Preceptors may have the opportunity to assist LVTs and residents with tasks such as:

Creating an anesthetic plan (look up history, bloodwork, physical exam, choose drugs, etc)
Helping calculate drug dosages and drawing up drugs
Helping pre-medicate, place IV catheter, induce, intubate, administer inhalant anesthesia, and recover patient
Helping place monitors on the patient and recording information on the anesthesia record
Restraining patients for physical exams, pre-medication, and IV catheter placement.
Ophthalmology

On the ophthalmology service, preceptors will be able to observe surgeries and assist LVTs with appointments. Common procedures on this service include cataract surgery, lens luxations, nictitan gland replacements, laser pexy, ERG, and others, primarily on small animals. Preceptors will be able to sit in on rounds or short lectures with the students. Some tasks the preceptor may perform include:

Restraining patients for examinations, medications, and blood draws
Administering medications, such as eye drops
Drawing blood
Setting up equipment for procedure

 

Small Animal Internal Medicine

Internal medicine's role in the hospital is to take over or receive patient transfers from ER, receive stable patients via appointments, and perform procedures.  The patients are usually seen for either acute organ injuries (i.e. fatty liver, leptospirosis infection, etc.) or for chronic disease processes (i.e. IBD, Cushing's, diabetes, etc.).  The patients usually require ultrasounds and full blood work at the minimum.  Common procedures done on internal medicine are: FNA's (blind and ultrasound guided), joint taps, bone marrow aspiration, CT, rhinoscopy, cystoscopy, endoscopy (upper, lower, foreign body removals), laparoscopic liver biopsies, skin biopsies, esophagostomy tube placement, gastric feeding tube placement, balloon dilation, among others. Preceptors may have the opportunity to assist with:

Blood collection, IV catheter placement, or cystocentesis
Restraining patients
Setting up for procedures
Assisting with procedures
Administering sedation and monitoring sedated/anesthetized patients
Processing laboratory samples
Exotics:

The exotics department performs a variety of functions, from routine physical exams to surgical procedures on exotic patients such as rabbits, rodents, reptiles, and birds. While on exotics, preceptors can expect to observe handling and restraint of various species, client communication, blood collection, medication administration, sedation/anesthesia, surgical procedures, radiographs, and other various procedures. Preceptors should be aware that they may only be able to observe on this rotation, as some patients become stressed easily or are critical. If possible, preceptors may be able to participate in tasks such as:

Blood collection and quick assessment tests
Assisting with anesthesia, radiology and surgical procedures
Assisting with subcutaneous fluids, oral medications, and injections
Feeding patients and other patient care
Maintaining cleanliness of facility and restocking of area
Community Practice Service

Community Practice Service (CPS) operates similarly to an independent general practice. The preceptor on this rotation will observe physical exams, vaccinations, surgeries such as spays and neuters, blood tests, and referrals. While on CPS, preceptors may be able to participate in tasks such as:

Restraining for physical exams
Blood collection
Vaccinating
Assisting LVTs prepare for surgeries
Observing anesthesia protocols
LARGE ANIMAL ROTATIONS
Large Animal Internal Medicine

Internal Medicine is a fast-paced emergency type environment with many opportunities for hands on learning. Preceptor is expected to know basic handling of all species, able to take direction and be a highly motivated person. Preceptors will experience handling during catheter placement, ultrasound, and examinations of horses, cows, camelids, pigs, sheep, and goats.

Preceptor Medicine Expectations:

Helping set up for appointments and hold patients for exams
Helping students with treatments
Assisting with drawing blood, placing catheters and administering medications
Delivering blood to the lab, and knowing reasons for submitting certain tests
Participating in service rounds
Large Animal Surgery

The large animal surgery service works with multiple types of farm animals such as horses, cows, goats, pigs, and sheep in need of soft tissue or orthopedic surgeries.  Soft tissue surgeries include castrations, mass removals, hernia repairs, and others. Horses commonly present for throat and upper airway surgeries. Orthopedic surgeries include fracture repairs, arthroscopies, screw placements, and a multitude of others.

Preceptor Surgical Skill Expectations:

Prepare a surgery suite and induction room
Identify surgical equipment, learn proper way to open surgery packs
Learn proper gowning and gloving techniques
Basic understanding of instrument care, cleaning, and sterilization of packs
Assisting in induction, surgery suite, and scheduling of surgeries
Helping with cleaning and stocking of surgery area
Large Animal Anesthesia

Large animal anesthesia LVTs sedate and/or anesthetize horses, cattle, alpacas, llamas, pigs, goats, sheep, and the occasional exotic/large wildlife animals for a variety of procedures. Preceptors will observe IM injections, IV catheter placement, premedication, induction, maintenance, ventilation techniques for large animals, and recovery of patients. Preceptors may have the opportunity to assist LVTs and residents with tasks such as:

Administering IM and IV injections
Placing IV catheters and arterial catheters
Assisting with induction and intubation
Placing monitoring equipment on patient
Operating the anesthesia machine and syringe pumps
Keeping an anesthetic record
Assisting with extubation and patient recovery