Gretchen Goldman | Bringing Science to Bear for Climate Solutions and Environmental Justice – A Perspective from the White House Office of Science and Technology Policy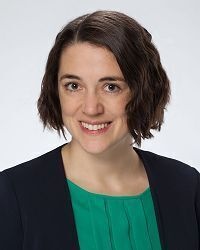 Monday, April 11, 2022 - 2:45pm
Now is a critical time for action to address the climate crisis and the scientific community has a key role to play—not only in advancing scientific understanding of climate change and its impacts, but also in science communication and engagement with communities, stakeholders, and decision-makers at all levels. Policy decisions on climate change must be informed by both scientific evidence and robust community input. The impacts of climate change exacerbate existing societal inequities, and climate solutions must ensure that community voices are elevated and environmental justice is delivered to communities across the nation. The Biden administration is employing a whole-of-government approach to advance climate solutions and address environmental injustices. This talk will highlight the ongoing work of the White House Office of Science and Technology Policy and other parts of the US Government to address issues of climate change and environmental justice.
Gretchen Goldman (White House Office of Science and Technology Policy) will present in the
2022 Perspectives on the Climate Change Challenge Seminar Series:
Most Mondays, Spring Semester 2022, 2:45-4:00pm
Available via Zoom (ID: 953 9733 0144; Passcode: 024210)
 
This university-wide seminar series is open to the public, and provides important views on the critical issue of climate change, drawing from many perspectives and disciplines. Experts from Cornell University and beyond present an overview of the science of climate change and climate change models, the implications for agriculture, ecosystems, and food systems, and provide important economic, ethical, and policy insights on the issue. The seminar is being organized and sponsored by the Department of Biological and Environmental Engineering and the Cornell Atkinson Center for Sustainability.