Chloe Ahmann | How Waste Became 'Renewable' in Baltimore – A Cautionary Tale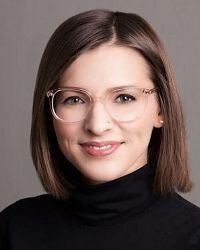 Monday, May 9, 2022 - 2:45pm
Bio: Chloe Ahmann is an Assistant Professor in the Department of Anthropology at Cornell. Chloe is an environmental anthropologist studying the long afterlife of American industry. Chloe's work is based in Baltimore, following industrialism's enduring traces in toxified landscapes, patchy regulation, quotidian expressions of white supremacy, and particular orientations toward time. The work considers what efforts to think and enact environmental futures look like from the sedimented space of late industrialism. Chloe is also beginning work on ecofascist sentiments in the United States, and the dark utopian visions that sustain them. For the latest research, see "Breathing Late Industrialism," a thematic collection I co-edited for Engaging Science, Technology, and Society with Alison Kenner, and "Unbelonging: The Politics of Address," recently out with Anthropological Theory Commons. Come Spring 2022, a special issue I edited on "Vacancy" will be published at Anthropological Quarterly.
Chloe Ahmann (Department of Anthropology, Cornell University) will present in the
2022 Perspectives on the Climate Change Challenge Seminar Series:
Most Mondays, Spring Semester 2022, 2:45-4:00pm
Available via Zoom (ID: 953 9733 0144; Passcode: 024210)
 
This university-wide seminar series is open to the public, and provides important views on the critical issue of climate change, drawing from many perspectives and disciplines. Experts from Cornell University and beyond present an overview of the science of climate change and climate change models, the implications for agriculture, ecosystems, and food systems, and provide important economic, ethical, and policy insights on the issue. The seminar is being organized and sponsored by the Department of Biological and Environmental Engineering and the Cornell Atkinson Center for Sustainability.