Pathways from Postdoc to Faculty: I got an offer! What do I do now?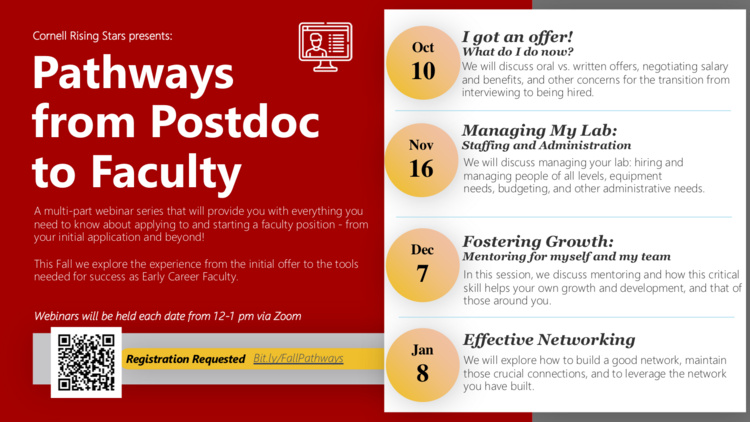 Tuesday, October 10, 2023 - 12:00pm
Open to postdocs from Cornell and Cornell Rising Stars, focused on the biomedical sciences.
In this webinar, we will discuss oral vs. written offers, negotiating salary and benefits, and other concerns for the transition from interviewing to being hired.