Our Doctors & Staff
Full-time Clinicians
Board Certified Surgery Specialist
Hospital Director
Radiation Safety Officer
Biosecurity Officer
Dr. John Pigott is a specialist veterinary surgeon and 2009 graduate of the College of Veterinary Medicine at Cornell University.  He completed his equine surgery residency training at The Ohio State University and has performed research in equine orthopedics, regenerative medicine and upper airway disorders.  Before moving to CRES, Dr. Pigott was employed by a private practice referral hospital in Wisconsin where he worked in both elective and emergency orthopedic and soft tissue surgery, advanced imaging and lameness. Dr. Pigott joined the team at CRES in 2015 and has notable expertise in orthopedic surgery, upper airway surgery, complicated lameness, advanced imaging and regenerative medicine.  He has an extensive history as a competitor in the hunter/jumper field, and utilizes this unique knowledge daily as he approaches cases across disciplines.  As a recognized specialist, Dr. Pigott is an invited speaker at both national and international conferences on the topics of orthopedics, regenerative medicine, and lameness. 
Dr. Santiago Mejia
Dr. Santiago Mejia is joining CRES as another full time surgeon, covering orthopedics, soft tissue, lameness/imaging and emergency. Dr. Mejia grew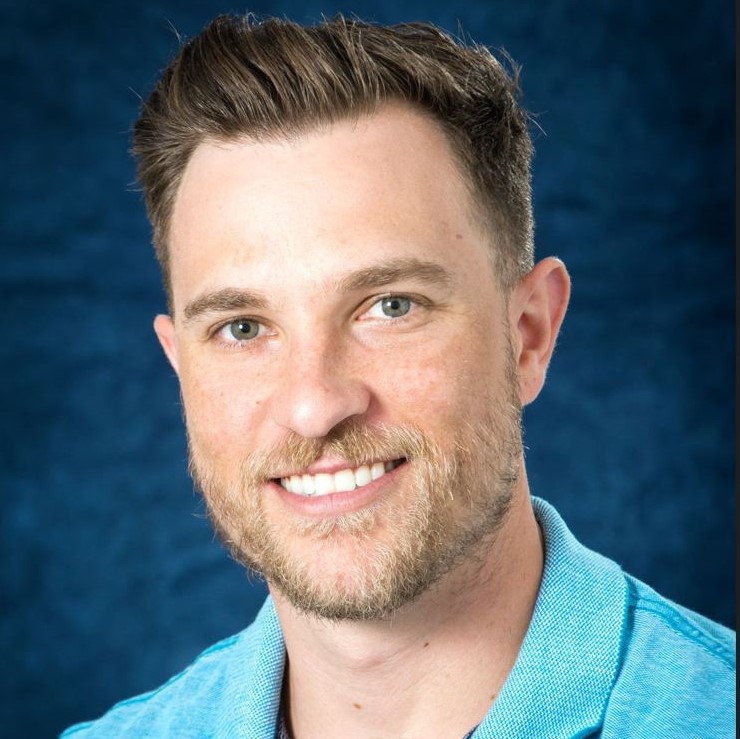 up in Colombia, riding Paso Fino and Quarter horses. He has professional veterinary experience from Kentucky, North Carolina, and was a previous intern at Cornell Ruffian. His recent research examined ortho-biologics as potential disease modifying drugs for the treatment of equine osteoarthritis. His professional interests include equine upper airway surgery, minimally invasive surgery, lameness and advanced imaging. In his free time, he enjoys spending time with his wife and two kids.  
---
Rotating Clinicians with Cornell Ithaca
Edward Earley DVM, AVDC/Eq
Board Certified Dentistry/Dental Surgery Specialist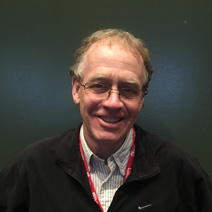 Dr. Edward Earley of Large Animal Dentistry and Oral Surgery at Cornell University College of Veterinary Medicine, provides dental services at Cornell Ruffian Equine Specialists. As a board certified Equine Dentist and Oral Surgeon, he treats a wide range of clinical conditions utilizing orthodontic, periodontal, endodontic, restorative, oral medicine and oral surgery procedures. He promotes minimal, conservative and focal odontoplasty (floating) correlated to a specific oral diagnosis which helps to promote longevity of the equine dentition. Dr. Earley has a developing interest in research for the increasingly prevalent disease of EOTRH (Equine Odontoclastic Tooth Resorption and Hypercementosis). As a graduate from the College of Veterinary Medicine at Michigan State University in 1985, he moved to North Central Pennsylvania and established a veterinary practice in Williamsport. In 2004, he started advanced training in Equine Dentistry through the Alternate Pathway Program of the Academy of Veterinary Dentistry (AVD). In 2008, he completed the program and became an AVD Equine Fellow. In 2010, Dr. Earley started a Non-Species Specific Alternate Pathway Residency Program at Cornell University. In 2014, he became a founding Equine Diplomate of the American Veterinary Dental College (AVDC/Eq). Over the years he has participated in several committees through the American Association of Equine Practitioners (AAEP), AVD and the AVDC/Eq to promote and develop Equine Dentistry within the Veterinary Profession.
---
2022-2023 CRES Interns
Mana Okudaira, DVM
Dr. Mana Okudaira grew up in mid-town Manhattan nurturing her love of horses at the (now historic) Claremont Riding Academy and petting the carriage horses in Central Park.  She went on to become a licensed veterinary technician and completed her undergraduate studies at Cornell University.  Dr. Mana stayed in Ithaca and received her Doctorate of Veterinary Medicine at the Cornell College of Veterinary Medicine in 2020.
At Cornell, Dr. Mana worked in the Equine and Nemo Farm Animal Hospital as a large animal surgery technician, assisted in clinical research in the Comparative Orthopedics Laboratory and ran horses on the treadmill at the Equine Performance Clinic.   Following graduation, she ventured off to the west coast and completed an internship at Pioneer Equine Hospital in Oakdale, CA.  Dr. Mana then joined the Equine Field Service at Colorado State University where she enjoyed a year of equine ambulatory work and teaching veterinary students. Dr. Mana now returns to New York and is excited to join the team at Cornell Ruffian.  Her interests include surgery, regenerative therapies, exercise physiology and emergency medicine.  She loves to travel and hopes to one day bring advanced equine surgical care to developing nations.  Currently however, all of her free time is devoted to trying to tire out her 1.5 year old GSD, Nala.
---
Ligia Pentzke, DVM
Dr. Ligia Pentzke was born and raised in Puerto Rico, where she learned to love the ocean and warm weather. Growing up she was always passionate about animals, although never was really exposed to horses. Dr. Pentzke went to veterinary school at Ross University on her neighbor island St. Kitts & Nevis. It was there, where she learned how to cherish Nevisian donkeys, which helped her realize her passion for the equine world. Later on, she completed her clinical year at Colorado State University where she reassured her interest in academia, which is why she completed a one year rotating equine medicine and surgery internship at Washington State University. Later, she joined Pioneer Equine Hospital to complete a second internship in sunny California before pursuing further specialization. Dr. Pentzke's interests include surgery, lameness, sports medicine, emergency and critical care. Her aspiration is to become a large animal surgeon and travel around the world working in different cultures. In her spare time, Dr. Pentzke loves to take her dog, Lennon swimming, go for runs, dance or play her guitar. She is a firm believer that pineapple does not belong in pizza and loves to bring people together to celebrate pretty much anything.
---
Matt Woodman, DVM

Dr. Woodman was raised in southern Alberta, Canada. He grew up with a variety of animals and started riding horses while in high school. After completing his undergraduate degree in General Science at Mount Royal University, he attended the Western College of Veterinary Medicine in Saskatchewan, Canada. His special interests include sports medicine and lameness as well as both orthopaedic and soft tissue surgery. Outside of the hospital Dr. Woodman enjoys staying active in a variety of ways. His particular hobbies include fishing, skiing, surfing and traveling.
---
Meet our Staff
Jill Nordberg, BS LVT: Practice Manager, Licensed Veterinary Technician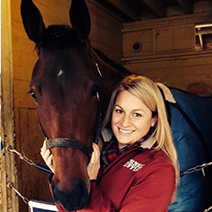 Jill grew up in the thumb of Michigan riding and showing Arabians and working on her family's cash crop/hog farm. She attended Michigan State University and received her Bachelor's degree in Veterinary Technology. Upon graduation she moved to Lexington, Kentucky and worked at a high volume equine practice where she furthered her interest in anesthesia, surgery and MRI. After getting married she moved to Long Island, NY and started working for Dr. James Hunt at Belmont Park when the opportunity to work with Cornell presented itself after their acquisition of Cornell Ruffian Equine Specialists. She soon joined Cornell's team and assisted with the opening and operating of the facility. She quickly moved into the role of Practice Manager and also performs technical duties such as anesthesia and patient care. In her free time she enjoys spending time with her growing family and riding her horse.
---
Kaley Rave: Customer Service Representative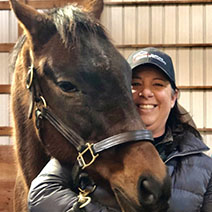 Kaley is one of our Customer Service Representatives here at CRES. She is a friendly face to everyone who comes into or calls the hospital and joined the CRES team in 2018. She has always loved horses, and rode when she was younger. Both of Kaley's daughters have inherited her love of horses, her oldest even has a horse of her own, a rescued thoroughbred named Falcon. When she's not working, Kaley loves to be with her family and spend time outside gardening.
---
Lindsay Conologue: Licensed Veterinary Technician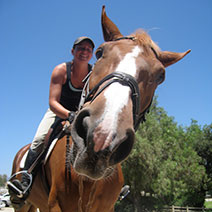 Lindsay grew up riding and showing hunter/jumpers on Long Island.  She pursued horses as a career after graduating in 2009 with her bachelors in both English Equestrian Studies and Animal Science from The University of Findlay.  After graduation, Lindsay moved around filling different working student and training positions at hunter/jumper, breeding and dressage barns in Alabama and California.  In 2011, Lindsay returned to Long Island to obtain her veterinary technicians' license.   She is one of our LVTs and has become proficient in many areas of the hospital, most notably surgery and MRI.  Lindsay is very passionate about her job and very excited to have been a part of CRES from the beginning. In her free time, Lindsay enjoys spending time with her dogs and staying active through rock climbing and hiking.
---
Katelyn Trzcinski: Licensed Veterinary Technician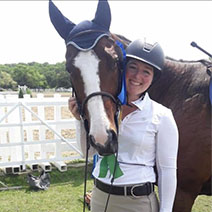 Kate first developed her love for horses while taking lessons and competing as a young rider. Before coming to CRES in 2017, she spent 7 years taking care of and training horses in Suffolk County. During this time, she found herself drawn to sport horse medicine and rehabilitation. This lead her to pursue a career in equine veterinary medicine. While working in Suffolk County, Kate was able to adopt and retire an OTTB turned lesson horse, Baylee. She also repurposed a second OTTB, Copee. Kate spends her time away from work riding her horses, taking family motorcycle trips, and spending time with her fiance, Dan. 
---
Martyn Blackmore: Licensed Veterinary Technician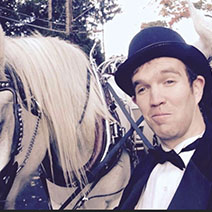 Martyn Grew up around horses and had his first pony ride at 5 months old and never looked back. He competed for many years in the Westchester, Dutchess, and Long Island show circuits with his childhood barn, Pelham Bit Stables in the Bronx. When he was finished competing, Martyn worked as a trail guide and a riding instructor. His deep love of animals fueled his pursuit for a career in caring for them. After receiving his veterinary technicians license Martyn worked in small animal care until he found his way to Cornell Ruffian Equine Specialists Hospital in 2019, which he describes as his dream job.
---
Cathleen Brennan: Licensed Veterinary Technician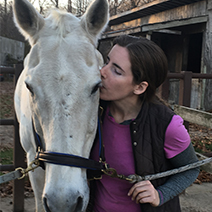 Cathleen has been an equestrian since the age of 6 and continues to be an active competitor in both English and Western disciplines. She graduated from Suffolk Community College in 2019 with an associate's degree in veterinary technology and joined our team of Licensed Veterinary Technicians in August of 2021.  Her love of animals extends beyond just our hospital; in her spare time Cathleen also volunteers at the North Shore Horse Rescue. Her hobbies include reading science fiction and fantasy novels, crocheting, and hiking
---
Abigail Savage: Licensed Veterinary Technician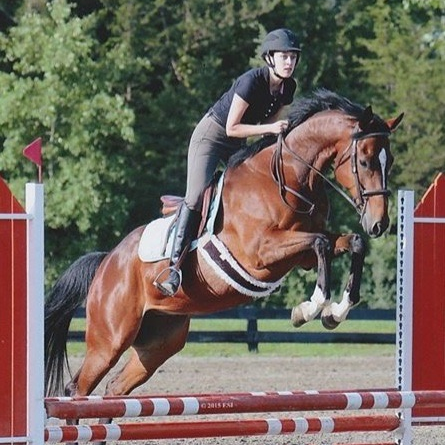 Abigail joined our team of Licensed Veterinary Technicians in January 2022. Originally from Northern New York, she graduated with a Bachelor's degrees in Psychology and Biology from SUNY Potsdam in 2017 and an Associate's degree in Veterinary Science Technology from SUNY Canton in 2020. Abigail began her career in small animal veterinary medicine in 2020. Since the age of 9, she has trained in the English discipline, riding both recreationally and competitively in the jumper division. She owned an OTTB named Jailbreak (aka Wings) and has an adopted cat named Smudge. In her free time Abigail and her fiancé Mike enjoy hiking and snowboarding and she is very excited to begin this new chapter of her life here on Long Island.
---
Veronica Caravella: Veterinary Assistant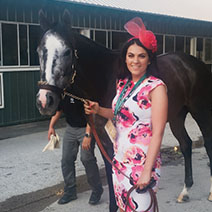 Veronica was born and raised in New Jersey where she grew up riding and showing hunters. She spent most of her summers going with her family to Saratoga Racetrack, where her love for thoroughbred racehorses first began. During her undergraduate career at Finlay Veronica participated in a study abroad internship at Randwick Equine Center in Sydney, Australia which sparked her interest in equine veterinary medicine. After college she worked for 7 years as an equine therapist at multiple racetracks around the country before settling down and calling Belmont Racetrack home. The opening of Cornell Ruffian Equine Specialist across the street from Belmont reignited her interest in pursuing a career in equine veterinary medicine, so Veronica enrolled in a program to become a Licensed Veterinary Technician. In August 2019, while working towards her veterinary technician's license, she became a member of the CRES team.
---
Hallie Zdenek: Licensed Veterinary Technician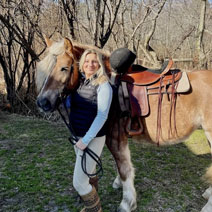 Hallie was born and raised on Long Island. She knew from a very young age that she wanted to spend as much time around animals as she could, especially horses. She started riding at the age of 10 and has been around them ever since. Hallie gained much knowledge and experience from interning with equine clinics while pursuing her degree in veterinary technology from the University of New Hampshire. She graduated in May of 2022, and started her career with horses when she joined the CRES team in June of 2022. Hallie is now one of our licensed veterinary technicians and would consider this a dream job for herself. She is most interested in sport horse medicine and rehabilitation and will be pursuing certification as an equine rehabilitation practitioner. When not at work Hallie spends most of her free time with her dogs, at the beach or traveling. 
---
Mellisa Pedreros: Veterinary Assistant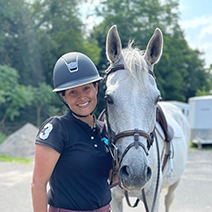 Mellisa grew up on Long Island where she began working with horses as a teen. She volunteered and interned at a therapeutic riding center for many years. Mellisa began volunteering at CRES in the winter of 2017, and joined the team as a veterinary assistant in the summer of 2020. In her spare time, she enjoys spending time with her family and dogs.
---
Jerome Jackson: Animal Attendant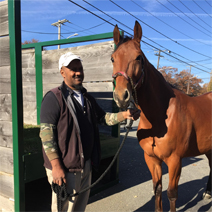 Jack started with CRES in early 2015 and joined the animal attendant team. He is a Kentucky native and has worked with horses for decades and is very interested in maintaining the standard of daily care that they require. When not at work Jack enjoys following the racing industry and time with his family.
---
Juan Munt: Animal Attendant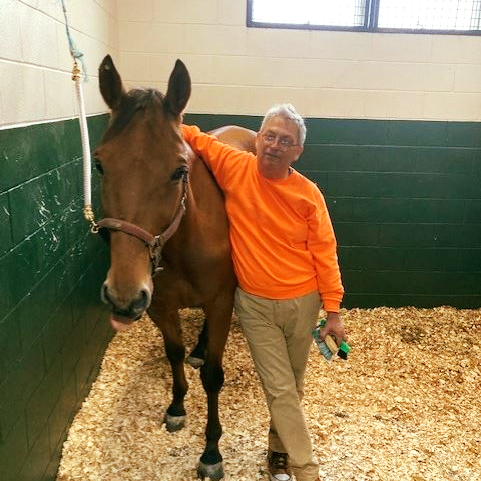 Juan was born in Lima, Peru. He started his career at Belmont Park in 1997. During his 25 years at the track, Juan worked a variety of roles for several prominent trainers. He spent the latter half of those years working as a foreman for one of the top trainers in the country. His experience has provided him with a wealth of knowledge and has perpetuated his genuine passion for horses. Juan started at Cornell Ruffian in January of 2022 as one of our barn attendants. His compassion and love of horses is evident in everything that he does here. Juan makes himself available to assist any and every member of our team and always does so with a smile.