What is Maddie's® Shelter Medicine Program at Cornell?
Maddie's® Shelter Medicine Program is a comprehensive shelter medicine program at the Cornell University College of Veterinary Medicine made possible by Maddie's Fund®.
Consultations
News
Contact Us
---
July 12-14, 2019                                                                                                                                         Cornell University CVM, Ithaca, NY
Now in its 16th year, this conference provides high-quality education for veterinary, animal shelter, and spay/neuter professionals to improve the quality of care for animals. Presentations are given by speakers who are highly regarded in their respective fields in four major tracks: DVM, LVT, management and staff & volunteers. 
The main conference program (including keynote address) has been approved for 25.25 hours of continuing education credit in jurisdictions that recognize RACE approval, with 13.25 hours available to an individual attendee. The pre-conference workshop has been approved for 5.75 hours of continuing education credit in jurisdictions that recognize RACE approval. All courses have been pre-approved for Certified Animal Welfare Administrator continuing education credits by The Association for Animal Welfare Advancement.
---
---
Our Mission
To provide veterinary students and practitioners with specialized knowledge of shelter medicine and the skills to enhance the medical and behavioral health of sheltered animals, and to save animal lives through science, leadership. and service. This mission is delivered through the following core strategies:
Training of veterinary students and practitioners in the problems of homeless animals, the animal sheltering system, and medical and behavioral care of individual animals and the shelter population as a whole
Advanced training of veterinary students, interns, and fellows to become experts and future leaders in the shelter medicine specialty field
Outreach consultation services to assist shelters with implementation of industry best practices regarding animal health and welfare and provision of disease outbreak diagnosis, response, and prevention strategies
Providing shelters and humane organizations access to subsidized diagnostic services through our Maddies'® Shelter Lab
---
Our Vision
Our vision is an army of practice-ready shelter veterinarians who have the knowledge, experience, and wisdom to join a shelter and make an immediate positive impact for shelter animals and the communities they live in.
---
Made Possible by Maddie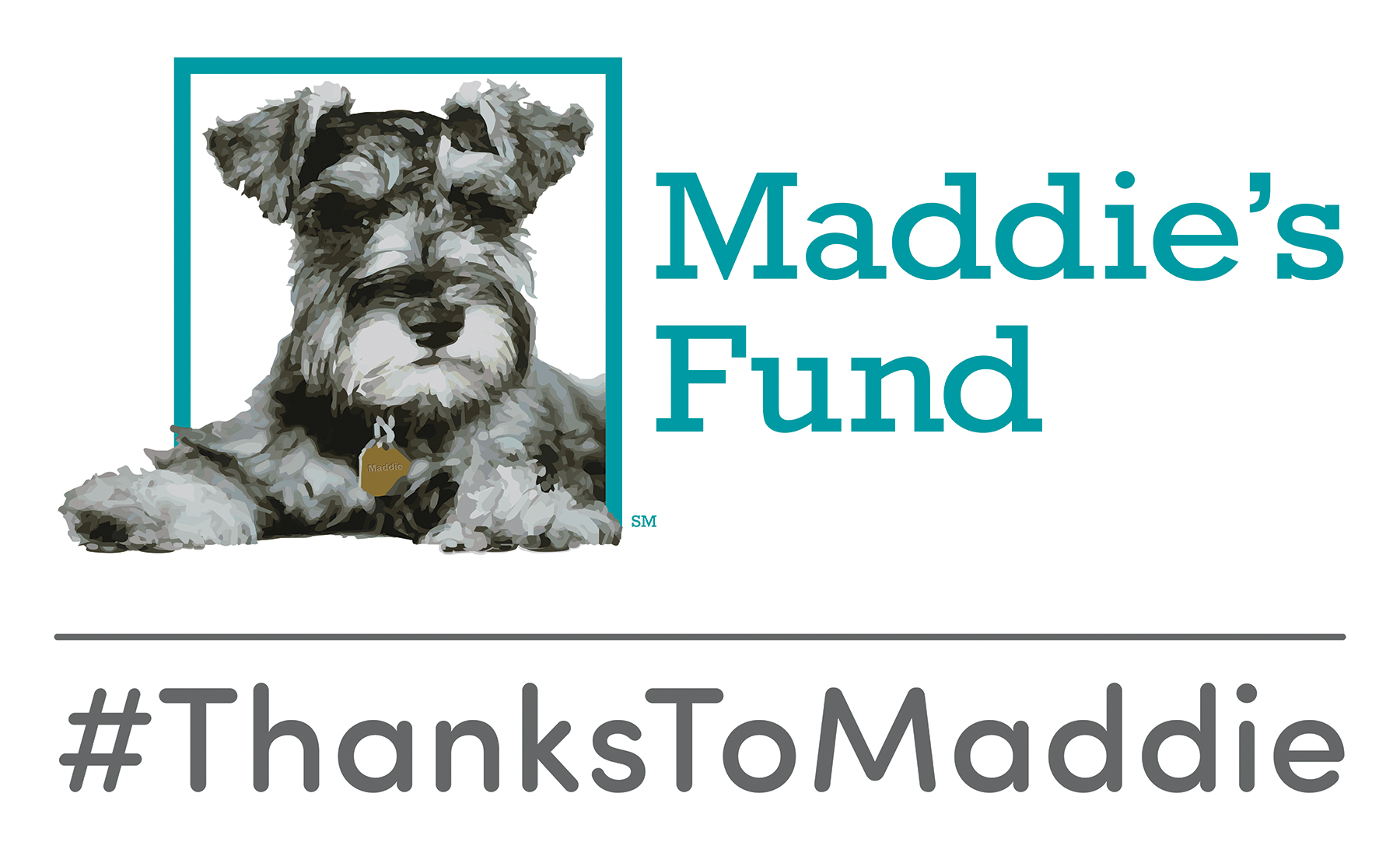 Maddie's Fund®is a family foundation created in 1994 by Workday® co-founder Dave Duffield and his wife, Cheryl, who have endowed the Foundation with more than $300 million. Since then, the Foundation has awarded more than $208.9 million in grants toward increased community lifesaving, shelter management leadership, shelter medicine education, and foster care across the U.S. The Duffields named Maddie's Fund after their Miniature Schnauzer Maddie, who always made them laugh and gave them much joy. Maddie was with Dave and Cheryl for ten years and continues to inspire them today.
Maddie's Fund is the fulfillment of a promise to an inspirational dog, investing its resources to create a no-kill nation where every dog and cat is guaranteed a healthy home or habitat. #ThanksToMaddie.
---
Veterinarians Oath
Being admitted to the profession of veterinary medicine, I solemnly swear to use my scientific knowledge and skills for the benefit of society through the protection of animal health and welfare, the prevention and relief of animal suffering, the conservation of animal resources, the promotion of public health, and the advancement of medical knowledge.

I will practice my profession conscientiously, with dignity, and in keeping with the principles of veterinary medical ethics.

I accept as a lifelong obligation the continual improvement of my professional knowledge and competence.

American Veterinary Medical Association (AVMA)