Shelter Medicine Internship
The goal of this intensive one-year internship is to produce skilled shelter medicine practitioners ready to take on leadership roles in animal welfare.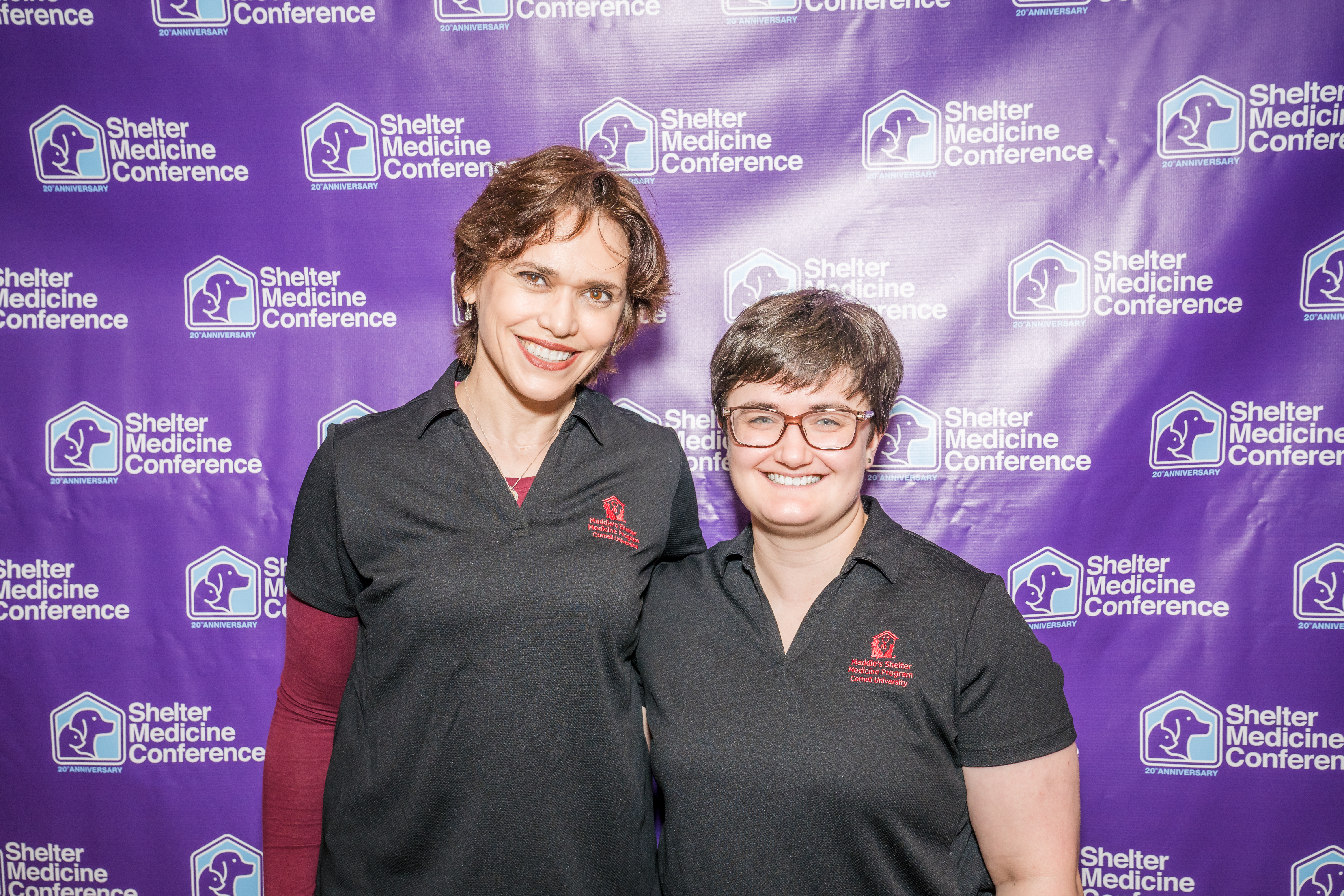 Internship Objectives
The specific objectives of the Shelter Medicine Internship Program are: 
To provide advanced training in preventive medicine, shelter medicine practice, and epidemiology.
To advance clinical knowledge and skills in general veterinary medicine, but especially in the areas of urgent care/triage, soft tissue surgery, preventive medicine, infectious disease, dermatology, dentistry, and exotic animal medicine. This will be accomplished both through clinical rotations in specialty departments of the Companion Animal Hospital and on-site care at partner shelters.
To provide advanced training in spay/neuter techniques, specifically those supporting high-quality/high volume programs and pediatric spay/neuter. This will include participation in spay/neuter at partner shelters, as well as opportunities for travel to other HQHVSN settings.
To engage in field and community medicine. The intern will gain insight into providing quality veterinary care in field conditions with minimal diagnostic capabilities and practical treatment limitations. 
To provide advanced training in companion animal behavioral health as it applies to animal shelters. This will be accomplished through time spent with a faculty member with a behavioral focus, participation in ongoing workshops at local and regional shelters, and course lectures. 
To provide training in forensic necropsy and cruelty investigation. This may include working in cooperation with local humane investigators and the anatomic pathology department in necropsy as caseload allows. 
To provide advanced training in the creation of shelter care protocols. This will include the construction of an evidence-based Medical Policy and Protocol suitable for implementation. 
To provide support for academic research and scientific writing. This may include the production and/or publication of one scholarly case report demonstrating a comprehensive review of the relevant literature and synthesis of the principles of shelter medicine. 
To provide opportunities to develop didactic and clinical teaching skills. The first will involve mentoring in the delivery of high-quality, professional lectures. The second will involve developing skills in small group facilitation and collaborative case-based clinical learning. Audiences will include academic colleagues, veterinary students, and shelter staff. 
To provide exposure to shelter management, including but not limited to medical staff management; collaboration with intake, care, and adoptions staff; and using technology to aid in shelter management and promotions. 
To provide opportunities to develop skills in data collection and management utilizing shelter-friendly software and to become familiar with basic shelter medicine metrics. 
To expose interns to diverse and varied shelter settings. Interns will be required to visit informally a minimum of 15 animal shelters during the course of the internship year.
Upon satisfactory completion of the internship, a "Certificate of Shelter Medicine Internship" will be awarded. 
Overview of the Shelter Medicine Internship Program
Shelter medicine differs from traditional small animal private practice. Shelter medicine practice blends individual patient care with population health management, including preventative medicine and behavioral health. Interns work in local animal shelters and in the Cornell University Hospital for Animals with an experienced clinician to deliver care to shelter animals. They consult on best shelter practices aimed at health maintenance and management of disease. Prevention of pet homelessness, including additional training in spay/neuter and behavior, is emphasized. Interns will participate in shelter medicine and other relevant seminars, journal clubs and shelter medicine rounds (often leading the discussions). Interns assist in the supervision of veterinary students on the Shelter Medicine rotation (which includes spay/neuter training) at local shelters and provide lectures in the shelter medicine elective courses. Excellent communication skills, adaptability, and a collaborative nature are critical to success in this internship. 
Approximately 20% of the internship will be spent rotating through clinical services in the Cornell University Hospital for Animals, with rotations on services with most applicability to a career in shelter medicine – including exotics, wildlife, necropsy, and clinical pathology. Shelter medicine interns will rotate through the Emergency and Critical Care service for six weeks per year along with other rotating interns, and will also provide urgent call services for the Tompkins County SPCA two weeks per month, including weekends, with faculty available for back up at all times. Extramural experiences may include travel for spay/neuter trips, consultations, forensics, community medicine, or shelter practice in different shelter types. While on clinical rotations, the intern will act as an integral member of the service and work with other house officers, senior students, and veterinarian mentors. 
Experienced veterinarians and recent graduates who are passionate about changing the lives of animals in shelters and community care settings are welcome to apply.
I particularly enjoyed the multifaceted approach to the internship. Apart from traditional veterinary work in the shelter, there were also opportunities for shelter consultations, investigations, access-to-care clinics, shadowing shelter operations, emergency shifts and rotations at the Cornell University Hospital for Animals. The team was very supportive of my goals to join a shelter medicine residency program. 

Today, I am the first shelter medicine resident in Canada, and I hope to continue my career in academia and consulting. I continue to use the knowledge that I gained from all the experiences during my time with MSMP Cornell every day in my current position. 

-Dr. Wesley Cheung, 2019 Maddie's® Shelter Medicine Intern 
**All costs associated with travel for conferences and consultations will be covered by the program and all materials needed, such as textbooks, will be provided!! 
---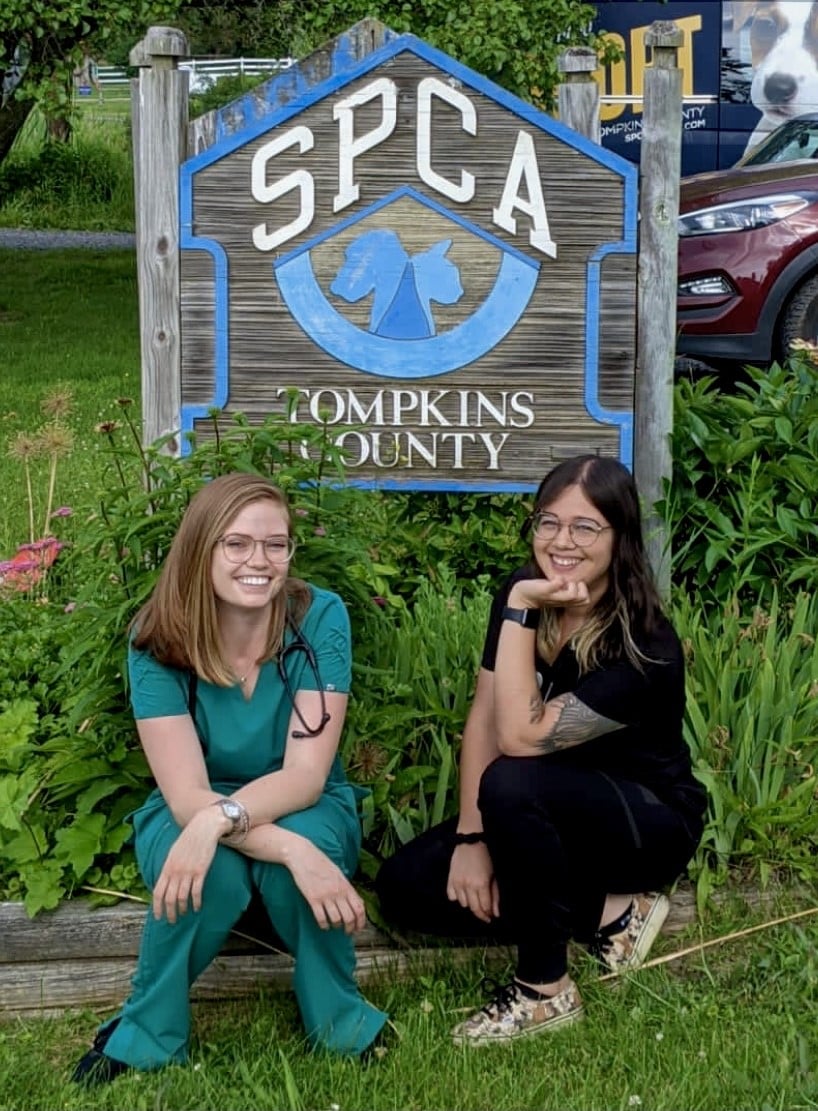 Internship Requirements
The application and selection process for the Shelter Medicine Internships occurs through the Veterinary Internship and Residency Matching Program (VIRMP).
Pre-requisites for entering the matching process are a DVM or equivalent degree.  Candidates should be eligible for licensure in NYS. Preference will be given to candidates demonstrating previous interest and experience in shelter medicine. Requirements for applying to the VIRMP Program are:
VIRMP application
Veterinary School Official Transcript from University Registrar
Personal Statement
Curriculum Vitae
3-4 Standardized Letters of Reference
---


Further Information
Dr. Lena DeTar
Interim Director, Janet L. Swanson Director of Maddie's® Shelter Medicine Program
Assistant Clinical Professor
Maddie's® Shelter Medicine Program
College of Veterinary Medicine
Cornell University, Ithaca, NY 14853
Email: hgd29@cornell.edu