For Veterinary Students
Trainee Experience
Cornell's residents and interns in shelter medicine receive the most comprehensive training in the subject in the world. Since 2010, they have gone on to become leaders in the field, directing shelter medicine programs for national humane organizations, large regional animal shelters and academic programs. Veterinary students with shelter medicine training enter their communities poised to make a tremendous difference for shelter and community animals.
In 2015, shelter medicine practice became a recognized specialty with the American Board of Veterinary Practitioners. Dr. Jan Scarlett and Elizabeth Berliner, D.V.M. '03, served on the organizing committee, playing an important role in creating a pathway for future veterinary professionals in animal welfare.
---
Why choose shelter medicine?
Are you interested in helping communities at a population, or community, level?
Do you want to focus on overall community pet education, pet overpopulation, and responsible pet care?
Would you like to understand how the shelter plays a role in the health of a community (both in infectious disease and through the human-animal bond).?
Do you want to save lives?
Why study shelter medicine at Cornell University?
Cornell University's Maddie's® Shelter Medicine Program is one of the few schools offering a robust shelter medicine program, that not only teaches classes, but has a rotation for students in their clinical years and is dedicated to training new shelter veterinarians. 
---
Opportunities for further study
This one year internship provides graduate veterinarians with specialized training in all areas of shelter medicine, including surgical techniques, shelter management techniques, population health, animal behavior, and epidemiology.
During this two week rotation in shelter medicine, 4th year veterinary students from Cornell and other universities get a glimpse into the world of shelter medicine and hands on experience at a local shelter. 
With support from the ASPCA or Maddie's® Fund, our program provides funds for travel and housing to Cornell veterinary students interested in completing an externship for up to two weeks at shelters and humane organizations. Please see our website for more information. 
Mentorship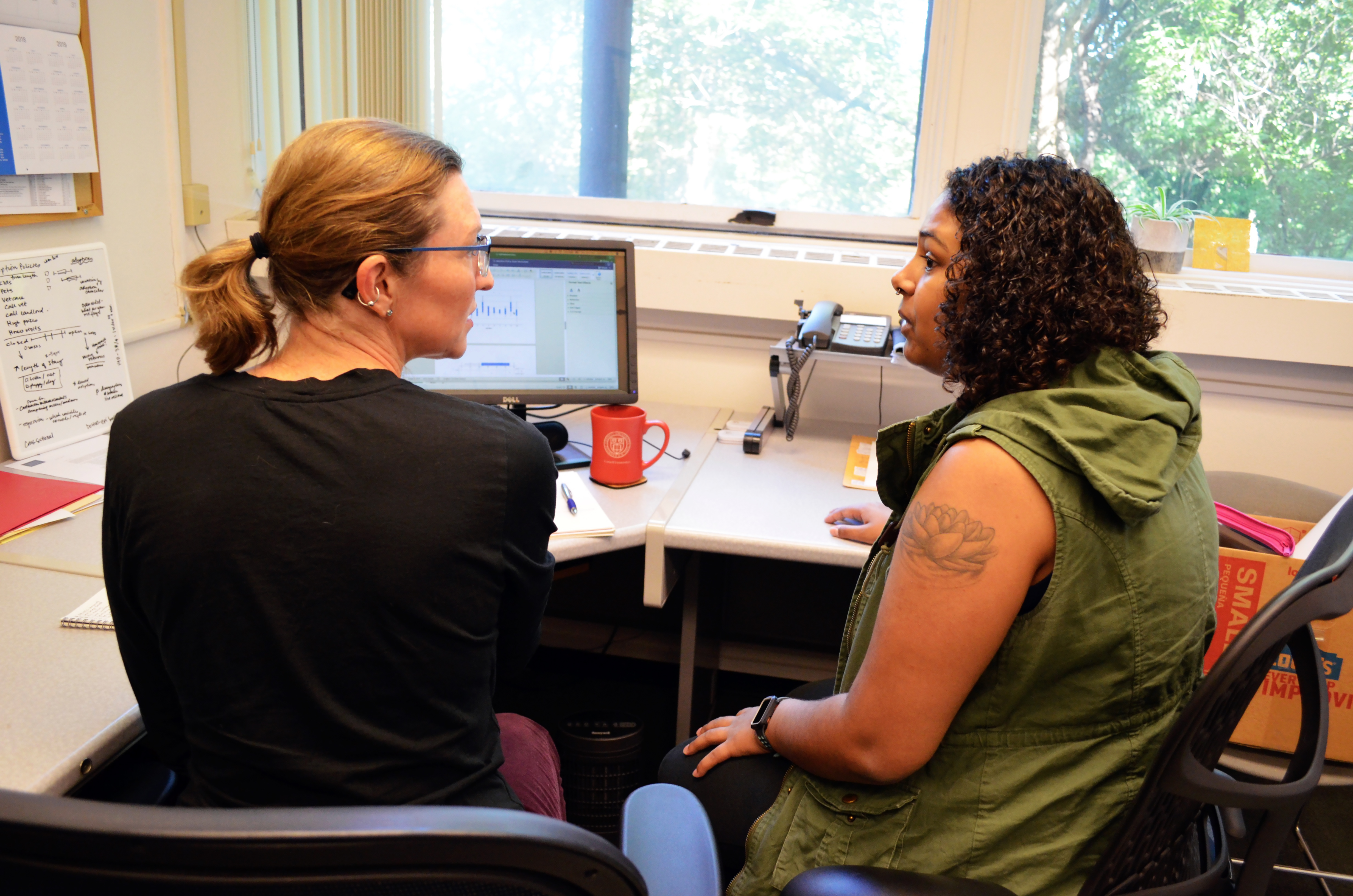 Elizabeth Berliner, DVM, DABVP
Graduate level courses focused on topics in shelter medicine are available to veterinary students currently enrolled at the Cornell School of Veterinary Medicine. Current class offerings include Companion Animal Welfare, An Introduction to Shelter Medicine, Advanced Shelter Medicine, and the Clinical Rotation in Shelter Medicine: Principles & Practice. 
Cornell's student-run Shelter Medicine Club sponsors clinics, lectures and other activities around shelter medicine, humane handling, companion animal behavior, and animal welfare.