Message from the Dean: June 2018 eNews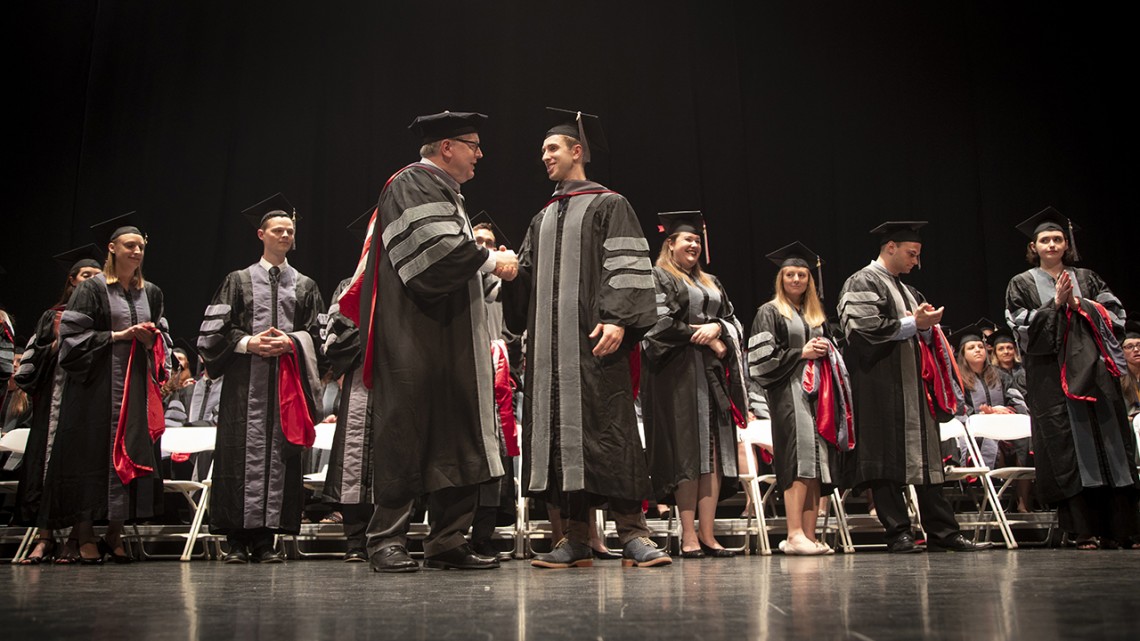 Congratulations to our newly graduated class, whom we celebrated at the end of May with a memorable – if rainy – commencement weekend. It was wonderful meeting family and friends of the Class of 2018 during this important time in their professional careers. Thanks to all who worked on the Hooding event and to the staff and faculty who attended to support our graduates and recognize interns and residents completing their programs.
Reunion followed quickly, and the many activities were a great success thanks to the work of organizers, volunteers, and our engaged visitors. It was a busy weekend filled with barbecues, activities, and even a surprise flash mob before the ribbon-cutting that dedicated the building. Reunion reminds us how close-knit the college community really is. Members of the College of Veterinary Medicine will always have a shared experience connecting us, from current students to the strong, dedicated network of accomplished alumni across the world.
You can expect a busy summer here, even if the hallways may not be as active as during the academic year. Our Small Animal Community Practice is now open for business. I hope you join us for an opening event coming later this year. This month, we'll also be hosting the first Joint Symposium of the Primary Care Veterinary Educators and the Veterinary Educator Collaborative from June 22-24. The theme is "Laying the Building Blocks for a Lifetime of Clinical Excellence." Please join me in welcoming over 250 visitors who will be attending the event.
We will also host an Immunology in Health and Disease Symposium June 26-27 to foster research connections between the Ithaca Campus and Weill Cornell Medicine. You will also see students from City University of Hong Kong, who are here for introductory training as part of their Bachelor of Veterinary Medicine degree program, as well as high school students enrolled in the Summer College courses offered by our faculty on conservation medicine, equine practice, and small animal practice.
I thank you for the myriad ways each of you contribute to the success of the college and making this such an interesting and rewarding place to work.
Lorin D. Warnick DVM, Ph.D. '94
Austin O. Hooey Dean of Veterinary Medicine
Share this: