Putting an end to equine summer eczema
Wednesday, March 5, 2014 - 12:00am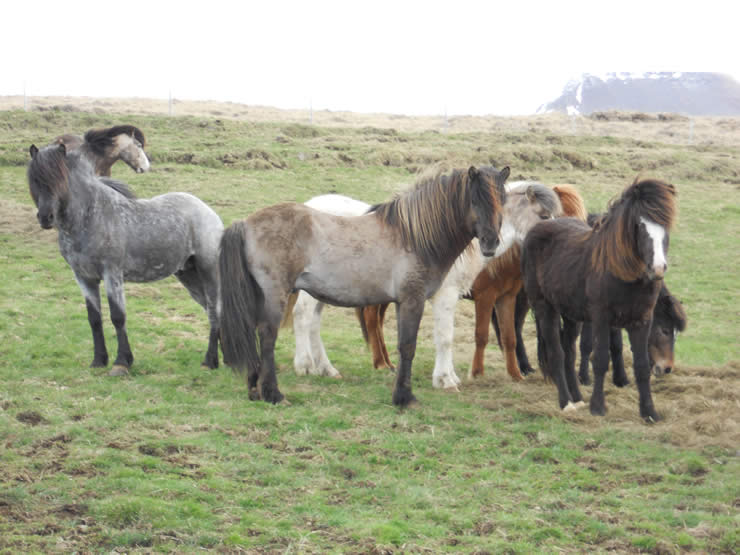 A study that began in 2010 at Cornell University's College of Veterinary Medicine is exploring how summer eczema develops in horses and which immune reactions prevent it. The data will help scientists develop new tests capable of identifying horses early in life that are at risk of developing summer eczema. In addition, the study will also help scientists pinpoint options to treat and ultimately prevent the disease as early data from the study suggest that current testing methods and prevention strategies are not well suited to identify if a horse will become allergic.
Dr. Bettina Wagner and her research group are looking at the relationship between early-in-life environmental exposure to the allergens (proteins from midges that induce the disease) and the development of summer eczema later in the horse's life. The research team is also analyzing if the immune transfer from the mare to the foal prevents severe summer eczema.
They are conducting their work with a hand-picked herd of horses imported from Iceland, where allergens are non-existent. In the United States, the herd has grown through subsequent breeding: three 15-member groups of young equine study participants are all full-sibling Icelandic horses. Some of the horses were born in 2011 in Iceland. The rest were born in 2012 and 2013 at Cornell. The long-term study documents the immune reactions of these horses until they are three years of age.
As the three-year mark is nearing for some of the participants and their research careers are coming to a close, the College is looking for good and appropriate homes. Young horses will be available in fall 2014, 2015 and 2016, respectively. Some of the mares that were used for breeding are already available.
"As with all animals at Cornell, these horses have been cared for in the best possible ways," said Dr. Wagner. "The young horses have all been evaluated by FEIF International Breeding Judge and US Breeding Leader Barbara Frische in November 2013. When they leave the study at three years of age, it is the perfect time to get slowly prepared for their lives as pleasure horses or for careers as sport horses."
All of the horses in the study are or will be registered in the United States. Their health status is well-documented. While a few horses will need to be placed in allergy-free regions, most would be well suited for any part of the country. To learn more about the horses that are ready to leave the herd and the process for initially sponsoring and ultimately purchasing an Icelandic horse, please visit http://sandmeadow.smugmug.com/Events/Icelandic-Horse-Breeding/Cornell-University-Young-Horse/.