Bequest spawns multifaceted fund to advance veterinary surgery
Monday, May 5, 2014 - 12:00am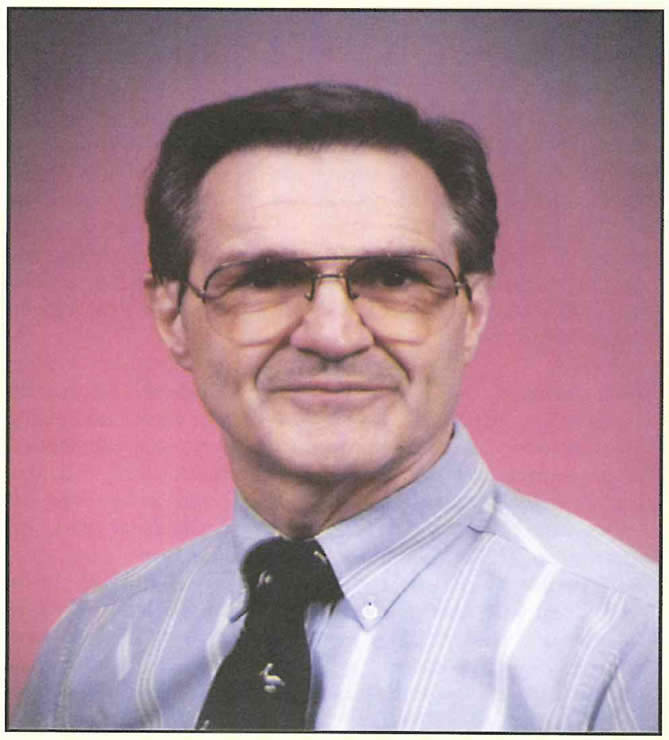 What started as a scholarship fund two friends created to honor their charismatic colleague Dr. John W. Whitefield '65 has been transformed by an unexpected boost. With a $1.2 million donation and the guidance of several of those closest to Whitefield, the scholarship has expanded into the John W. Whitefield '65 Memorial Fund, which will support the advancement of veterinary surgery through several areas of the College.
When Whitefield, a dedicated veterinary surgeon, fell gravely ill, his friends Drs. Ed Dalland '68 and Joel Edwards '64 raised funds from Whitefield's friends and clients to endow a scholarship to keep his memory alive. Distributing brochures and calling clinics across New York, they gathered $100,000 with more than 350 donations over five years.
Their efforts bore unexpected fruit recently when Whitefield's former client Barbara Herndon gave the scholarship fund a $1.2 million bequest. Herndon first came to Whitefield for help managing orthopedic issues in Bryna, her Welsh Springer Spaniel's. She became a longtime client and friend, forging a close bond that, with the help of the funding vehicle Edwards and Dalland had created, left a portion of her estate to Cornell to honor Whitefield.
"John was a good friend and when he became ill, Ed and I worked to establish the scholarship," said Edwards. "We mailed brochures to New York State veterinarians letting them know of our efforts and asked them to give clients opportunities to contribute, especially those with pets on which John had performed surgery. We developed an avenue for people to honor John, who had to drop out of Cornell for a year to work to earn tuition funds. The recent addition of Barbara's gift allowed us to expand the fund to recognize more of the wonderful things John did in his life for the profession, especially in the field of surgery."
The newly structured fund establishes the John W. Whitefield '65 Surgical Residency. Each year, a third-year resident will receive financial support and the distinction of being named the Whitefield Resident. This resident will receive additional funds to teach the Whitefield Surgical Short Course, to be offered during the New York State Veterinary Conference, to non-boarded general practitioners.
The fund also establishes the John W. Whitefield '65 Surgical Advancement Award, to be administered by the Office of Research and Graduate Education. The Award will be made after a call for proposals that focus on advancing the field of veterinary surgery.

Finally, the fund will provide for the new John W. Whitefield '65 Service Opportunity Program. It will be managed in conjunction with the College's existing Expanding Horizons program, which gives veterinary students opportunities to work on service projects related to veterinary medicine. Up to five students may receive funding each year for projects that involve providing veterinary services to underserved areas in the United States or abroad.
Meanwhile, the original John W. Whitefield '65 Memorial Scholarship will continue to help students, providing an annual scholarship for a fourth-year student in the top 20% of his or her class who is interested in pursuing an internship or surgical residency following graduation.
"I feel this is one of the more rewarding things I've done in life," said Dalland. "John was a dear friend, and Joel and I were privileged and honored to work on this as a way to honor him. We felt this mix of programs best addresses the spirit of John's contributions to veterinary medicine. He was very community minded and would love to see all the ways this fund will help people and the profession. That same spirit is what's behind the service opportunity program, honoring John's active life of service outside his profession."
Whitefield's widow, Dr. Twila Whitefield, will be presented with a plaque honoring her husband's contribution to veterinary surgery and the Herndon gift that ensures his ongoing legacy of advancement in veterinary surgery.
Herndon's generosity also extends the research efforts of the Baker Institute for Animal Health (bakerinstitute.vet.cornell.edu) and its mission to study infectious diseases, immunology, genetics, and reproduction. Herndon made a bequest for veterinary research following her longstanding relationship with Whitefield, who made memorial gifts to Baker when her canine companions passed away. To learn more about this program, visit Giving to the Baker Institute.