Cornell Ruffian Equine Specialists hires three accomplished horse surgeons
Friday, May 30, 2014 - 12:00am
Expanding its capacity to offer emergency and specialty care for horses, Cornell Ruffian Equine Specialists (CRES) has hired three new equine veterinarians. As surgeons and emergency clinicians they will help build the new referral and emergency care practice, which opened in spring 2014 near the Belmont Racetrack backstretch in Elmont, N.Y. as an extension of the Cornell University Hospital for Animals.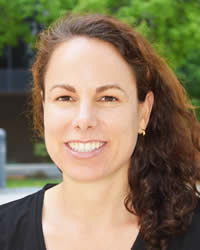 Dr. Kyla Ortved joins CRES as an Assistant Clinical Professor in the Department of Clinical Sciences at Cornell's College of Veterinary Medicine. Based in Elmont at the CRES facility, she will serve as equine surgeon and emergency clinician starting July 15. Dr. Samuel Hurcombe joins CRES as a Clinical Associate Professor and Specialist in Equine Emergency Surgery and Internal Medicine, and will manage emergency and critical care as well as internal medicine cases starting July 21.
Ortved earned her DVM at the University of Guelph in Ontario, Canada in 2006, following which she completed a large animal internship at the University of Georgia and large animal surgery residency at Cornell University.   She will be completing her PhD in Comparative Biomedical Sciences at Cornell in June, 2014. During her PhD program she worked as a large animal emergency surgeon while studying the potential of gene therapy to improve cartilage healing. CRES Director Dr. Alan Nixon served as her advisor, and she worked closely with fellow equine surgeons Drs. Lisa Fortier and Norm Ducharme, whom she will join again at CRES.
Ortved has published in many academic journals, attracted independent research funding for her work on gene therapy and stem cell research, and taught many lectures and laboratories on subjects related to equine diagnosis, surgery, and therapy.
"I'm excited for the chance to be a part of something from the beginning and help build up this practice," said Ortved. "CRES is a phenomenal facility with all the equipment necessary for diagnosing and treating horses.  There is also an excellent team in place led by some of the best equine surgeons in the world. There's a lot of enthusiasm among trainers, owners, and clients. They're excited about what the facility has to offer and I look forward to working with them."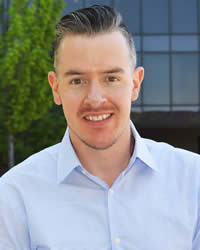 Hurcombe's specific areas of interest include medical and surgical gastrointestinal disease (colic); equine cardiac, respiratory, and musculoskeletal conditions; and infectious diseases.
"I'm very excited for this opportunity— Cornell has an amazing reputation and strong cohesive faculty and it's great to be welcomed into that community," said Hurcombe. "It's a great name on a private practice with a high expected caseload, interesting patients, and a world renowned team. I can be both a clinician and a professor and that's a perfect fit for me."
Originally from Australia, he earned a Bachelor of Veterinary Medicine and Surgery with first class honors from Murdoch University in Perth, Autralia in 2003. He completed a Master of Science as well as a residency in equine internal medicine at the Ohio State University in 2008, followed by a fellowship in equine emergency and critical care in 2010. He served there as a clinical track assistant professor in equine emergency and critical care until the present.
Hurcombe is a Diplomate of the American College of Veterinary Emergency and Critical Care and of the American College of Veterinary Internal Medicine. He has published numerous papers in and served as a reviewer for many peer reviewed journals and authored chapters in several books on subjects of equine veterinary care. His teaching has spanned clinical skills from surgery to lameness to neonatology. He has won numerous awards for clinical research, service, and teaching.
"It's exciting to start something from the ground up, especially something that sparks the kind of excitement and support we've already seen in the equine community," said Hurcombe. "I look forward to helping build CRES into a center of excellence renowned for its specialty equine care."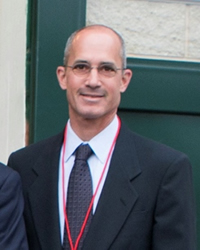 Dr. Gabriel Cook '92 has joined CRES on a part-time basis and will conduct surgeries on Fridays. Cook completed an internship at the Rood and Riddle Equine Hospital in Lexington, KY and a large animal residency at North Carolina State University in 1996. He served as a staff surgeon at a private practice in the San Francisco Bay area before joining New England Equine Practice in 1998. He is a Diplomate of the American College of Veterinary Surgeons.