Cornell students to hold "Our Oath in Action" event in Buffalo
Monday, October 13, 2014 - 12:00am
The students, faculty, and staff from the Cornell University College of Veterinary Medicine have joined together with the American Veterinary Medical Foundation to host an "Our Oath in Action" booth at the Elmwood-Bidwell Farmer's Market in Buffalo, N.Y. on Saturday, October 25, 2014 from 9am to 1pm.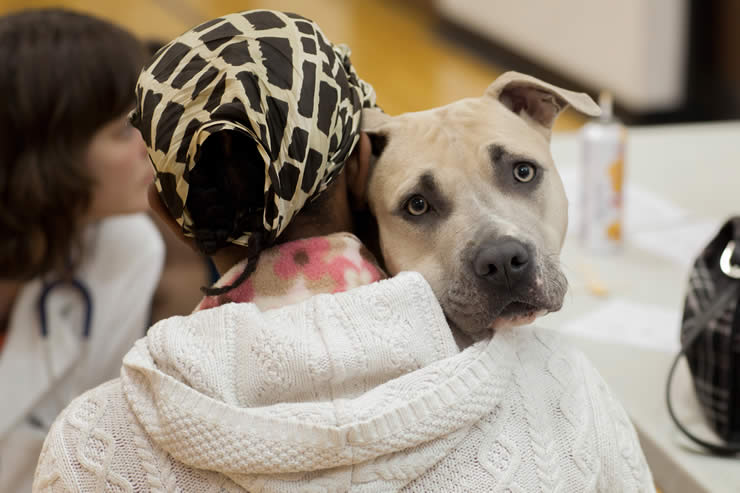 Free to the public, it the event will feature giveaways, education and awareness materials, fun-filled family activities, and demonstrations. Cornell's participation at the market will help raise Buffalo community awareness of the commitment of the local veterinary community to the health of all animals and the mission of the American Veterinary Medical Foundation.  Many area veterinarians as well as veterinary technician students from Medaille College have helped develop the event for their community and will be participating along with the Cornell students and alumni.
The American Veterinary Medical Foundation is the charitable arm of the American Veterinary Medical Association (AVMA). For over 50 years, AVMF has been dedicated to embracing and advancing the well-being and medical care of animals. Charitable contributions and support to the Foundation help veterinarians help animals. Along with supporting the AVMA and its Initiative, the AVMF cares for animals through four strategic initiatives that include: Humane Outreach-Animal Welfare, Education and Public Awareness, Research Support, and Student Enhancement. The AVMF, a three-time, four-star rated nonprofit by Charity Navigator, has awarded more than $10 million in grants since it began in 1963.