CVM at The ARK
Monday, July 27, 2015 - 12:00am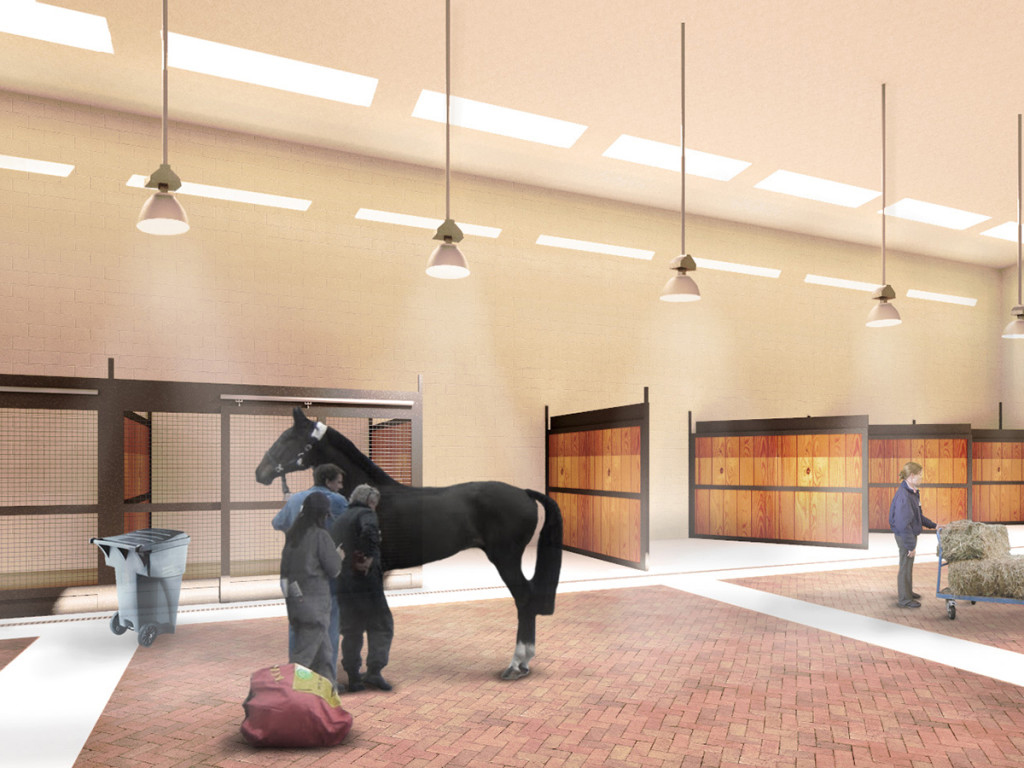 The Cornell College of Veterinary Medicine (CVM) has been doing a great deal of good work for The ARK at JFK, a new animal handling facility at John F. Kennedy International Airport. Advice from CVM experts will enable The Ark to offer traveling animals better, safer, more comfortable accommodations.
But CVM "will not have a clinic at JFK," says Dr. Linda Mittel, one of the college's consultants for the project.
A recent Associated Press (AP) article about The Ark states that "all animals will have access to a 24-hour clinic run by Cornell University's veterinary college." More than 350 media outlets around the world carried the story. AP has sent a correction to all of its subscribers.
According to a fact sheet compiled by the developer, the LIFECARE Veterinary Health System will manage the clinic.
Mittel says the error may stem from the fact that Cornell University Veterinary Services in Stamford, CT and Cornell Ruffian Equine Specialists in Elmont, NY, are among the hospitals that may accept animals from The Ark for emergency care.
"They are world-class, state-of-the-art facilities, equipped for round-the-clock care and staffed by talented veterinarians, whose work is informed by the latest in veterinary research," says Mittel. "So we will offer high-quality, 24-7 emergency care, but we won't have a clinic at The Ark."
Mittel says CVM has been primarily a consultant in the design of the large animal section of The Ark, "helping the developer to meet USDA biosecurity requirements and needs specific to the animals, such as air flow, feed storage, stall sizes, heating and AC, and anything else that makes the facility safe and comfortable for the animals."
The Ark is the world's first privately owned, 24-hour animal airport terminal and quarantine center. The developer, ARK Development, LLC, expects to complete construction in the first quarter of 2016 and commence operations soon after that.