A tribute to Emeritus Dean George Poppensiek
Friday, September 11, 2015 - 12:00am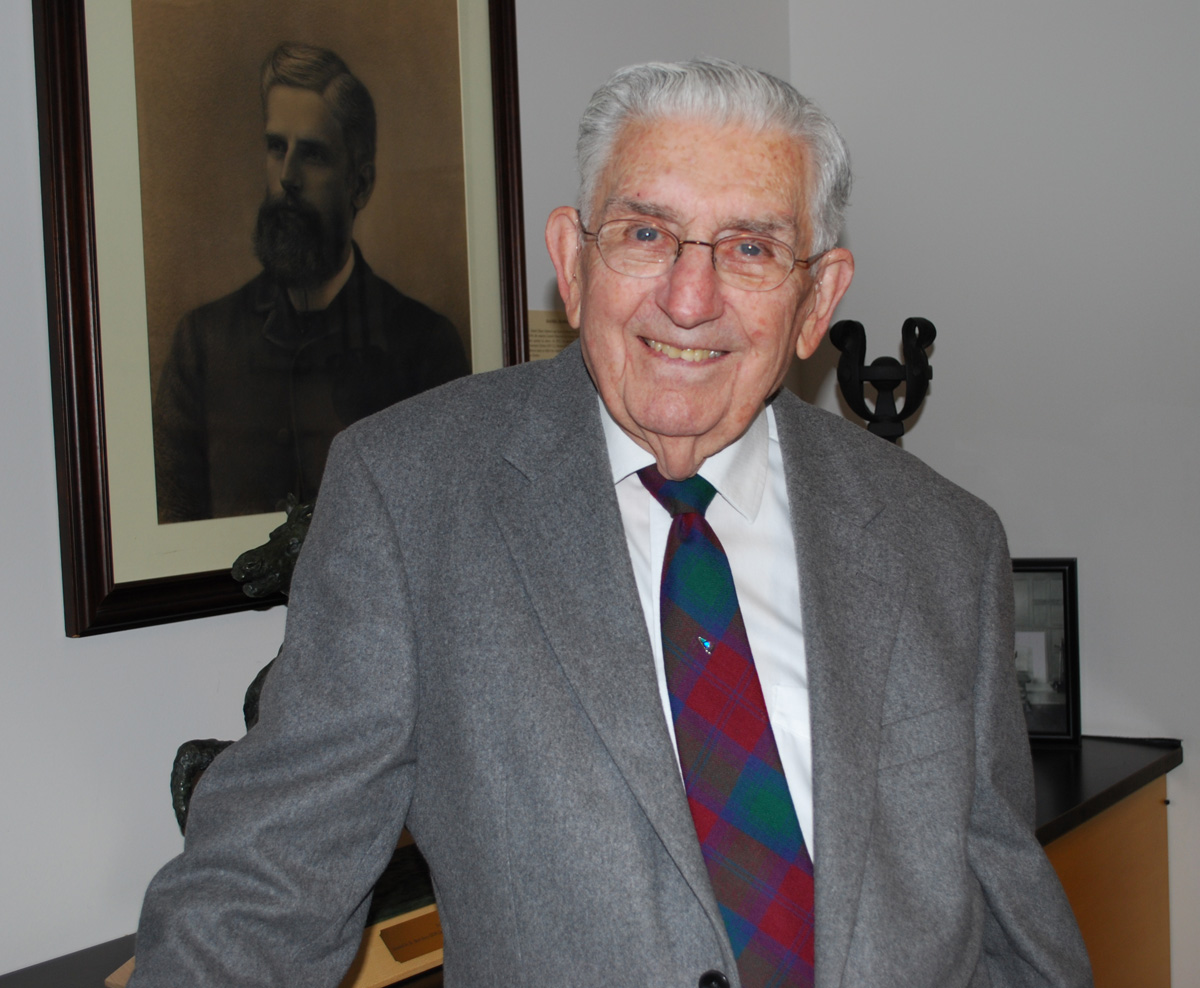 Dr. George Charles Poppensiek, emeritus dean of Cornell's College of Veterinary Medicine from 1959 to 1974, passed away Sept. 8 in Ithaca, NY. He was 97 years old.
Dean Poppensiek matriculated at the Cornell College of Agriculture in 1936. He subsequently transferred to the University of Pennsylvania, where he completed his bachelor's degree and earned his VMD. He joined the faculty of the University of Maryland (UM) and served as veterinarian for UM's herds and flocks. He also assumed major responsibility for clinical and laboratory diagnoses of rabies during a serious outbreak in Prince George's County, where UM is located. This led to a new post at Lederle Laboratories in Pearl River, NY, where Dean Poppensiek was responsible for veterinary virus vaccine production.
He returned to Cornell in 1949 as director of the Diagnostic Laboratory and to pursue advanced studies in virology, pathology and biochemistry. Dean Poppensiek was awarded an MS in 1951 and became a research associate in the Cornell College of Veterinary Medicine (CVM), where he was involved in studies on a combined vaccine for canine infectious hepatitis and distemper. He then spent four years as supervisory veterinarian for immunologic investigations at the USDA's Plum Island Animal Disease Center.
When Dean Poppensiek again returned to Cornell, it was as dean of CVM. Among other achievements, he led the development of the Veterinary Research Tower and oversaw the doubling of the college faculty and a significant increase in research activity. When his term as dean ended, he was named the first James Law Professor of Comparative Medicine. He also spent two years as a professor of comparative pathology at Cornell's medical college in New York City.
Dean Poppensiek retired in 1988. In honor of the occasion the university established the Poppensiek Lectureship, an annual event with distinguished guest speakers from around the world.
"All of us are beneficiaries of Dean Poppensiek's exceptional contributions to the college and profession," said CVM Interim Dean Lorin Warnick. "The Poppensiek Lecture series is an enduring legacy of his leadership."
Former CVM Dean Michael Kotlikoff, now Cornell University Provost, characterized his predecessor as "the quintessential gentleman and scholar. Kind and -considerate of everyone, thoughtful and careful in decision making, and pursuing the highest standards of science and medicine, George was responsible for so much of the reputation that the college now enjoys.
"I knew him as an administrator with a firm commitment to the truth and to the professionalism of his faculty and staff but with a warm and gentle manner of expressing his feelings," said Professor Emeritus John Wootton.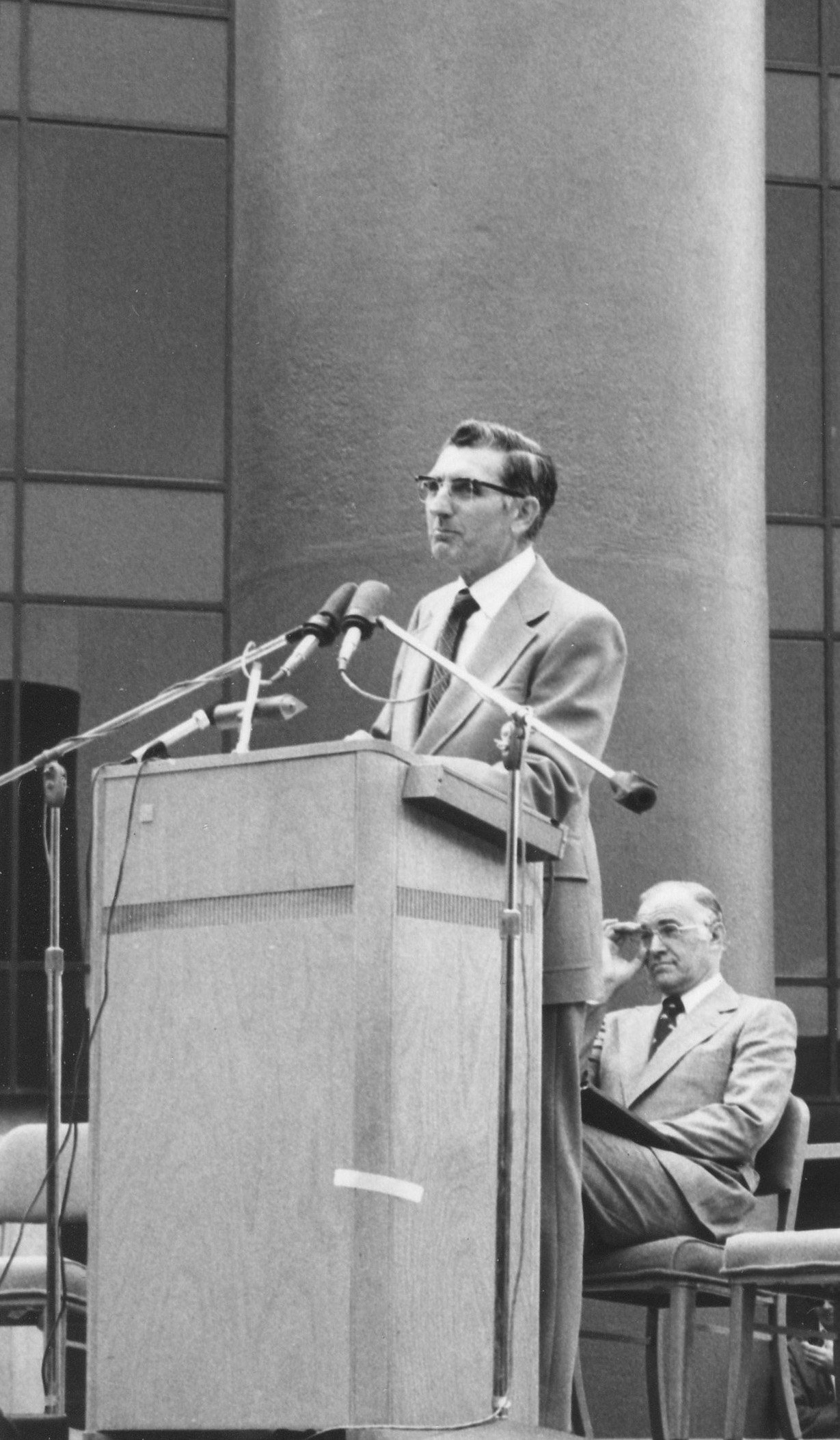 Emeritus Professor Leland Carmichael said Dr. Poppensiek "took great satisfaction in helping young faculty and encouraging students to develop high moral standards.
After retiring, Dean Poppensiek enjoyed hearing the latest news about the college and talking about theater, said Professor Kathy Earnest-Koons. "He had such intellectual curiosity about so many subjects.
"George would probably advise everyone to 'Hold on to instruction; do not let it go; guard it well, for it is your life' (Proverbs 4:13)," said Emeritus Professor Ron Riis. "He will be missed, for all who knew him, loved him."
Dean Poppensiek was predeceased by Edith Marion, to whom he was married for 63 years, and his son, Neil Allen. He is survived by his daughter, Leslie Marion Howe, and five grandchildren.
Services will be private. Memorial contributions may be made to the George C. Poppensiek Visiting Professor of Global Health Lecture, College of Veterinary Medicine, Box 39, Cornell University, Ithaca NY, 14853.
At right: Dr. Poppensiek at the dedication of the Veterinary Research Tower, 1974.
Posted 09.11.15