Yuan Kang '17 wins national veterinary business scholarship
Wednesday, April 12, 2017 - 11:36am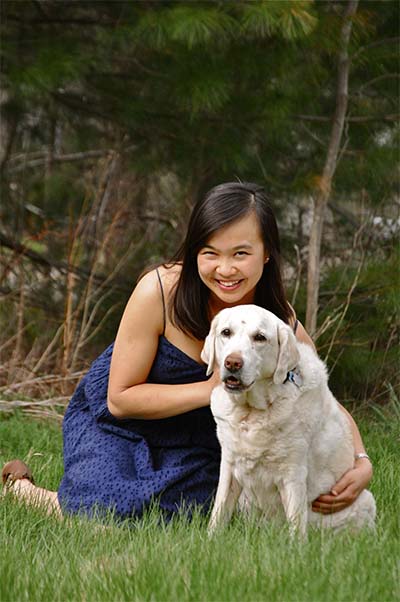 Yuan Kang '17 has won the Simmons Educational Fund (SEF) student award, marking the first time a Cornell student has received this national scholarship. The award recognizes and supports future business leaders in the veterinary industry.
The Simmons Educational Fund is a non-profit corporation created to educate practitioners and students about the business of veterinary medicine, and offers financial support to veterinary students through the Business Aptitude Award Program. The program provides a $1,000 scholarship to a business-minded veterinary student at every school in the country, and offers each of those winners a chance to compete for the national award, which includes a $15,000 scholarship.
Competitors research and present a veterinary business problem; Kang's award-winning presentation discussed how to approach convincing a retiring small animal practice owner to sell the practice to an associate rather than a corporate merger. "I used this prompt as an opportunity to discuss the shifting culture of veterinary medicine and the importance of keeping private ownership viable for future generations of practitioners," says Kang.
"I'm always blown away by the skill and intelligence of the competitors for our national award, but Yuan rose to the surface with admirable clarity and precision in her presentation," says SEF representative Joe Stephenson.
"We are thrilled that Yuan has been recognized for her efforts and potential as a future veterinary business leader. This is a significant and highly selective award, and we are proud that Yuan was chosen from such a talented field of students representing our peer institutions." says Dr. Kathy Edmondson, assistant dean for learning and instruction.