Jodi Korich joins Cornell University College of Veterinary Medicine
Monday, June 12, 2017 - 9:24am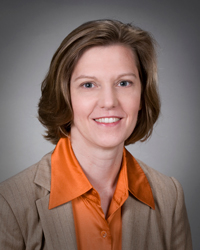 ITHACA, N.Y. – Dr. Jodi Korich joined the Cornell University College of Veterinary Medicine leadership this week as the Associate Dean for Education.
 In her new role, Korich has primary responsibility for the College's education programs, continuing education and distance learning. She will also work in close partnership with other College leaders to provide vision and leadership to ensure excellence in our educational programs and to meet the changing needs of the students, the profession, and society. 
"I am excited to have her join our team and am confident that she will provide excellent vision and guidance for educational programs in the College," said Dr. Lorin D. Warnick, the Austin O. Hooey Dean of the College of Veterinary Medicine.
Korich comes to the College of Veterinary Medicine from Texas A&M University where she was the founding director of the Center for Educational Technologies and clinical associate professor in the College of Veterinary Medicine & Biomedical Sciences. 
After earning her DVM at Cornell, she spent five years in clinical practice in Fairfax, VA, and then returned to Cornell 2002 through 2010 as an instructor and senior extension associate in the Department of Clinical Sciences. "As a member of the class of 1997 and a former faculty member, Cornell and Ithaca is a place I know and love," said Korich. "I am grateful to once again have the opportunity to contribute my knowledge, skills, and passion for education to the College community."