College community gives back for the holidays
Monday, December 11, 2017 - 6:26pm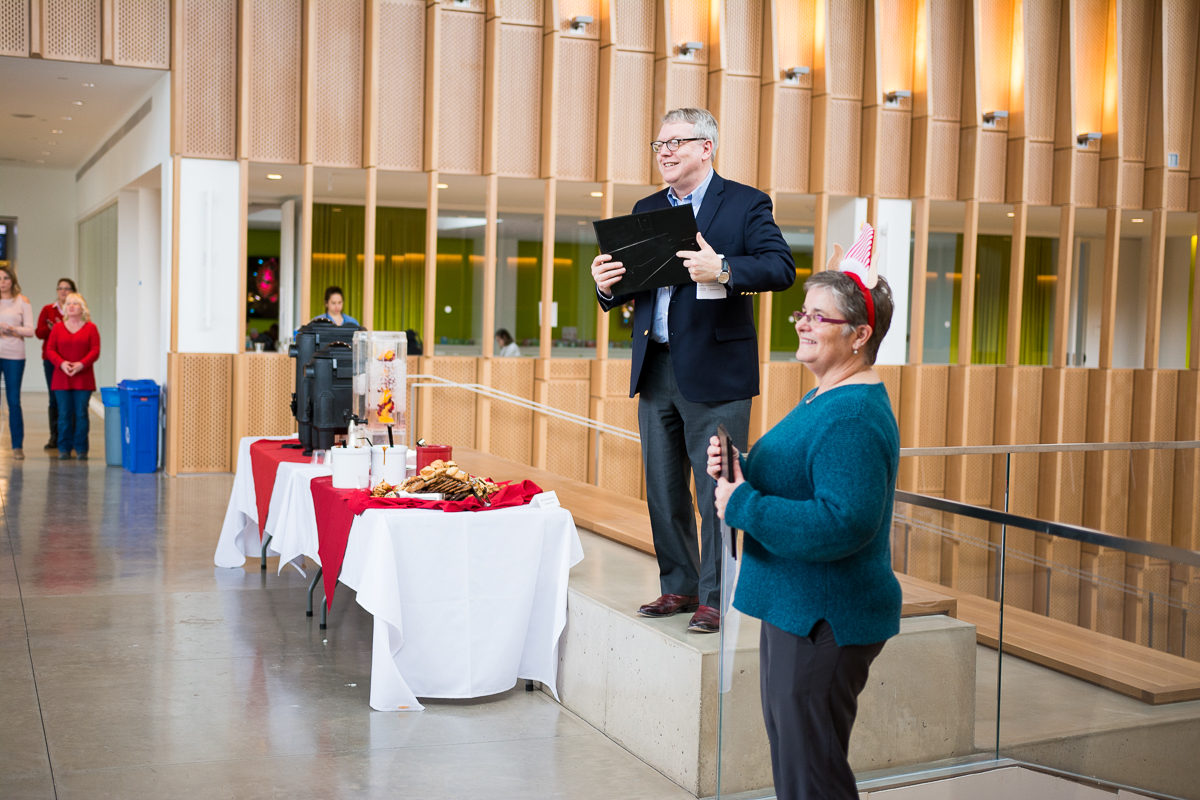 Amidst a baking contest and free hot chocolate, the CVM community dug deep for their yearly Winter Fest give-back challenge. In his welcome address, Lorin D. Warnick, the Austin O. Hooey Dean of Veterinary Medicine, praised the College's giving spirit and congratulated everyone on a successful semester before announcing the winners of the friendly competition that benefits those in need.
College units divided up to see who could raise the most money in two weeks. Faculty, staff, and students were all invited to the annual celebration to learn the winners. This year, the administration group won first place with $179 raised. A total of $532.17 was collected and will be sent to Colegio Médico de Veterinarios de Puerto Rico, a group working in Puerto Rico to care for displaced animals as well as reestablish veterinary clinics affected by Hurricane Maria. In past years, Winter Fest donations have been given to the Pennies for Pets program.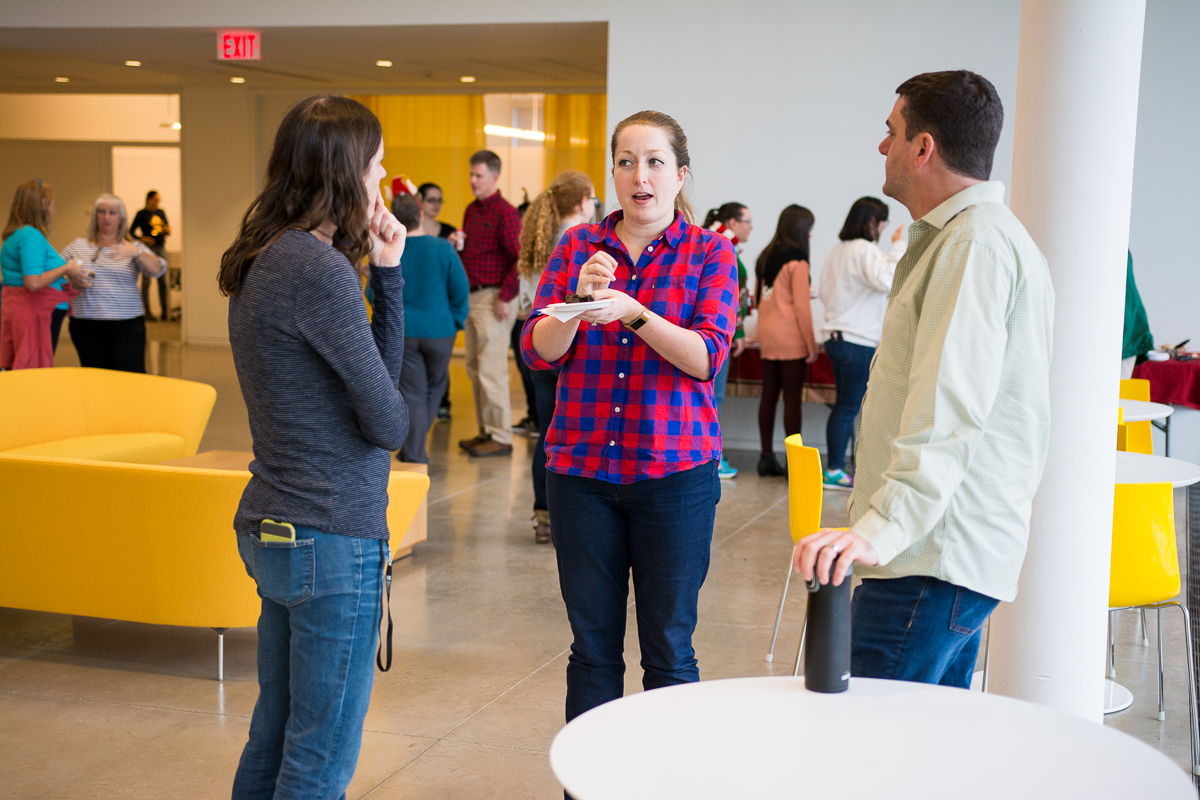 The College also ran a contest to collect items for donation, which included a final total of 432 coats, towels, paper plates, socks, and much more ready to be delivered to the Ithaca Rescue Mission. The Baker Institute for Animal Health won with a total of 144 donations.
Since 2013, the College has included a charitable element to its holiday celebration. The Cards for Vets activity is a yearly favorite in which attendees can write holiday messages in cards for veterans that are then sent to the Syracuse VA Medical Center. This year participants created around 150 cards.