Steven Osofsky: Rhino death reminder of humanity's ecological footprint
Tuesday, March 20, 2018 - 11:58am
The last remaining male northern white rhino has died, researchers in Kenya announced on Tuesday. The rhino, known as Sudan, was part of an ongoing effort to save the rhino subspecies, which had fallen victim to decades of poaching. While there remains a glimmer of hope to save the subspecies through in vitro fertilization techniques, Sudan's death underscores just how destructive humans have been to wildlife and our planet's ecology, according to a Cornell University wildlife conservationist.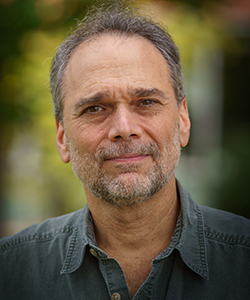 Steven Osofsky is the Jay Hyman Professor of Wildlife Health and Health Policy at the Cornell University College of Veterinary Medicine and directs the Wildlife Health Cornell Center of Excellence – which takes an interdisciplinary approach to the health challenges wild animals face around the world. He says wild animal populations have experienced steep declines.
Osofsky says:
"The death of the world's last remaining male northern white rhino is a stark reminder that wildlife continues to decline as humanity's ecological footprint continues to balloon. Today, there are 60 percent fewer wild vertebrates, on the land and in the seas, than when I was born – and I am only in my early 50's.
"There is a genuine urgency regarding the fate of our planet's wildlife – including the world's remaining rhinos. We need to recognize not only our own dependence on wild nature, but also that we need a more humble, enlightened sense of our own place in the world if we are to successfully halt and reverse the trends we face."