James P. "Doc" Watson, DVM '45, remembered for flying helicopter to save animals
Tuesday, April 17, 2018 - 10:14am
James P. "Doc" Watson, DVM '45, a retired veterinarian from Pennsylvania who was known as the "Flying Vet," passed away on March 25 at the Sacred Heart Hospice in Dunmore, Pa., at the age of 100.
After a 42-year career, Watson wrote a book about his memories growing up on a dairy farm and working as the only veterinarian within a 20-mile radius in rural Northeastern Pennsylvania. His book, "A Country Veterinarian Reminisces," was published in 2010, when he was 92 years old.
Journey to veterinary school
As a child in Lakewood during the Depression, Watson wrote in his memoir that he wanted to "do something for a living besides dairy farming." He admired the local veterinarian and thought that would be a good job that allow him to live in the country.
Watson learned from a neighbor's son-in-law, who was a nurse, that a nursing degree would provide a stepping stone to get into veterinary school. So in 1937, he entered Bellevue Hospital School of Nursing in New York City and graduated as a registered nurse three years later.
While at Bellevue, Dr. Watson met his wife, Louise, another nursing student at Bellevue. They were married on Nov. 29, 1941 in Lake Como, Pa., and returned to New York City on Pearl Harbor Day.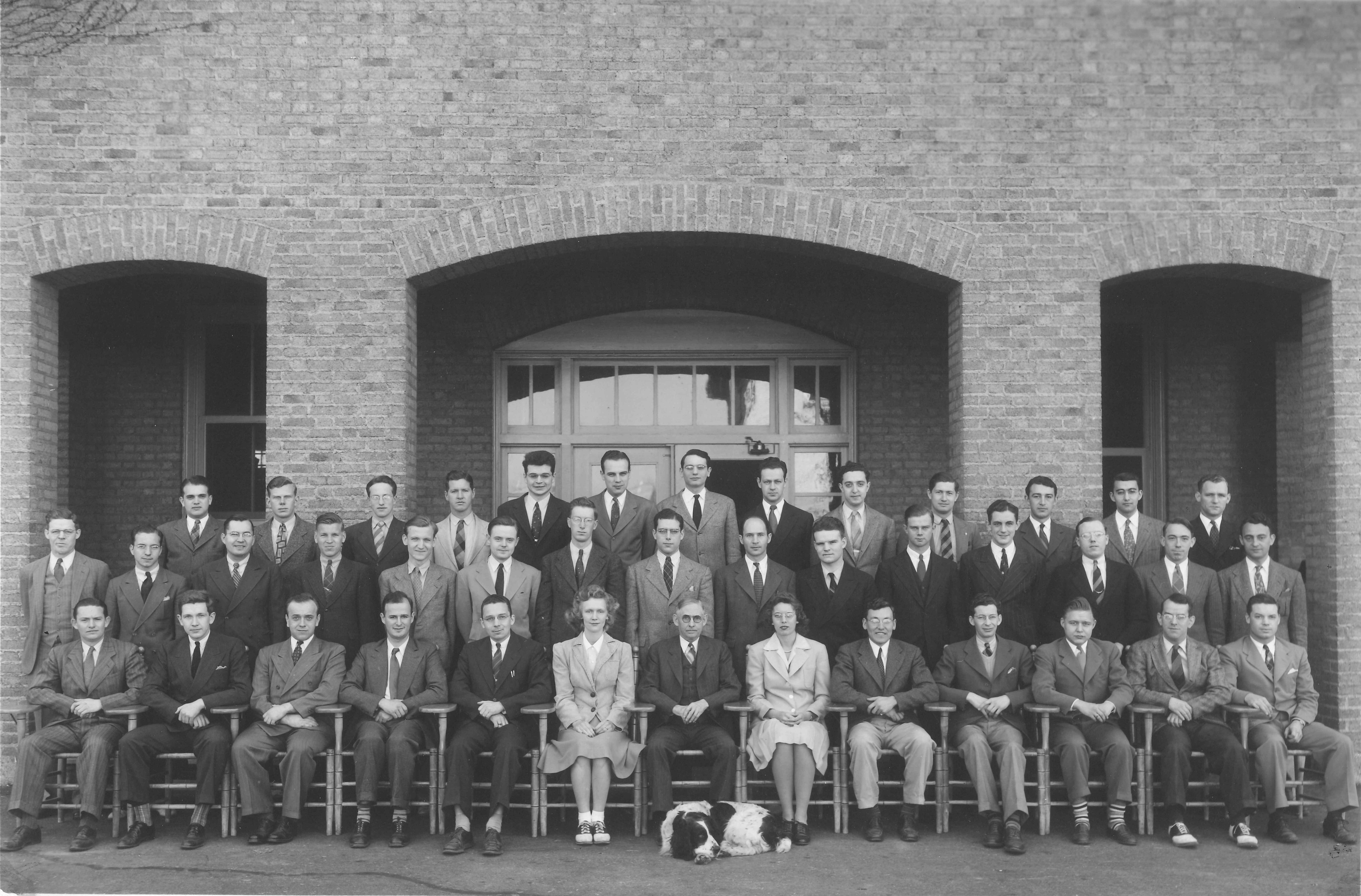 Watson was accepted at Cornell and enrolled in the summer of 1942, joining a class of 44 students. In his second year of school, the entire class was drafted into the Army and taken to Fort Dix, but after three days, the students were allowed to return to Cornell. For the duration of World War II, the veterinary college was on an accelerated instruction schedule, and students took three semesters a year so they could complete the program in less than three years.
"I was fortunate to be able to attend this prestigious veterinary school," he wrote. "I received an excellent education with practical experience that prepared me for my country large animal practice."
A career takes flight
Six months after graduating, Watson started his own practice in Lakewood and then moved the office to the basement of his three-story house in Orson. The practice grew quickly as Dr. Watson delivered calves any time of day, treated animals injured in farm accidents, and tested herds for diseases.
"I soon found that general practice required being on call 24 hours a day," he wrote.
In 1961, Dr. Watson, who already had a pilot's license, bought a helicopter to help him reach farms more quickly so he could save animals in emergency cases. He was honored for his work by the American Veterinary Medical Association in 1964.
When he first began flying to appointments, cows standing outside on fields threatened to stampede him when they saw him coming, but they eventually "got used to the 'bird' coming across the sky and down to their territory," he wrote in his book. Watson did not charge more for flying to take farm calls because, he wrote, "Flying gave me a whole new perspective of the area and was a nice a diversion from my normal routine."
Watson attended several conferences at the Cornell College of Veterinary Medicine in his helicopter, after several former professors asked him to fly onto campus. When he landed on the lawn next to the pathology lab one year, Cornell police officers demanded to know who had given him permission to land on campus. When one of his professors ran over to greet him, the officers then left.
In 1963, he attended the annual convention of the AVMA in New York City and gave a presentation on how he used his helicopter in his practice. Shortly afterward, an official from a television station asked him to appear on the show, "To Tell the Truth." The show featured three contestants, including himself, who had to answer questions from a panel of four people who had to guess which of them was the real flying veterinarian.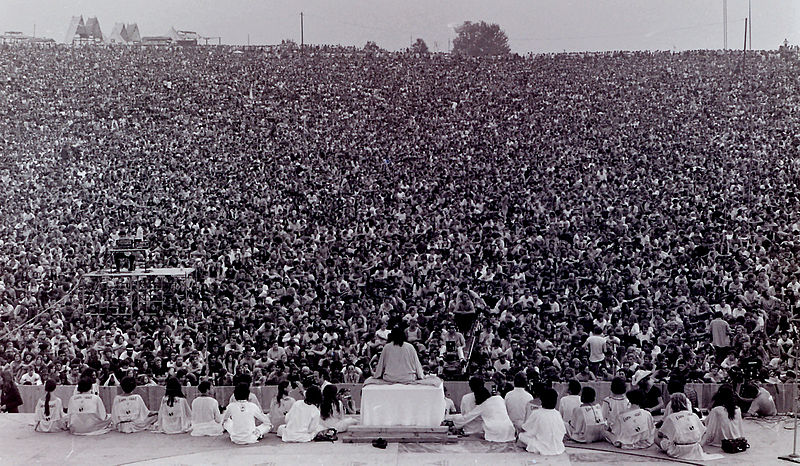 One of his most memorable flights occurred in 1969, when he was hired to fly a magazine photographer over The Woodstock Festival in Bethel, N.Y. By that time, Watson had been working for a dairy farmer named Max Yasgur to treat his herds of dairy cows. During the concert, Yasgur, whose farm became the site of Woodstock, hired Watson to fly him onto the stage so he could address the crowd because he could not drive through the crowds of spectators that had jammed the local roads.
A life of service
After retiring in 1987, Watson and his wife spent winters in Arizona and Florida. He became a deputy sheriff for Maricopa County in Sun City, Ariz., while spending his time swimming, square dancing and traveling.
In 2007, Watson and his wife moved back to Pennsylvania, and he became a volunteer for Meals on Wheels. He was a member of the American Legion Post 209 in Lakewood, Pa., the American Veterinary Medical Association, and the Pennsylvania Veterinary Medical Association.
Watson is survived by his four children, Peter and wife Susan, The Villages, Fla., Richard, Lakewood, Pa., Susan Hall, Union Dale, Pa., and Ronald and Bonnie, Poyntelle, Pa.; 10 grandchildren; 13 great grandchildren; and 1 great great grandson. He was predeceased by his wife.
Donations may be made in his memory to the American Legion Post 209, 412 Como Road, Lake Como, Pa. 18437, or to the Northern Wayne Community Library, 11 Library Road, Lakewood Pa. 18439.
--by Sherrie Negrea