Mark Helfat, D.V.M. '77, receives Pennsylvania's Distinguished Veterinary Service Award
Tuesday, August 27, 2019 - 3:13pm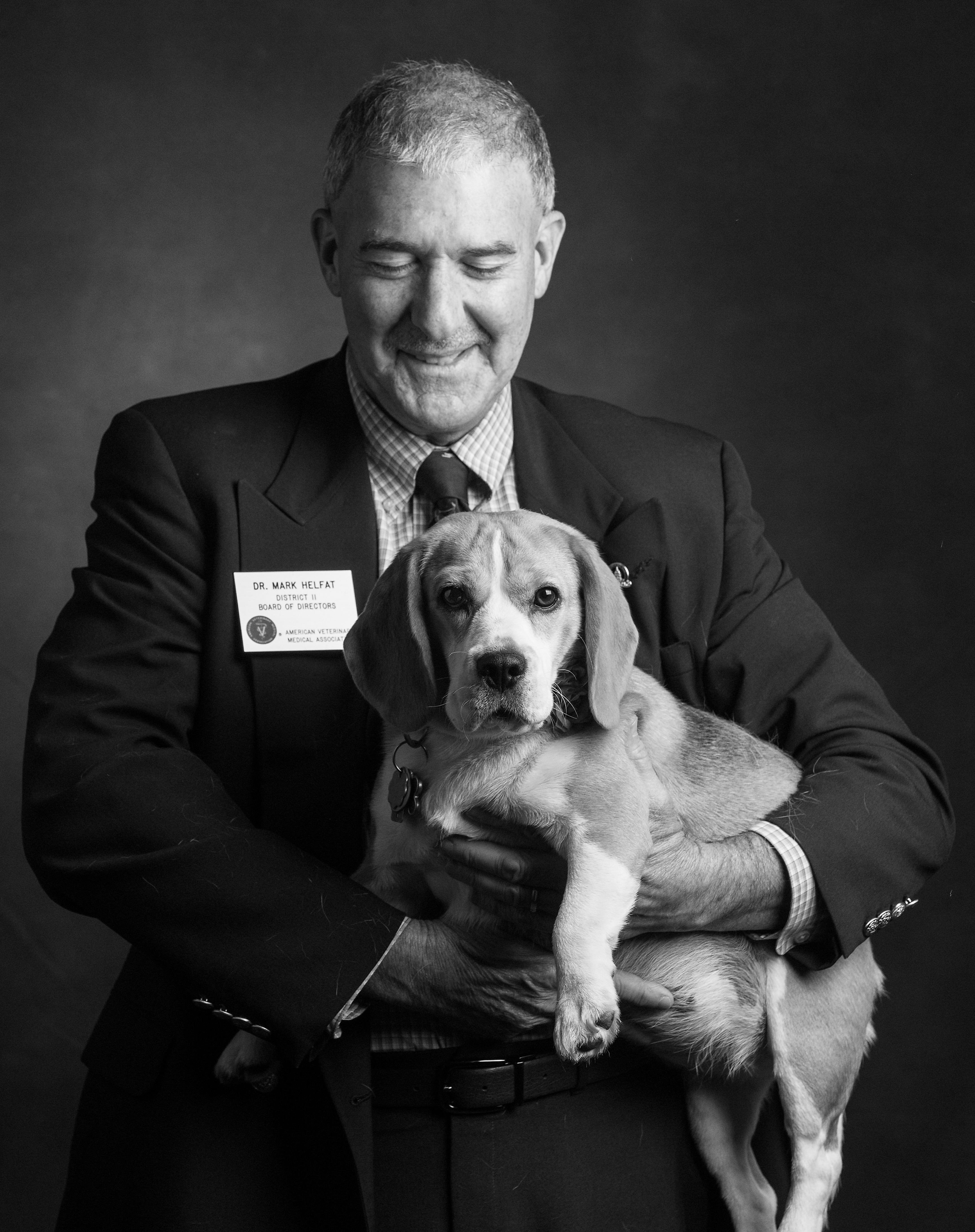 Mark Helfat, D.V.M. '77, received the 2019 Pennsylvania Veterinary Medical Association and Animal Care PA Distinguished Veterinary Service Award during the organizations' Hall of Fame Awards Dinner on Aug. 15, 2019.
The Distinguished Veterinary Service Award is presented annually to a member of the Pennsylvania Veterinary Medical Association for an outstanding act or achievement to the veterinary profession over a period of years.
Excerpt from PVMA's press release:
1977 graduate of Cornell University, he has probably seen and done it all in veterinary medicine to this point, from bull blood draws to dairy herd work to his love of beagles to advocacy. It is this latter where he has had his passion over the past years, working up from NJVMA Delegate to the AVMA to our District 2 representative for 6 years and eventually all the way up to the "Chair of the Board of Directors" of the AVMA. Through it all he has fought for the profession and making it better, especially in the area of student debt and financial hardships through his advocacy efforts.
He has also served as a very important mentor for many new grads in the realm of veterinary medicine and in the often-turbulent waters of advocacy and organized veterinary medicine. We all know the profession on so many levels will be left better off by his efforts.
A press release from PVMA along with a complete list of the winners is available online is no longe available.