Trailblazing CVM scientist passes scholarly torch to granddaughter
Monday, October 14, 2019 - 10:45am
Upon entering a Ph.D. program at the Cornell University College of Veterinary Medicine, first-year graduate student Camille Holmes shared her excitement with a popular Facebook group. Overnight the post blew up, reaching over five thousand people in 24 hours.
In the post, Holmes noted that she was following in the footsteps of her grandmother Dorothy Holmes, D.V.M. '58, Ph.D. '73, one of the first women to earn a combined D.V.M./Ph.D. at the college.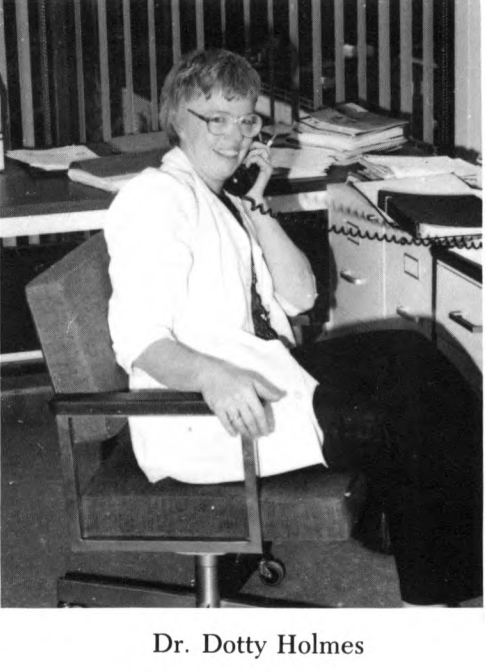 "She has a fiery personality, but she had a fire lit under her because getting a D.V.M. and Ph.D. was not a thing for women to be doing at the time," said Camille Holmes.
"It's too bad that there were very few women at Cornell," said Dorothy Holmes. "If there were more of us then we could have really gone somewhere — and we would have had fun pushing those boundaries, too!"
Dorothy Holmes grew up on Staten Island and met her husband Wallace Holmes as an undergraduate at Cornell. They also attended Cornell for their veterinary education, though for Dorothy Holmes the barrier to entry proved higher than expected.
"When she applied the first time around, she was denied. She was angry because she'd actually tutored students in organic chemistry, and they got into the program but she didn't," said Camille Holmes.
She did make it in, and after graduating from the program, Dorothy and Wallace Holmes together opened a private general animal practice in Groton, New York, where they also started a family. A few years later, she decided she wanted to return to Cornell and study microbiology. "She said to him, you can run the whole practice, take care of the kids — I'm going back to get my Ph.D.," said Camille Holmes. Wallace Holmes supported her decision completely and didn't question it. "It takes revolutionary people of all genders to get things done," she said. "He was revolutionary for being a supportive stay-at-home father and ignoring society's expectations right alongside her."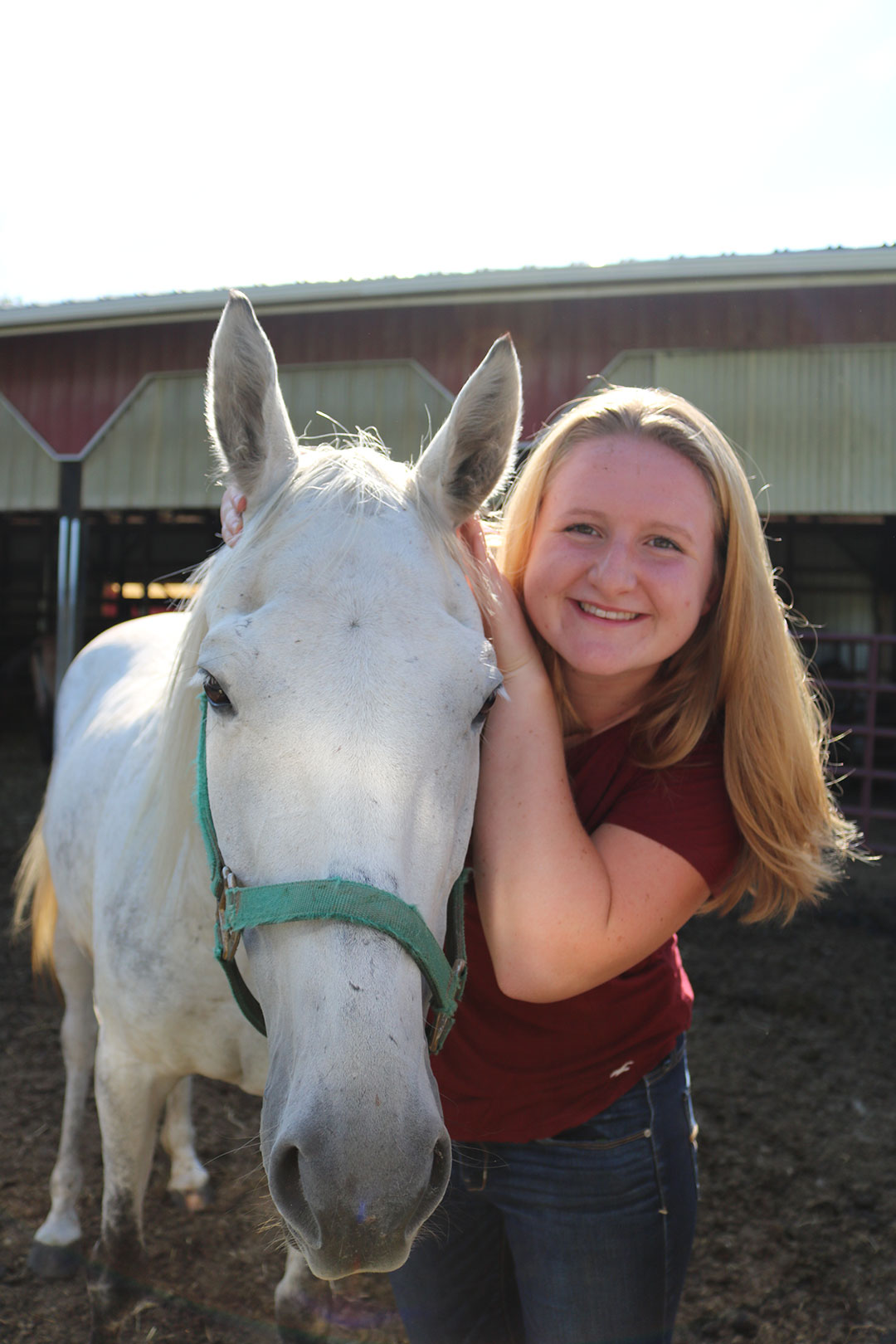 Changing demographics
In 1958, when Dorothy Holmes graduated with her D.V.M., there were only nine women total enrolled in the veterinary college's graduate and professional programs, compared to 210 men. Upon earning her Ph.D. in 1973, there were 37 women and 213 men enrolled across the college's D.V.M. and Ph.D. programs. An increasing number of women joined the program since that time, and the gender balance would even out — and then flip entirely — in the late '70s and early '80s.
Dorothy Holmes was one of several trailblazing women in the program to carve out a path for female students like her granddaughter to follow. She worked on viruses like equine influenza and rabies with researchers across the college, including Dr. Doug Antczak '69, the Dorothy Havemeyer McConville Professor of Equine Medicine.
"Dorothy Holmes (known as Dotty) was an important member of the Department of Microbiology and Immunology for many years," said Antczak, who knew her in the '80s and '90s, up until her retirement from Cornell. "Dotty was a keen infectious disease specialist. She conducted early studies of intranasal, temperature-sensitive, live-modified vaccines, a concept still being refined for use in humans and animals today."
"I'm most proud of the work I did on temperature sensitive equine intranasal influenza vaccines. It was a novel approach that held water and stayed in use many years after my retirement," said Dorothy Holmes.
As early as high school, Camille Holmes was following in her grandmother's footsteps. She participated in a Board of Cooperative Educational Services program in her senior year and wound up working with Antczak in his lab.
"I was excited not only to be able to work with someone she had worked with, but also because he was willing to accept a 17-year-old student as a member of his lab," said Camille Holmes. Now five years later, her work with Antczak has prepared her for graduate school. As part of her Ph.D. training, she's studying immunology and infectious disease, and even published a paper in Genes & Immunity with Antzcak earlier this year.
"Camille is very bright, hardworking and incredibly organized. She had an amazing undergraduate career that has given her the foundation for her Ph.D. studies in infectious disease," said Antczak. "In that sense, Dotty and her granddaughter are very much alike. Camille also has had tremendous practical experience with horses, like her grandmother."
Indeed, Camille Holmes sees her research as an extension of her love of horses. "These diseases affect the animals you love so much," she said. "The last thing you want is for your horse to get sick. We want each of our horses to die at a ripe old age at the farm and pass on peacefully."
Her biggest supporter
Dorothy Holmes had as high expectations for her family as she did at work, encouraging high academic performance from her children and grandchildren. She still did more traditional grandmotherly activities, but with her own spin on them, said Camille Holmes. "I remember some of my friends would talk about their grandmothers baking cookies or making Halloween costumes, and she did do all that stuff, but the reason she knew how to sew the costume was because she learned how to suture." When Dorothy Holmes would talk about her work to her granddaughter and the rest of the family, Camille Holmes said it was a window into an "incredible world of discovery."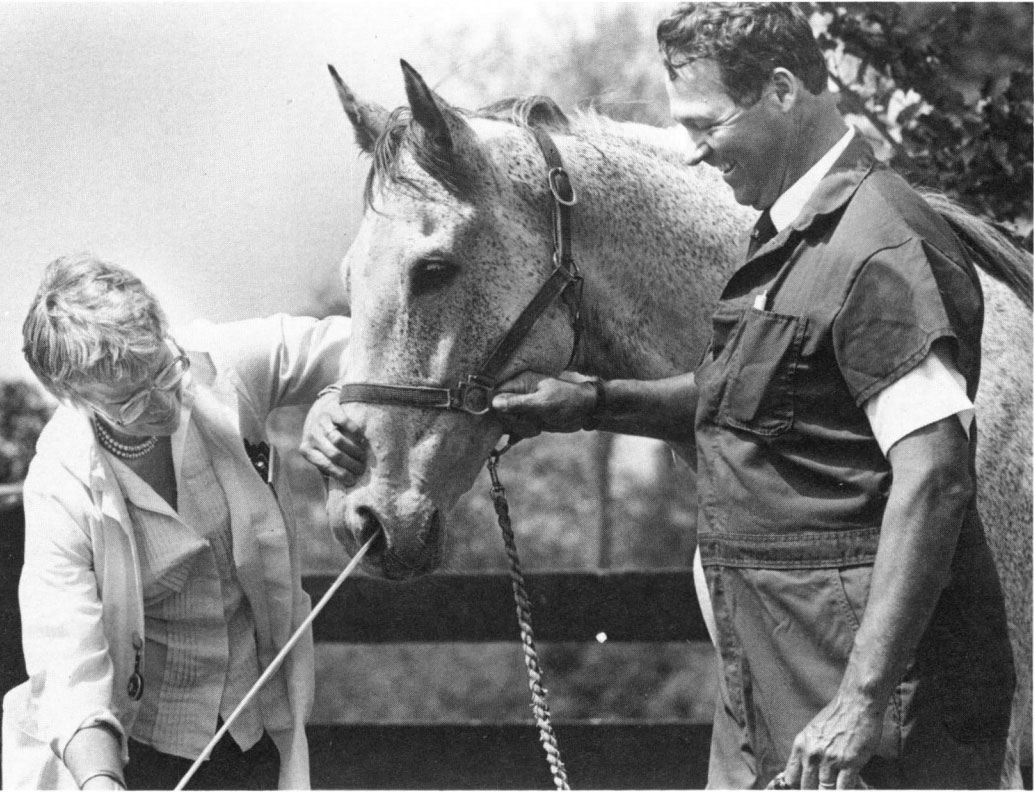 Her grandmother has been cheering her on as Camille Holmes follows in her footsteps at Cornell. "She's very excited for me. She's always been our biggest fan," she said, referring to herself and her sister. Even as kids when they would compete in horse shows, it was never difficult to single out the cheers of her grandmother from the crowd. "The loudest person there was always my grandma," she said. "You could always tell that was her rooting for us."
"I told her going to Cornell is a hard thing to do but you do it," said Dorothy Holmes. "Things have changed since I was around. I just know you have to keep working and sometimes things fail but you have to keep going. If you blame it on someone else you won't get anywhere."
This fall, Camille Holmes joined 17 other new students in her graduate program. "It's been great so far. There are so many people in my program from different backgrounds, and it's been cool to see what different perspectives we bring to the research," she said. She is leaving her career options open for now, but it's clear she is taking her grandmother's energy with her. "When I find things I'm passionate about, I chase them down."
Said Dorothy Holmes, "I am so proud of her and all she has accomplished I am excited to see where she goes at Cornell. I've never had any doubt that she would do great things."
By Melanie Greaver Cordova